Patricia Sevringhaus Melgard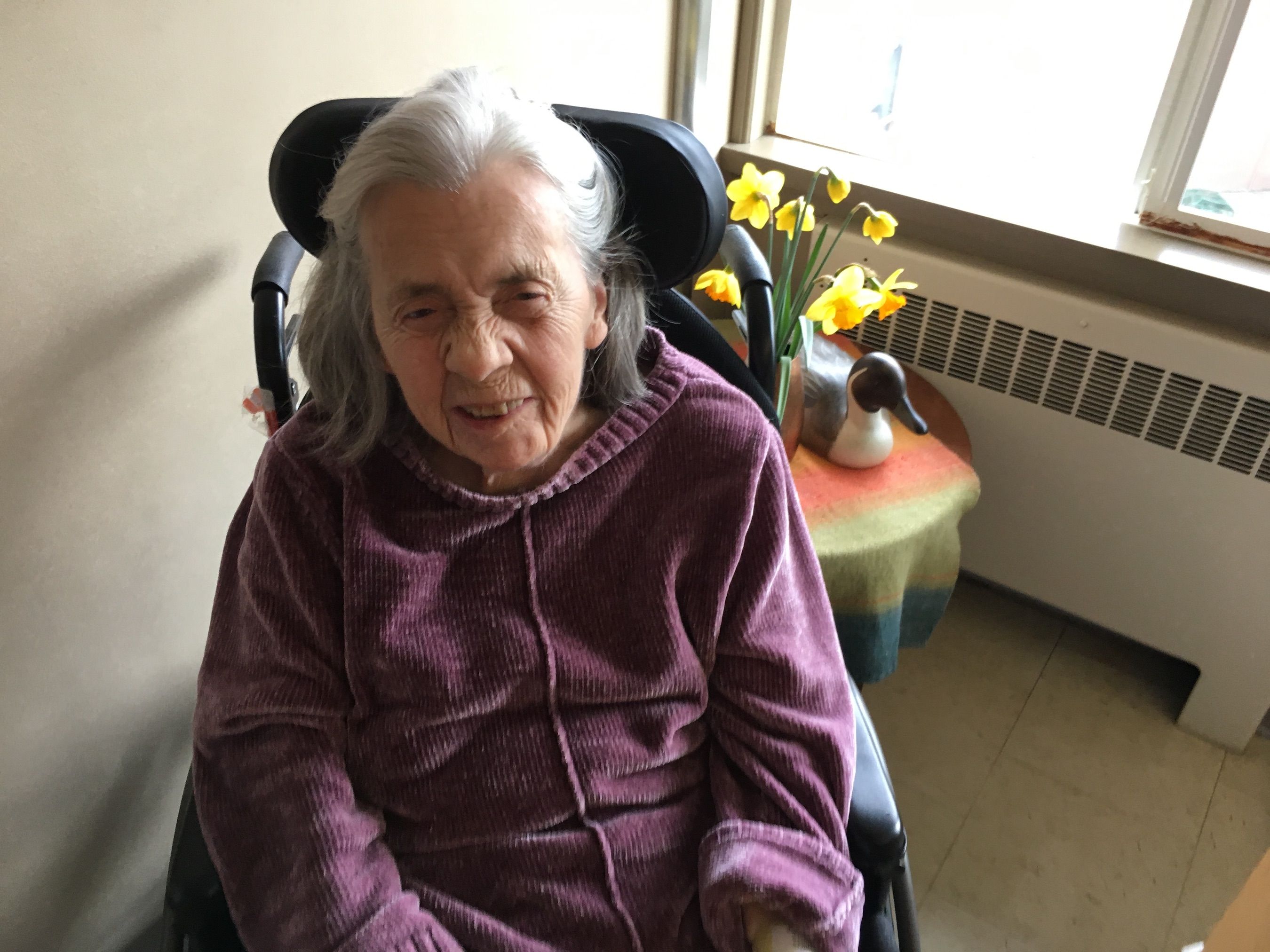 Patricia Sevringhaus Melgard, cofounder of an inter-cultural, inter-racial preschool in central Seattle which celebrated its 50th year in 2019, has died peacefully in Seattle after a short decline March 16th, 2020. 
A member of a "Life Review" writing group for 20 years, '88-'08.
Happily married for 51 years to Christian Gustav Melgard (died 2016) (teacher, science and math).
Worked for 'death with dignity.'
Was an early proponent of older women's rights, worked on senior "Homesharing" for the city/county '81-'90, and was a founding member of the Seattle Older Women's League.
She made friends easily and was a good friend to many, both in her family and in other families, young and old. She was a role model.
She took considerable satisfaction of what she had accomplished in life and was proud of the considerable meritorious achievements of members of her family but never in a boastful manner.
Born in Madison, WI, November 8, 1925, to a prominent medical professor of chemistry 'pop' Elmer L. Severinghaus, and mom, Grace Colby Severinghaus, who was on the National Board of the American Youth Hostels and President of the Wisconsin AAUW.
Pat was courageous and followed her own path, eschewing conformity with societal expectations in favor of following her own genuine feelings and experience. She had strong values. She took "the road less travelled," to paraphrase Robert Frost. She would have been called a Bohemian in the 1950's.
Educated Swarthmore College 1943-'45 and University of Wisconsin, B.A. 1947. New York School of Social Work and Bank Street College of Education, M.S. 1957.  She found multiple American Friend's Service Committee work camps "eye-opening."
She made her way in New York City 1947-'56, during graduate work and degree, and moved to Seattle in 1956 for work at the University of Washington in Child Development. Worked in child development 1947-'79.
In 1968 after the assassination of MLKing and to address racism and the rise of separatism in Seattle, she co-founded the Central Branch Preschool to be a balance of children from all races.  Her most personally intense professional work, she felt, was co-building the school and giving it a strong foundation. In February 2019 the school honored Pat and her friend and co-founder Marjory Johnson at their 50 year celebration. Please see video at  https://centralbranch.org.  A three year old told his mom, "She thinks I'm real," and she did.
In 1962 at the founding of "alternative FM" Seattle radio station KRAB she became listener-supporter #12, and the volunteer Tuesday night announcer. Her inspired and carefully crafted pitches for listeners to support the radio broadcast of all points of view and classes of music caught the attention of another volunteer Chris Melgard, a tall slim guy of Norwegian descent:  they met in 1965 in the hall and were married 7 weeks later. 
She passed on a legacy of adventurousness and a love for the natural world to her nieces and nephews, taking them on hundreds of hikes and camping trips, as well as a profound connection and love.  
She was "Aunt Pat," profoundly connected to, important to, and loving of and loved by her seventeen nieces and nephews.
Survived by friends and family;  sister-in-law and good friend Solveig Melgard Savelli, brother Edwin Colby Severinghaus and wife Barbara Graham, brother John Wendell Severinghaus, cousin Edward Perkins, nieces and nephews in Seattle, San Francisco and San Diego, friends in Seattle and at University House (lived 2012-'20). 
---
Comments
I had the pleasure and privilege of working with Pat when we were both members of OWL and worked on a number of projects together. She was a strong supporter of Death with Dignity and attended our Annual Meetings and other events when I was on the board. She was a most endearing lady who contributed a great deal to our community. I remember her with great affection and admiration.
 
Midge Levy
---