Judy Drake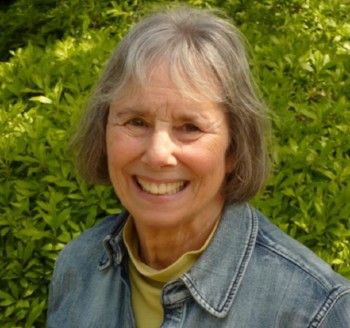 Judy Drake's legion of friends are saddened to report Judy's death on April 19.  After her cancer had progressed to an untreatable state, and being in significant pain, she chose a peaceful Death with Dignity in the company of close friends.
Judith Tamara Morris was born in Evanston, Illinois on November 5, 1939, the daughter of Fay M. Shwayder and Bertram Morris.  She grew up principally in Boulder, Colorado and studied the violin from an early age. As a young musician, she attended the Interlochen Music Camp and the Aspen Musical Festival and studied with teachers including Joseph Silverstein (former concertmaster, Boston Symphony), Roman Totenberg (faculty, Aspen Music Festival), and Mme. Line Talluel (faculty, Paris Conservatory). At the age of 14 she won the Concours Artistique de Paris, Degre superieur.
Judy attended Antioch University, where she earned a degree in English Literature. She moved to Seattle in 1964 with her husband Ben Drake and soon became involved in the local music scene, teaching and coaching violin and viola, performing in orchestras and chamber ensembles, contracting local musicians for church and chamber music jobs, and continuing her own violin studies with teachers including Denes Zsigmondy (former faculty, University of Washington), Stanley Ritchie (former first violin, Philadelphia String Quartet), and Monica Huggett (concertmaster, Amsterdam Baroque Orchestra). Over the years she performed in the Colorado Festival and Chamber Orchestras, the Britt Festival Orchestra, the Tacoma Symphony, and the Philharmonia Baroque Orchestra.
In 1986 Judy began teaching strings at the Seattle Waldorf School; for the next nine years, she taught approximately 50 students a year from grades 4-8, in addition to her private students. (Among her star pupils was Tekla Cunningham, now concertmaster of Pacific MusicWorks and Artist in Residence for Violin and Baroque Violin at the University of Washington.) In 1989 Judy established an orchestra at the Waldorf School and for two years took the group to the Northwest Orchestra Festival competition in Gresham, Oregon.
Judy's interest in Baroque performance style led her to found Practicall Musicke, a chamber ensemble that performed on historical instruments, and a flute, violin, and harpsichord trio that toured the West Coast and performed in the Midwest. She also organized "FanFair," a festival featuring early music and instrument makers from the West Coast.
In 1996 Judy and Lorraine Hughes co-founded the Ravenna String Orchestra, a community all-ages ensemble. Judy conducted both the Ravenna String Orchestra and its sister ensemble, the Ravenna Second String Orchestra, until prevented by illness in early 2017. She left the orchestras in the capable hands of conductors Joseph Pollard White and Nathan Harrison.
Judy never moved from the house she and Ben bought in 1965 (they were later divorced). Over the years she designed and maintained a beautiful Japanese-style garden. She studied Ikebana and volunteered as a guide at the Seattle Japanese Garden for a number of years. Judy's knowledge and love of plants was reflected in her home, which featured a variety of orchids, succulents, and other unusual plants. For the past ten-plus years, Judy also shared her home with Chomsky, her devoted golden lab. 
Less known than her musical activities was Judy's generous support for philanthropic causes.  She provided constant support for many civil liberties, environmental protection, and women's rights/women's health organizations (notably the American Civil Liberties Union, Sierra Club, and Planned Parenthood).  Donations in Judy's memory are welcomed, to these organizations or other local or national groups committed to social justice or environmental stewardship.
Judy acknowledged her father, Bertram Morris, a philosopher and teacher, as an inspiration to her throughout her life. Judy herself will always be remembered for her energy, creativity, and fairness, her wonderfully sideways sense of humor, and her outstanding capacity for friendship.  The love and respect she engendered is evident from the many tributes she has received from long-time friends and colleagues.  All of us are deeply moved by her passing.
Judy is survived by her sister, Susan De Jong, of Santa Fe, New Mexico.
We would like to thank Dr. Joseph Rosales, Nicole Kane (Aging Wisdom), the Evergreen Health Hospice Care team, Judy's caregivers, and the volunteers from End of Life Washington for their expert, kind, and sensitive care during Judy's illness.    
A memorial gathering in Judy's honor will be held Sunday, June 11, at the Seattle Center for Urban Horticulture, 7:00-9:00 pm.
---
Comments
I fondly remember playing and performing with Judy many years ago but I most remember that I met her shortly after her father passed. It was impressive how clear eyed, calm and lovingly she spoke of him and the experience. Such grace, and he was obviously with her to the end. May Judy rest in peace from a lifetime of sharing her gifts with us. Many condolences to her family and friends.
May Zia
---
Thank you to all who are taking care of Judy and her friends and Family. She was so kind and generous to me.
Geraldine Walther
---
We meet many people during our journey on earth, yet only a select few stand out for having a significant impact on our life. Judy is one of those select few standouts in my life, primarily for her inclusive, supportive nature welcoming an adult string student into the orchestra. Today when my ears hear something familiar on the radio and memory recognizes I played that piece in orchestra, the instant connection occurs to Judy and her community orchestra. I will miss our post-concert email exchanges during video editing, her humor and positivity.
    
Marcia Engstrom
---
Judy was an inspiration and role model for so many of us at the ACLU. She is missed. Her kindness will live on and change countless lives for the better.
Caitlin
---
I no longer live in Seattle and just heard about Judy's death. I'll always remember our walks at Lake Union and the Arboretum with our dogs, her Chomsky and my lab Billy. As he was to her, Judy was devoted to Chomsky. Rest in peace, we will miss you.
    
Diane
---