Joan Patricia Myers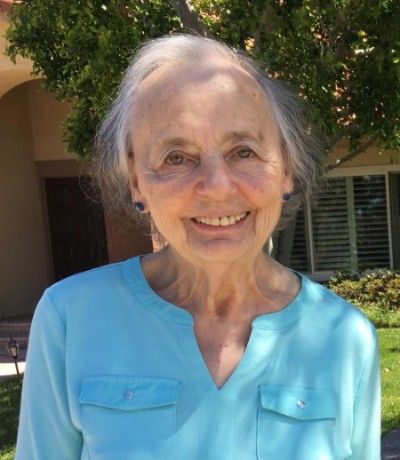 In loving Memory of our Mother, Joan Patricia Myers, 82, of Kent, Washington, entered Heaven's gates on October 17, 2018, with family at her side.  Joan was full of love and laughter.  She was born September 28, 1936 in Spokane Washington and was a devoted Catholic.  Joan graduated from Marycliff High School, attended Business College, married and had 5 children.  As a mother, sister, grammie, aunt, and friend, Joan touched all who knew her with respect, love, understanding and compassion.  Joan had a passion for life, she loved being and doing everything with family and friends.  She was not just a mom, she was a great friend.   Joan enjoyed a successful career as an office manager at John Perine Company in Seattle.  After retiring, she was an active board member of the Windsong Association and had fun operating her antique booth at PacRun Antique Mall, where she would help customers find wonderful treasures.   With a creative flare, Joan also enjoyed photography (especially old barns in Eastern WA), oil painting, geology/rock collecting, and playing in her garden.    She was quick witted and had an infectious smile, with a kind and compassionate spirit.  She loved everything, from Mount Rainier to the decorating of her home.   As our friend and mother we spent a lot of time with her, going antique shopping, to the movies, and visiting family.  Mom will be missed greatly, as she was the center of our life.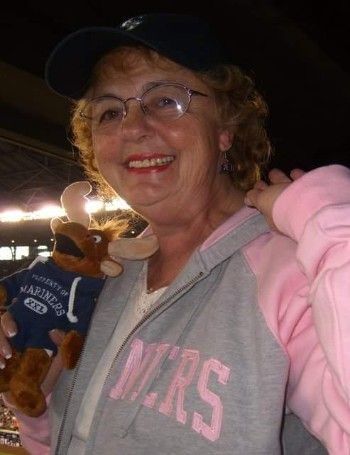 Joan is predeceased by her true love, Wendell Buck "Buck", who gave her the best years of her life, lots of smiles and wonderful times; her parents, Agnes and Edward Naccarato, step father Loran Bartholomew and baby sister Carol Jean Bartholomew.  Joan is survived by her sons, Gary Myers and James Myers; daughters, Kathryn Bell, Jeannette Burnham, and Cynthia Biro; brothers, Joseph Bartholomew and James Naccarato; grandchildren, Steven Myers, Jayme Kissee, Christopher Bell, Ryan Burnham, Dustin Burnham, Sarah Tatman, and Taylor Tatman; great-grandchildren, Samantha Kissee, Charlotte Kissee, Kennadie Myers, Garyn Myers,  Marissa Bell, and Tiffany Bell; nieces and nephew, Jesseka Fusco, Jonathan Bartholomew, Brytani Bartholomew; and great niece Cali Capri Farmer. 
Friends and family can pay their respects at a memorial service, officiated by Father Jim Northrop, on Saturday, November 10 at 11:00 am, at Saint Thomas Catholic Church, 4415 S. 140th Street, Tukwila, Washington, 98168.  
Please sign our guest book here to let us know you remember her or to share your thoughts.
---
Comments
Joan Mrs Myers to me ;) was my parents neighbor . I moved in with my my dad and Marcella when I was 17 , it was a good thing but hard transition . I just remember with things got rough I would run over to Jeanette's and Cindy's through the back slider where everyone usually was hanging out in the kitchen talking and enjoying each others company . Joan welcomed me everytime . What a sweet heart she was and a great mom.
Heidi Jacobson
---
Joan was one of my favorite working partners at Pacific Run. I always looked forward to her trips into the mall to refresh her inventory. She was always a wealth of information. I will miss her....
Penny Clapp
---
Dear Joan how I love with with all my heart and praise God you are home with Jesus in His arms.
You were such an amazing lady mother and friend. 
God bless you and I'm so excited to see you again in paradise.
To your beautiful family, all of my love and prayers always and forever.
Roni Sanders
---