Michael Dean Ingham
July 19, 1943 – October 1, 2019 (76 years)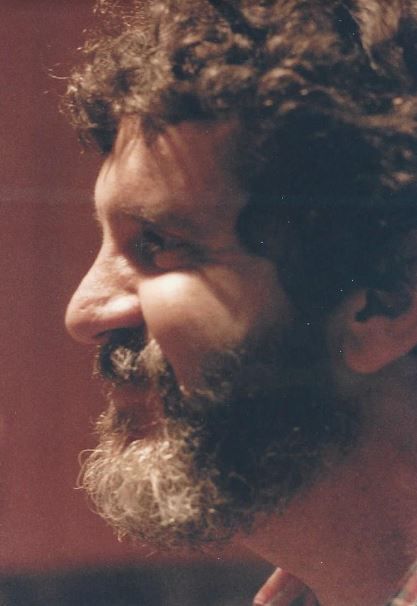 Mike was born July 21, 1943, in San Diego, CA, which he referred to as "Heaven" for the first 16 years of his life.  He was the oldest of 5, with three sisters and one brother.  His family moved to Buffalo, NY, where he graduated from Kenmore High School, in Aurora. 
He signed up for the Army, served as a Nuclear Nike Missile Tech at Travis Air Force Base (California) and Bitburg, Germany, and loved playing football for the Air Force at Spangdahlem, Germany.  He went to college briefly in California, and graduated with a BA in History and a Master's Degree in Social Work from the University of Washington, where he began his lifelong love of the Huskies.
He played baseball, football, wrestled and ran track throughout school, and had an appreciation of all sports. He was very proud of his daughters and granddaughter.  He followed the extensive  4-H participation of his older daughter, Kelsie, the soccer played and coached by his younger daughter, Kate, and soccer, track and rock climbing by his granddaughter, Lily.  He was especially proud of Kelsie graduating from the University of Washington with a BA in Anthropology and a minor in Womens Studies, and Kate graduating with a BA in Physical Education from Gonzaga University.
Mike spent his professional career working with adolescents who had been referred to Juvenile Parole or Juvenile Probation.  He had a true affinity for the kids with whom he worked and believed they could work through past decisions. After retirement, he loved his part-time job at Finn Hill Middle School.
Mike was a true advocate and trailblazer for kids and families.  He was headstrong, determined, independent, and a sucker for kids and babies.  He was a steadfast friend, caring deeply for many dear people.
Despite all his "bluster," Mike was a calm coach of Kate's first soccer team, the Blue Angels, and was always supportive for his family.  Mike was great at many things:  baking bread, making "Lily Spaghetti," tending tomatoes and gardens, pulling weeds, making campfires, driving the RV, and holding babies.    
Mike considered Sharron's home state of Montana as his "second home" with many relatives and friends, not to mention excellent fly fishing.  In addition to many trips throughout Washington, Montana, Oregon, Wyoming, Colorado, and California, he and Sharron had two great trips to Hawaii and Alaska.  He treasured putting his toes in the San Diego beaches one more time last May.
Caring about neighbors, friends, kids and family was his greatest gift to the world.  And, he had an incredibly beautiful fly cast.
Mike died at home in Kenmore, on October 1, 2019, after battling throat and lung cancer for 3 years. Mike is survived by his wife, Sharron Lee, whom he married in 1982.  They have lived in Kenmore for 37 years.  Other survivors include his daughters, Kelsie, and Kate (Cody) Munsell, and granddaughter, Lily Condon, brother, Dennis (Kwi) Ingham, sisters, Kathy (Rick) Morrissey, Annie Austin (Keith Magnuson), and Donna Franchimon; and many nieces, nephews, and other loving family members. He was predeceased by his mother, Jane Ingham. 
Mike did not want a funeral.  There will be a Celebration of Life to be scheduled at a later date.  He requested any donations to honor his life be made to a charity of your choice.
 
---
Comments
Mike was one of those people who, if you were lucky enough to know him, you simply came to cherish. A good person, and a great guy. I can tell you that I loved knowing he was in our world with me. At a time when we need more Mike Ingham's, we now have one very important one less. Mike had many friends who loved him. He also had many friends, many young people he mentored, and many who will never forget him. He loved his family, his Huskies, and his fishing, and I dare say that even the fish in the lakes and rivers he fished should miss him, though I doubt they knew him well enough to do so. It will always be a less joyous world without him. He was the very best of us.
- Martin Kaplan
---
I am saddened to learn of Mike's passing. He was a softie at heart always, and all the kids he worked with knew it. All the staff knew it too. Interestingly, the kids respected him all the more for it. Recognizing that he was "real" and they would always get a fair shake from him. Not a pushover in the least, the kids loved him. I saw him after about a 20 year gap at a school I was at. I loved seeing him. We'd both aged some, but he gave me a big hug and a big smile. I am sorry he is gooe, and know my life is better for having known him.
    
Ken Shore
---