Haruko Margaret Itow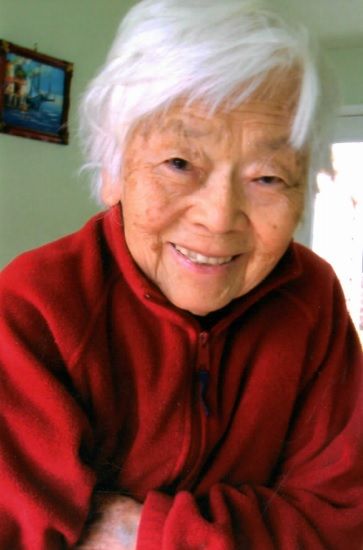 Haruko Margaret Itow, born in Los Angeles, on May 6, 1918, a true "Spring child", proud graduate of Manual Arts High, W'37; LA City College, dental assistant program; Amache Survivor, 1942-44 and doting grandmother of Celia Michiko Palmer and Geoff Kenji Palmer, of Seattle, lived to her 98th birthday.  Her daughter and grandson Geoff were blessed to be with her at her last breath, while they were retelling her their favorite stories about her, on May 7, 2016.
Haruko was the only child of Shigeto and Ishiyo Yoshimune.  She was blessed to be like an older sister and family most of her life to Toshiko Aiboshi and the Aiboshi family of Culver City, CA.
Mom loved all little children and her young co-workers; she gave generously of time and treats to all she befriended.  But we think her greatest gift was free piano lessons she gave to neighborhood kids years ago in her Los Angeles home.
She lived in Seattle, closer to daughter Frances Palmer, since 2005, reluctant to leave her only son, Chiaki Ray, in Los Angeles.  She was family to the other residents and kind caregivers Emele and Sofie, and home administrators Dan and Letitia Milosav, of the AllCare senior home in Lake City, WA.  
She loved Los Angeles and will rest with her husband and her parents at the Evergreen Cemetery in Los Angeles.
---
Comments
Though I never had the privilege of meeting Haruko Margaret Itow, her loving daughter, Frances, characterizes the gracious woman that her mother was. Her love for music, children and the beauty of the world can be seen in her smile and dear face. She will be missed by her family and I know that she received loving care from her daughter and grandchildren all the days of her life.
Kay Koontz
---