Father, Grandfather, Brother, Friend, Chef, Barkeep, Engineer, Skier, Inventor, Entrepreneur, Dreamer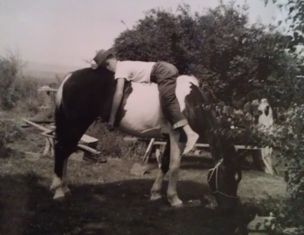 Michael was born in Yakima in 1948 to Erma & Jim Baxter. The fourth born of five kids, he grew up in Terrace Heights where he played baseball and had a paper route to save money for his horse, Cricket. At East Valley High School he ran with a group of guys known for their pranks and his senior class said Mike "knows a lot, but can't think of it." After graduating in 1966, he attended Big Bend Community College in Moses Lake where he participated in the ASB. He then journied to the east coast, learned how to ski and began a life of following the snow and business opportunities. He was a free spirit and traveled around including helicopter skiing in New Zealand.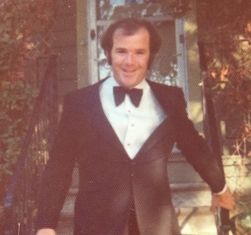 He later moved back to the Pacific Northwest, where he met, fell in love with and married Kathy Ellis. Mike adopted Kathy's son, David, and the couple had two daughters, Maya and Anne. Together they lived in the Roosevelt neighborhood in Seattle until their separation in 1980.
 
Aside from his passion for skiing, Mike was a dreamer, inventor and entrepreneur. He always talked about the next big thing, from restaurant startups and popcorn wagons, to magnetic widgets and Quick Cab Tours. Mike worked in a variety of professions around the country, in restaurants, on construction sites or as an engineer on boats in Alaska. He also spent a number of years back in Yakima, taking care of his mother until her passing.
 
After a lifelong battle with addiction, Mike passed away of liver disease on March 16th, 2015, at UW Medical Center in Seattle. He was 67 years old. Preceded in death by his parents and sister, Susan, Mike is survived by children David, Anne and Maya, siblings Richard, Sylvia and Mary, grandson Cole, and by other loving family members and friends. He always said his kids were the best thing that ever happened to him and felt incredibly lucky to have lived a very good life.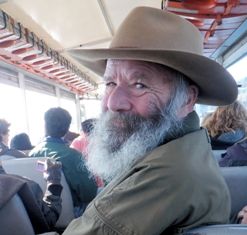 Memorial celebration will be held on Sunday, April 12th at 11 am at the Alki Bathhouse in West Seattle. Remembrances may be made to Providence Hospice of Seattle Foundation.
  
FAVORITE MIKE-ISMS
"That's neither here nor there"
"Just one side of the coin"
"I'm not gonna preach, but…"
"Empty your pockets! Let me see your eyes"
"Another road story for the grandkids"
"It could be worse, we could be living in Baghdad" 
"It's all in theory"
---
Comments
Julie and I send our deepest condolences to you all. Rest peaceful Pops.-Gregory Gile
---