Donald Philip Hanley
June 18, 1947 - September 2, 2023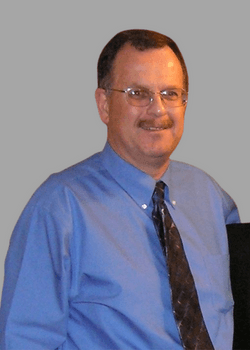 It is with great sadness that we announce the passing of Donald Philip Hanley on September 2, 2023. Don's life was a testament to dedication, leadership, and love for his family.
Early Years and Boy Scout Achievements
Don was born in the Bronx, New York, to James J. and Elaine Wizemann Hanley on June 18, 1947. When Don was five years old, his family moved cross-country to Van Nuys, California, where he attended school, played Little League, and was active in the Boy Scouts. He earned the highest honor in Scouts – the Eagle Rank – in 1964. This remained one of Don's most prized accomplishments and something he took immense pride in sharing with his grandchildren. He earned his Eagle Scout rank while he was working as a helper in the commissary at California's Boy Scout Camp Whitsett in the Sierra Mountains. When the commissary manager quit unexpectedly, it fell on Don to step in, despite only being a teenager. Not only did he run the commissary, a job normally held by a professional, but he also streamlined the process of camp food distribution and saved the Council thousands of dollars over the summer. The Council was so grateful that they granted him the Eagle Scout award and recruited the famous mountaineer and Boy Scout hero, Jim Whittaker, to be Don's Eagle Scout Sponsor.
Don's love of Boy Scouts fueled his passion for the outdoors and led him to study forestry at the University of Montana. He obtained a Bachelor of Science Degree in Forestry from the University of Montana in 1969 and worked for a brief time for Anaconda Forest Products in Bonner, MT. With the encouragement of his college professors, Don returned to the university to obtain a Master of Science Degree in Forest Resource Management.
Passion for Forestry and Education
While working on his master's degree, Don met his wife, Kristina (Kris) Winter. They married soon after he finished his MS degree in 1973 and moved to Georgetown, California, where Don worked for the UC Berkeley Blodgett Experimental Forest. While working at Blodgett Experimental Forest, he assisted in the management of the research forest, overseeing the research projects of Berkeley students. One of his most unique experiences was to arrange for and to participate in a friendly game of baseball between a team of UC Berkeley researchers and a team comprised of inmates from the Growler Honor Camp of Folsom Prison, who worked in the forest.
A Career in Service of Forestry
In 1974, the couple moved to Moscow, Idaho, where Don worked his way up from Research Associate to Research Assistant, to Forestry Instructor for the University of Idaho. In 1978, he became the Idaho State Extension Forester. In this role, Don traveled extensively across Idaho to educate citizens on tree-related issues, from proper techniques for growing healthy Christmas Trees to managing Tree Farms, Windbreaks, and everything else tree-related. During their 9 years in Moscow, Don obtained his Ph.D. in Forestry, and two daughters were born. Janelle joined the family in 1978, and Brenda was born in 1981.
In 1983, Don became an Extension Forestry Professor at Washington State University. In his 26-year career at WSU, Don educated Natural Resource professionals, students, private landowners, and the public on forestry-related matters. This was a unique cooperative appointment between Washington State University and the University of Washington intended to coordinate the dissemination of research findings and extension education from both universities. He authored numerous books and publications and presented many seminars and workshops across the state. In 1995, he helped launch the flagship Coach Planning workshop for private landowners. This 6-week course helps private landowners identify their individual plans for their forest lands and brings together resource professionals to teach individuals how to implement their forest management plan to meet their goals. This workshop continues to be taught multiple times throughout the year and has become the flagship of the WSU Extension Forestry program. The Coach Planning Course has won several national awards for its positive impact on private forest ownership. Although employed by WSU, Don's office was located at the UW, so the family moved to Kirkland, Washington. Kirkland became Don and Kris' home for the next 40 years.
Leadership and Legacy
During Don's forestry career, he was active in the Society of American Foresters and held many leadership roles in the organization. One of his proudest achievements in SAF came in 2008 when he was elected SAF Fellow, an honorary award for outstanding leadership and service to the National SAF organization. Additionally, he was a founding member and the first president of the Association of Natural Resource Extension Professionals (ANREP). This Association brings together professionals from all areas of Natural Resource Management and has become the most important Continuing Education program for Natural Resource Professionals.  Because of his passion for natural resource education, Don was instrumental in the establishment of the National Resource Extension Education Fund (NREEF), a 501 (c)(3) charitable foundation to fund educational opportunities for extension professionals.
Retirement and Travel
Following Don's retirement in 2009, he and Kris traveled extensively in the Western US and Canada in their pickup camper, focusing on staying on the back roads and visiting National Parks. In 2019, he authored an article, "10 Challenging Backroads: If You Dare," published in the TruckCamper Magazine. The article highlighted some of his favorite drives.
Don's travels were cut short by multiple cancer diagnoses and the Covid-19 pandemic. He fought chronic leukemia, bladder cancer, a neuroendocrine tumor, and pancreatic cancer for a combined total of 16 years. Don succumbed to pancreatic cancer on September 2, 2023, one day after he and Kris celebrated their 50th Wedding Anniversary. His mantra "Every day is a good day" and his positive attitude were an inspiration to all those who interacted with him during his fight with cancer.
Family and Legacy
As important as his career was to Don, his family was his priority.  He was a devout husband, father, grandfather, and brother. While his daughters were growing up, he spent many hours participating in their school and sports activities and supported them in their higher education and life goals.  He was incredibly proud of his two daughters for their successes and felt he had gained the sons he never had when they married their respective spouses.  He was equally proud of his three grandchildren and took much pleasure in watching them grow into responsible and caring teenagers.  He connected with the grandchildren by attending sporting and scout events and by texting them a comic strip every morning along with a bit of practical advice. The grandchildren will miss the daily contact.   Don taught the oldest grandson to drive and had planned to teach the other grandchildren to drive, but sadly that will not come to pass.
Aside from his passion for his career, Don had a number of other passions.  He grew a large garden and shared the bounty with others.  After a full garden became too much, he limited his planting to pumpkins of all sizes.  His specialty was the giant pumpkins that he supplied to the grandchildren and the Jack-Be-Little pumpkins that he distributed to neighborhood children.  Another passion was hiking. Weekends and vacations were spent hiking.  Some of the more challenging hikes Don conquered were the 93-mile Wonderland Trail in Mount Rainier National Park, Angel's Landing in Zion Nation Park, Phantom Ranch in Grand Canyon National Park, and Half Dome in Yosemite National Park.  Another passion was train watching.  Don was an avid rail fan and spent many hours trackside watching for trains to pass.  He would record the engine numbers that passed by and kept a spreadsheet of all the engines he had seen.  He said it was like catching fish but there was nothing to clean.   Another passion Don held was to maintain his vehicles in top-notch running order. 
 
Don is preceded in death by his parents, James and Elaine Hanley.  He is survived by his wife,     Kristina (Kris) of Kirkland, WA, daughters, Janelle Coughran (Les) of Snoqualmie, WA, and Brenda Hanley (Nathan Wilson) of Pinedale, WY, and his grandchildren, Conner, Alexa, and Jack Coughran of Snoqualmie, WA.  Also surviving are two brothers, James (Halie) Hanley of Thousand Oaks, CA, and Dennis Hanley of Reseda, CA, and many lifelong friends. He will be deeply missed by all who knew and loved him.
Suggested Memorials
In lieu of flowers, please consider donating in Don's name to one of these organizations.
Natural Resource Extension Education Foundation
In the comments section of this page, please feel free to share a memory or two about some of your favorite interactions with Don.  This will be his legacy for his children and grandchildren. 
Celebration of Life
A private Celebration of Life will be held in October. 
Thank you to all his relatives, friends, and colleagues who supported Don throughout his life, especially during his fight with cancer.  Your support sustained him.
---
Comments
---
Don was a giant in the forestry extension. Always a leader and friend to colleagues across the land grant an extension universe. Eternal be his memory,eternal be his rest.
Mark Megalos,retired extension prof.
---
A genuine friend and true professional in all circumstances. I cannot express enough my gratitude for the kindness and counsel given to me by noth Kris and Don over the years.

You set the bar very high Dr. Hanley, but you probably wouldn't admit it.
Kelley Duffield McCarter
---
So sorry to hear of his passing. I well remember working with Don in the early years of ANREP. He was a great guy and will be sorely missed.
Deborah Hill
---
Don was as good of a friend as anyone would hope to have--or to be. Without prodding or fanfare, Don would perceive what could help a friend and do it. Whether this was a professional effort to help a friend achieve a project or a personal gesture of encouragement. He did it with such naturalness that it took a while to appreciate how much he did. During times of relaxation or celebration Don was an affable outgoing person who made everyone feel better. It's reassuring to know that people can be found like Don—who simply make the world a better place. I am sorry for our loss—but thankful that he lived among us and made the world and us better and more enjoyable.

Chad Oliver
---
I knew Don as a mentor, esteemed colleague and a true friend. He greeted each day with expertise and enthusiasm anchored in honesty and humility. "Every day is a good day" was his mantra which included days in the forest burning hot or pouring rain when that's where the job took us. He loved the woods and always carried with him a pride and joy that his work in extension brought him throughout his career. He was the right man in the right time and place and I am sure felt fulfilled by his accomplishments as so many others were appreciative. These last months brought a hard end to a long fight with cancer. Even though he had long outlived the forecasts of his doctors, the extraordinary power of his positive attitude could prevail no longer. There was no option but to finally find peace. Liz and I were very fortunate to visit with Don and Kris about a month ago at their Kirkland home. At that time, though bed-ridden, in pain, and dying he still retained his characteristic positive attitude. At the end came the inevitable sad goodbye after 30 years of friendship. It was time for Don to pass on. Lying there in bed, he repeated what he had often said through his journey with cancer. "It could be worse..." Except this time, after a pause, he added with a chuckle "...but I don't know how." Don, you were a class act and many will miss your indomitable spirit.

Larry Mason
---
I met Don and Kris 47 years ago when Don and I attended graduate school at the University of Idaho at the same time. Our careers ultimately took us both to the coastal Pacific Northwest. Our children were born within three years of each other and essentially grew up together. I fondly recall the camping trips and other excursions

Don was always particularly gracious with his time. I can't count how many times he helped me maintain any of a number of "vintage" vehicles. This occurred almost every time we passed through Kirkland. He loved to tease me about these vehicular adventures (and many other topics too). Of course, he took the return teasing very well too.

Anyway, he was a gem and will be long remembered and sorely missed by my family. As Don consistently said, "Every day is a good day", until sadly, it isn't. He left his mark and lived life well. We all should take his lead.

Jim Goudie, Victoria BC Canada
---
I first met Kris and Don when I became a neighbor in Nov 2010. Almost immediately we hit it off, and our interest in cars was a major intersection point. If Don saw my garage door open, he would come over and help out in whatever way he could, and this became a reciprocal arrangement to the point that we would feel free to call each other when help was needed. His knowledge, experience and plethora of tools (many from his father) proved invaluable in many projects.

Don's passions and depth of knowledge ran the gamut from National Parks, agriculture, history, and forestry to railroad engines and vintage cars. Kris and Don loved going on trips in their camper and their knowledge of backroads with great pictures was amazing!

Since I was born and brought up in Asia, they took a particular interest in the history culture of that part of the world and by way of cooking and going out, I introduced them to the food and tastes from that part of the world; some Don liked more than others - he would always tease me about kimchi!

By now, I hope to have painted a picture of our relationship that was so much closer than just being neighbors. We shared so much and I grew to love and respect him and his amazing intelligence.
Don fought a long battle with cancer which no doubt his positive "every day is a good day" attitude, grit and determination kept him on the better side of long past doctor's predictions. A few months ago, he and I were in his garage, and with a choked high-pitched voice he talked about succumbing to it. I was heartbroken, and we hugged for the first time.

Don became my second Dad, and there is some symbolism in the fact that he passed on the 40th anniversary of losing my first.

Vidur Verma
---
I met Don relatively late in both of our careers through the Society of American Foresters. His energy and interest in keeping Society chapter activities going was remarkable. I would have liked to walk in the woods with Don but just hearing his stories will do for now. His upbeat attitude right to the end will stick with me forever. We have lost one of a kind.
Tom Hanson
---
I first met Don through my late husband Steve who was a colleague and friend of Don's through their professional careers in forestry. Years later we were brought together on another more personal level when Steve was diagnosed with cancer in 2012. Don was one of the first people to call and offer his support. He was with us at our first oncology appointment at SCCA to help us begin our arduous cancer journey. He made himself available for lunches, phone calls and a hand to hold when needed. Although Don was battling his own health issues, he always made time to support us in any way he could. Don was one of the kindest, genuine people one could hope to meet. The Clark-Stinson family will always be thankful for the support he provided us.
Blessings to his family.
Lou Jean Clark
---
I was fortunate enough to be an associate of Don's throughout his tenure at the UW College of Forest Resources. In addition to our love of forestry, we also both enjoyed outdoor activities such as camping and hiking as well as chasing trains. Don was a great colleague, who pitched in whenever asked and stayed with the task until completed. His efforts to launch and help manage the Rural Technology Initiative, as well as efforts to extend the program to other western States, were greatly appreciated. In spite of several bouts with cancer, Don always exhibited a positive attitude and interest in his many hobbies. As a faculty member at WSU, he brought a perspective to our programs at the UW that were extremely beneficial and complementary . His tireless work ethic will be greatly missed. Both Bonnie and I enjoyed an afternoon we were able to spend with Don and Kris a year ago and only wish we could have stayed longer. He lived a full life and we will miss his insights and wisdom.
B. Bruce Bare
---
I first met Don when I was a graduate student with an assistantship in extension forestry at WSU. From that point forward, I was blessed to have Don as a vital touchstone and mentor throughout my career, and will really miss him. Among my many fond memories of Don were our travels together for various ANREP and SAF meetings in various parts of the country, each trip producing great stories that would be re-told at future gatherings. I was also impressed at Don's continued involvement with extension forestry programming after he retired - an activity I intend to emulate after I retire. My condolences to Don's family.
Chris Schnepf
---
A number of years ago, when the University of Washington's College of Forest Resources still had an active alumni group, it was decided the alumni along with members of the College, both faculty and students, would promote an Arbor Day Fair. This new adventure required a lot of planning and organization. Don got involved early on, organizing planning meetings, offering suggestions and he also developed the passport booklet, given to each child. The Arbor Day Fair attracted thousands of grade school children from all over the Puget Sound region for the two-day fair each year for a number of years. The fair won an award from the National Arbor Day Foundation. No one was more responsible for its succus more so than Don. Don also organized the annual luncheon, put on by the South Puget Chapter of the Society of American Foresters to honor the Golden members, completing 50 years of membership. Rest in peace old faithful servant!
Gary Shirley
---
I had the pleasure to working with Don in my career as a USDA NRCS forester in the state of WA and as western regional agroforester. We collaborated on many workshops, special forestry/agroforestry training sessions, demonstration projects, and specific technical publications. He had a great ability to broaden his knowledge from traditional forestry to aspects of total landscape conservation. He took on revising and updating the "Trees Against the Wind" publication where we together included new windbreak installation, maintenance, and design information. He also took a sabbatical to the Snake River Plain in Southern Idaho and parts of the Great Plains to gain first hand knowledge on tree establishment and windbreak design. He also took on a tree growth research project on a living snowfence outside Davenport, WA. I enjoyed the time with him when we would visit the site in the fall and take measurements.

Gary Kuhn
---
I met Don 23 years ago when I was a grad student at UW. I was beginning my work with the Rural Technology Initiative (RTI) that Don was heavily involved in. I remember (nervously) giving a presentation for an event at Pack Forest. Afterward, Don took the time to pull me aside and tell me I did a great job. From that point, Don became one of the best mentors anyone could ask for. In the summer of 2005, Don and I were sitting in a van at a conference in Ft. Worth, Texas, and he turned to me and said that I should really consider a job in Extension. It was because of Don that, two years later, I arrived at WSU as the new Extension Forester for northwest WA. If it weren't for Don, I wouldn't have this job that I love. Don was the first chair of my career guidance committee at WSU, and his advice has been invaluable to this day ("Get your reports in on time!"). Don took a genuine interest not just in me, but in other younger faculty and staff who were working to find their way at WSU. Much of the advice that I give new faculty is what Don told me in my early years. After Don retired, I continued to seek his advice and appreciated his mentorship and friendship. We would regularly meet for breakfast together at the Maltby Café, which Don affectionately called the "Gluttony Café" because they serve such huge portions. He would call me the night before and tell me that I had better be fasting in preparation! The pandemic and Don's declining health put an end to our breakfast meetings, though I had hoped that it would end up being merely a pause in our tradition. Don and I continued to have regular phone visits until shortly before he passed away. I will miss him and his laugh and his various expressions ("Gross!"), and I will always be grateful to have had Don as a friend and mentor.
Kevin Zobrist
---
During one of my many frenzied days at the UW I procured a pre-packaged tuna fish sandwich on a quick run to South Campus Center. Much to the delight of not only the guilty prankster but also my friend Don (whom I told afterwards), I found myself chewing on a long piece of dental floss. I never did tire of Don popping a head in my office door around lunch time and asking me if I wanted to go grab a dental floss sandwich. I'd give anything to see that smiling face again in my office door . . .
Doug Maguire
---