Roger Scot Heine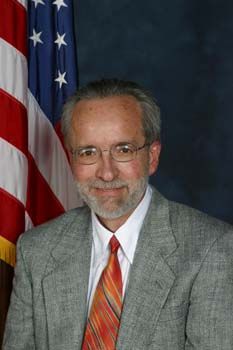 March 28th, 1950—January 3rd, 2018

Roger Scot Heine, age 67, was finally released from his long battle with Alzheimer's on January 3rd, 2018. His children, the loves of his life, Molly and Alex, were by his side until the end and though his death is incredibly difficult, they are immensely grateful that his body and soul are at peace. The outpouring of love they are receiving is a representation of how much love Roger had for his family, friends and co-workers. He had a mischievous sense of humor, an adventurous spirit, a fierce dedication to his work, and sincere compassion and respect for the prisoners and law enforcement officers he worked with for over 40 years. The years he spent as a counselor and trainer in numerous Washington State Corrections facilities led to his final 20 years spent as Training Manager at the Washington State Criminal Justice Training Commission in Burien, where his dedication was highly respected by all.
Roger hailed from Indiana and a more loyal follower of Indiana and Purdue basketball will never be found. He took his family to Indiana nearly every summer to make sure his children had Cincinnati chili-dogs and sweet corn and played competitive horseshoes at lakeside reunions. He compiled a book of songs to sing for Molly as a little girl and coached Alex's baseball team to four winning seasons in the mid 90's. He also took his kids on a mission—to ride all of the highest rollercoasters in the country.  He loved blues music, the beauty of the Cascade Mountains, masterpiece paintings and remarkable architecture.  Roger was a lively storyteller and wrote terrific letters that would finish with a quote from someone like Yogi Berra or Abraham Lincoln, honoring the lessons of the greats that came before us.
He is preceded in death by his mother and stepfather, Ariel and Steve Ennis, and his father, Wilbert Heine. Roger is survived by his son, Alex and his wife Julija, and Molly and her partner Paul; siblings Joyce, Paul, Judy, Carole, and Phil; his ex-wife, Karen; and his amazing grandsons, Lukas and Erik, ages four and one. Roger loved many dogs and they loved him back so, in lieu of flowers, memorial donations can be made to the ASPCA. Please sign Roger's online Guestbook at www.Legacy.com. There will be a memorial and celebration of life on January 26th at 2:00 p.m. at the following location:
Greenwood Memorial Park
350 Monroe Ave NE
Renton, WA 98056
---
Comments
Miss ya, Dad. We will continue to tell your grandsons stories of your humor and kindness. Till we meet again...
Alex Heine
---