Joseph Holman Ward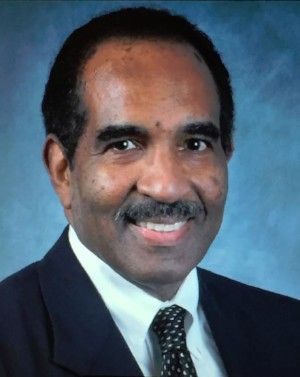 In Celebration of and Remembering a Prince of a Fellow.
Joseph Holman Ward - Born Sept 25, 1942, in Tulsa, OK passed peacefully at his home surrounded by family and loved ones December 24, 2016 in Seattle, WA.
A gracious, generous and good man, Joe is survived by his wife and best friend Ella, daughter Michelle Karel-Ward and her spouse (Emma); younger brother, Michael and his children (Brigeeta Scales and Michael); sister, Dianne Turk and her daughter (Britney); extended family and many friends whom he considered family.

PERSONAL MEMORIES

Joe was born in Tulsa, OK and was the eldest child of Naomi and Joseph Ward. As a child, he attended First Baptist Church of North Tulsa with his family.  He went to Carver grade school and was active in Boy Scouts and YMCA programs.  As a teen, in high school, he was active in marching band where he played trombone and was a drum major. He graduated from Booker T. Washington High School, Class of 1960.  In college, Lincoln University in Jefferson City, Mo, he was active in theater arts where he wrote and directed a one act play (Pearl).  He also met Ella Thompson while they were attending Lincoln University in Jefferson City, MO and married in 1963.
He enjoyed a zest and appreciation for the Performing Arts, especially opera, theatre, jazz, big band, classical and rock and roll to name a few.  He was an avid reader of a wide range of literature and was a huge cinema buff. Cooking delicious meals for dear friends and toasting with a fine glass of wine was his pleasure.  Traveling and experiencing other cultures in Rome touring the Vatican, Coliseum and other historical ruins, Florence, Assisi, Pizza; Paris; Vienna; Prague and meeting Madeline Albright; The Republic of Ireland which included touring The Ring of Kerry, Cliffs of Moher, kissing the Blarney Stone, enjoying a medieval feast at Bunratty Castle, sighting and touring cathedrals and castles along the way; London, The Netherlands; Barcelona, Madrid, Saville, Toledo; Cape Town, South Africa (Robben Island), African Safari, Johannesburg, Victoria Falls in Zimbabwe, Edinburgh, Scotland, Sicily and Venice were some of the memorable highlights. 
CAREER HIGHLIGHTS
Joe was a graduate of the Pacific Coast Banking School at the University of Washington. His banking career began in Portland, OR with US National Bank before he accepted a position of Assistant Vice President with Pacific National Bank "Big Foots Bank" which brought him and his family to Seattle.  Among his work colleagues, he was known for his easy-going style and deep knowledge and understanding of banking and the credit process.  He held senior management positions with First Interstate Bank in Seattle and in Arizona (1993-1999).  He returned to the Seattle area in 1999 to join a local group north of Seattle to establish North County Bank in Smokey Point/Arlington, WA where he held the position of VP and Chief Credit Officer until he joined fellow long time colleagues at Pacific Northwest Bank in downtown Seattle and was EVP and Chief Credit officer prior to its merger with Wells Fargo, where he then served as Senior Vice President and Senior Regional Credit Officer for the Wells Fargo Washington Region.
Joe served as Executive Vice President and Chief Credit Officer at Fortune Bank and was a founding management team member when the Bank was formed in 2006. He retired from Fortune Bank when it was acquired by HomeStreet Bank in November 2013. 
Joe was also actively involved in community activities and held numerous board and leadership positions with Seattle area arts and human services non-profit organizations including: Leadership Tomorrow Board; Independent Colleges of Washington where he served on the board of directors and was a member of the Executive Committee and Chair of the Nominating Committee; he was also a member of the Standing Nominating Committee of the Board for Group Health Cooperative. Other board memberships included Totem Council Girl Scouts of Western Washington, where he served on the Executive Committee; Strategic Planning Committee, Human Resources Committee, and the Investment Committee; Board Chair of Family Services of King County (now Wellspring Family Services); the national board of directors for Family Service America; Chair of the King County Arts Commission; Housing Hope, Marysville YMCA, the Pacific Arts Center, and Board Chair at Goodwill Industries of Central Arizona.

Joe was a blessing to all those whose lives he touched. His gentle good nature and bright smile will be deeply missed by his family and friends. In lieu of flowers it was his (and the family's) wish that any remembrances for him be made to the organization or charity of your choice.
---
Comments
What a tribute to a very distinguished man. He obviously was a great dad because you( Michelle) are an accomplished and good woman. Our sympathy to you, your mom, Emma, and your extended family.
Dave and Gloria Warner
---
You did a fantastic job Michelle & it shows how much you loved & respected your Dad and now we know where your musical talent came from. We are so proud of you and send you our deepest sympathy also to your Mother & other family members.
--Floyd and Muriel Hurt
---
what a great guy he was may god rest his sol.
robertthompsonsr@yahoo.com
---