Douglas D. Speers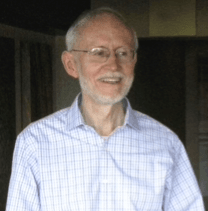 Douglas D. Speers, beloved husband, father, and grandfather, passed away on July 29, 2022.
Doug was born in Anacortes, WA on Dec. 3, 1938.  He grew up in San de Fuca, and attended Coupeville High where he was the 1956 Valedictorian.  He earned his degree in Civil Engineering at the University of Washington, and a Master's at Stanford.   
He was married in 1963 to Alice Chapman of Everett.  
Doug was Chief of Hydrologic Engineering for the Army Corps of Engineers in Portland, OR where the family moved in 1970.  Doug's interests included playing the Scottish bagpipes, the clarinet and classical guitar; British cars (2 Triumphs and a Morris Minor), sailing, cycling, ping pong, and traveling (China, India, Spain, Greece, France, and more).   He built and raced his own sailboat.   Hiking, camping and mountain climbing were always part of his life.    Doug ran 2 marathons, and he and daughter Kathleen rode Cycle Oregon together in 1999.  
He was a member of St. John the Baptist Episcopal parish in Portland where he sang in the choir for 40 years, in addition to serving in the governance of the parish and the Diocese.  He was interested in the spiritual life, especially the writings of Thomas Merton.  Doug often organized quiet days and retreats, and would bake big fragrant pans of cinnamon rolls for such occasions.  
In retirement Doug and Alice moved to Seattle to the Hearthstone community and  joined St. Andrew's Episcopal Church in NE Seattle.  Doug is survived by his wife Alice, son Paul (Susan) in Tucson, daughter Kathleen of Seattle, and granddaughter Phoebe, and sister Mary Rodgers (Mike) of Oak Harbor.
Memorial gifts may be made to the APDA NW for support of Parkinson's Disease research and assistance.
---
Comments
Doug Speers
A soul of many talents.
musical, basketball, magic, scholar
all-around good guy.
We'll remember you.
Don Cook, Whidbey Island
---