Marilyn J (Martin) Ernst
July 8, 1953 - April 29, 2023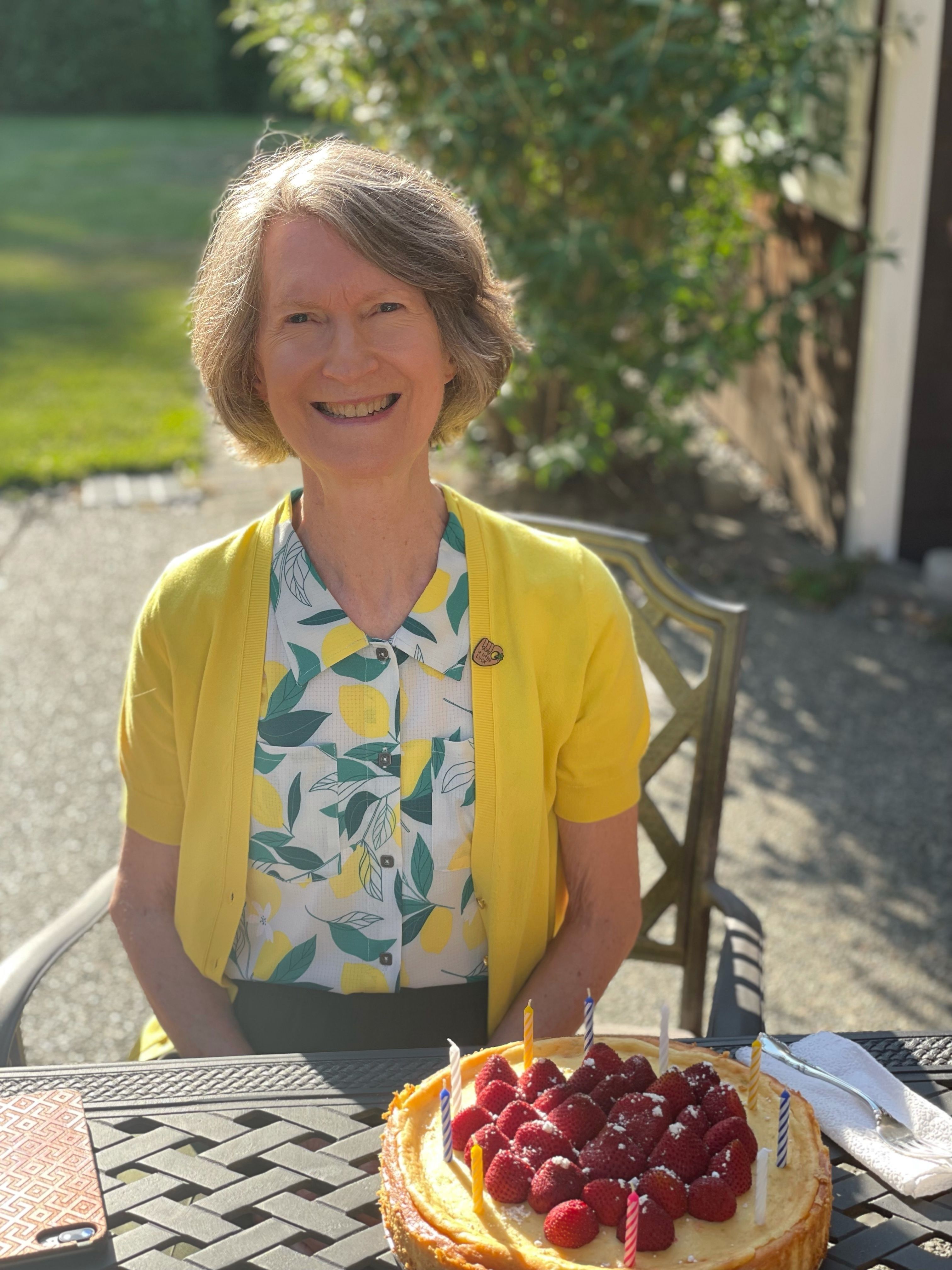 Seattle, Washington - Marilyn J (Martin) Ernst, 69, took her last breaths at home on a beautiful spring day, Saturday, April 29, 2023, surrounded by her loving husband and her three daughters.
Born July 8, 1953, in Kansas City, MO, the daughter of Dorothy and J Ward Martin Jr., Marilyn grew up in Overland Park, KS. She attended college at University of Kansas, where she met her husband, Lou, on a blind date at a Jayhawks basketball game. The two married, Marilyn gamely taking on the role of first in-law among the eight sisters and brothers of Lou's tight-knit family. A few years later, they moved to Seattle, WA, eventually settling in Queen Anne where they made their home for 28 years. Marilyn spent much of those years cheering her daughters at swim meets and finding all the grammatical errors in their schoolwork. She worked for Fireman's Fund Insurance for 30 years, where she had a reputation for her strong work ethic and fairness. In her retirement, she took on the role of grandma-babysitter with devoted enthusiasm. She and Lou moved to the Blue Ridge neighborhood in north Seattle, where she met and formed deep friendships with her neighbors. 
Marilyn was resoundingly loyal, confident in her convictions, and yet always open to changing her mind. A natural and skilled listener, she asked what you thought and truly wanted to know. She built a beautiful life for her family, and made it possible for her daughters to do the same. She taught her family how to love and show up for one another through the countless birthday, holiday, and everyday celebrations held over shared meals at their beloved kitchen table. She didn't let limits or fear define her, always willing to try new things and often taking up the activities of her daughters, from running – which she started in her 50s with a running buddy in her eldest – to museum going and crafting – with her middle – to yoga and learning about social justice – inspired by her youngest. An avid gardener, she loved the blossoming of spring and nurtured her jades from home to home for over 40 years. Marilyn had a smile that lit up the world and a laugh that fiercely celebrated the joys of living. 
Marilyn is survived by her husband of 46 years, Lou Ernst; her brother and sister-in-law, J and Joyce Martin; her youngest daughter, Alexandra Ernst; her middle daughter, Katrina Ernst; and her eldest daughter, Caroline Koplowitz, her son-in-law Mike Koplowitz, and their two children, the light of Marilyn's life, her grandchildren, Eleanor Koplowitz and Dean Koplowitz.
If you would like to make a donation in honor of Marilyn's memory, please consider supporting these organizations: Northwest Community Bail Fund and Athlete Ally.
---
Comments
---