John Hiroto Momii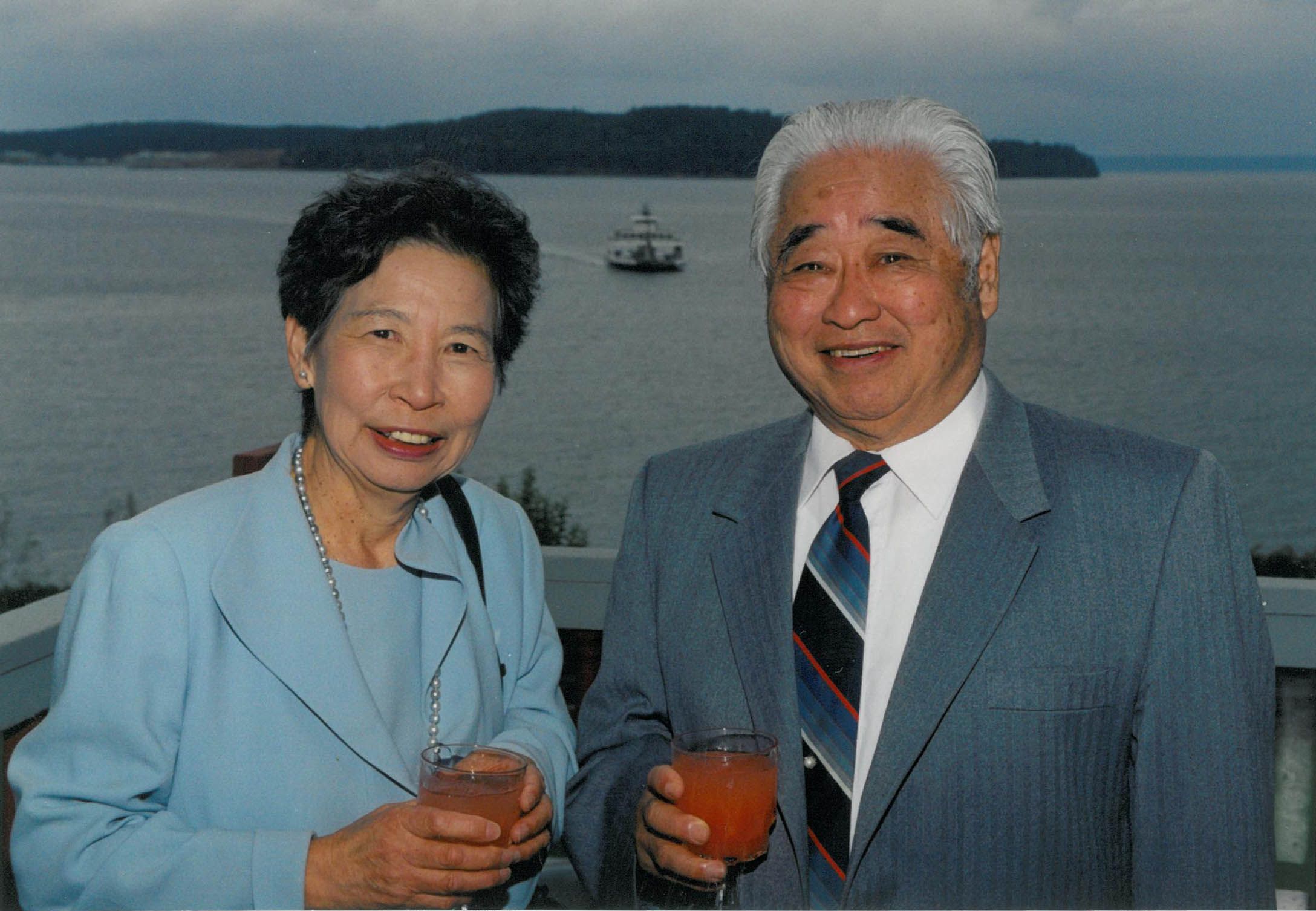 John Hiroto Momii, 93, went to be with his Lord on July 7, 2018, at Swedish hospital in Seattle, WA.  Family and friends were able to say prayers and farewells prior to John's passing.  His daughter, Machiko, held his hand until his last breath at 4:20 AM.  
John was born on July 29,1924 in Pasadena, California, to Kiyoshi Frank and Sakae (Yoshida) Momii. He was the oldest of four siblings.
As a young child he learned about farming from his father.  He attended public schools up until high school in Gardena, California.  Upon graduating he worked for his father's gardening business.   
He spent a year staying with relatives then joined the United States Army from 1944 to 1946. He was stationed in Germany in the 34th field Artillery Battalion as a supply clerk. His awards included: the European African Middle Eastern Campaign Medal, the World War II Victory Medal, and the Army of Occupation Medal. He attended Biola University, graduating in 1966 with an Art & Social Science Bachelor's Degree.
In 1967 John married Umeko Kagawa at the American Embassy in Tokyo, Japan; the match was arranged traditionally, by their families. They also had a church ceremony and reception with family and friends.  They traveled and did missionary work together. They also adopted two children, within a year apart of each other in age, from an orphanage in Teshima, Japan. The Momii family settled in Watsonville, California, and attended Westview Presbyterian Church.  Later they moved to Salinas, CA, where his wife, Umeko, was a pastor at Lincoln Avenue Presbyterian Church. John worked many years at Associated Chemicals in California as a fertilizer salesman.  In 1991, they moved to Seattle, Washington, where his wife became the Associate Pastor at the Japanese Presbyterian Church.
John was a traditional, conservative Christian.  He had a great sense of humor, was loyal, generous, determined and had a beautiful smile that could light up a room.  He loved to teach others and share his knowledge of farming, carpentry, fishing, gardening and languages. He worked as a missionary, gardener, teacher, and fertilizer salesman.  He enjoyed food, pets, golfing, photography, reading, politics, and especially his faith and commitment to God.
His survivors include his beloved wife of 51 years, Umeko; a son, Jon "Haruo" (Sheri) and grandchildren Ashley, Christian, and Ethan; a daughter, Machiko (Marcus) and grandchildren Joji and Kitsune; his sister, Dorothy Shioko, nephew Michael and grandnieces Jordan, Courtney and Megan), nephew Edward and grandnephew Austin; Sandy (Widow of Jack),  niece Michelle  and grandnephew Miles and Eva; nephew Danny; and many other distant Momii & Yoshida relatives.  He was preceded in death by his two brothers, James Kazuto Momii and Jack Eji Momii.
The celebration of life will be held at 11 a.m., Saturday October 13, at the Japanese Presbyterian Church, 1801 24th Ave S, Seattle, WA 98144.  The Momii family would like to thank caregivers, relatives, friends and the Japanese Presbyterian Church for their support through:  prayers, phone calls, texts, visits, and cards.  Donations may be made to the Japanese Presbyterian Church.
---
Comments
---