Silas Livingstone Morse IV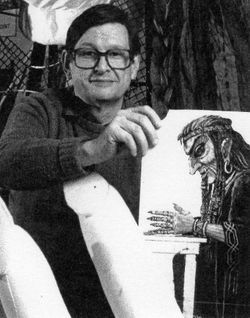 Silas Livingstone Morse IV, 82, died at his home in Seattle, WA on July 17, 2020. Born January 28, 1938 in Bayonne, NJ, Si was the first-born son of Silas Livingstone Morse III and Marjorie Painter Morse. He graduated from Radnor High School in Wayne, PA, having acted in several school plays.  He graduated from Lehigh University in engineering, and continued there for his teaching certification.  While at Lehigh, he was very active in the Mustard and Cheese Drama Society, playing a number of roles, and was named actor of the year in 1959.  After leaving Lehigh, he taught physics and math at Revere High School near Akron, OH, and  continued his theater interests (including directing) with Revere students, and with the Weathervane and Coach House theaters in the Akron area.  During this time, he also pursued graduate studies at Baldwin-Wallace College and Bowling Green State University, OH.  
In the end, theater won out.  Si was involved briefly with the Alabama Shakespeare Company, and in the 80's, theater drew him to Seattle. He designed and built sets for the Tacoma Actors Guild, and for Seattle Children's Theater (and helped design their new theater itself). He also helped design for the Northwest Asian American Theater.  Si completed his career after 19 years with the Pacific Northwest Theater Association.
Si is survived by his brother and sister-in-law, Jeremy and Jane Morse, of Huntington, WV; nephew Nathan Morse, his wife Becca, and children, Galen and Noella, of Columbus, OH; niece Jessica and husband Wendell  Alford of San Diego, CA; niece Emily and husband Garrett Dye, of Huntington, WV.  He is also survived by special friends Mariah Jackson, Noah Ramsey, and Jean and Norman Smithe.
Contributions in Si's honor may be made to the School Access Fund for Children at the Seattle Children's Theatre, 201 Thomas St., Seattle WA 98109. 
We hope to have a virtual memorial service in the near future. Please share your memories. Details will be announced here. 
Comments
---
Mr. Morse also taught physics at Coventry High School, near Akron Ohio, in the '60s. He was active in drama and play production at that time. He was highly respected as a teacher and mentor.
- John Poulos
---
https://youtu.be/_VYJjnou0FM will give you access to the virtual memorial for Silas L. Morse IV
Jeremy P. Morse
---