William "Rick" Roberts
11/28/1954 - 11/25/2018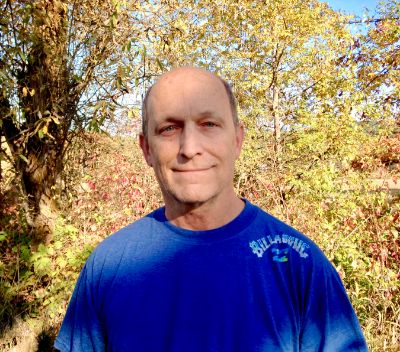 The family is having a small private ceremony on December 9th. 
In lieu of donations, we have made a list of suggestions for things to do in honor of Rick:
Plant a tree, take a walk, build a snowman, paint a picture, admire nature, make some fresh guacamole, send a letter in the mail, text or call someone to let them know you love or admire them, help someone with a project, help an elderly person complete a task, be loving to yourself and others.
Moving on without you 
again in this life
Moving on alone 
without you my wife.
Taking life one day at a time
Feeling what it's like to be me
Questioning things all over again
Paying the price for being free.
Moving on without you
but your memory lives on today
Moving on in the name of me 
but the memories won't go away.
It'll be awhile before I feel complete
And at night I want to call
I hope you're finding your way
Standing proud and tall.
Moving on without you
Yes this time it's for good
I don't feel you following me
Like I thought I would.
There's no way to erase these memories
They haunt me each day
Moving on without you
But you're there anyway.
Moving on without you
And my hair is turning gray
Yes, I'm moving on without you
And my hair is turning gray.
By Rick Roberts
---
Comments
Love you so much Paw
Love, E
---
I'm so proud that you were my big brother. I will work on honoring you for the rest of my days.
Sean Patrick
---
Brother, I see the artist in you all around my house everyday and it brings me peace and comfort. I love you so much, it does hurt to have you gone, but I know you are in a better place and are whole again.
Love
J9
---
I have nothing but the best memories of this quiet, introspective, kind, dry humored man. You will forever be my brother in law. Miss you. Say hi to the gang
    
Jill Suzanne Sena
---
Rest In Peace Rick. You have a beautiful family and I'm glad to have known you.
Ira Rabinowitz
---
I'm glad you aren't hurting anymore. I love that you're with Kell. What a wonderful welcome home you must be having. Thank you for the grace & love you showed your family. Rest In Peace.
Nancy Roberts
---
Terry, know that there are a whole lot of hearts wishing to ease the hurt in yours -- because, though we didn't have the honor of knowing Rick, we all know he had to have been a very great man... because he chose you to love and be his life partner. May that place in your heart that hurts soon be filled with the warmth of memories shared. Prayers to you and your family.
Michele Dodd & your PSE2 comrades
---
You were always a quiet and gentle soul. May you rest in peace.
Brian Graham
---
Thank you Rick for your life, for your ability to love and for sharing your family with me.
Love -Con
---
May all who knew and loved Rick find peace and take comfort knowing he is at peace and has joined his beloved Kellen. I will treasure my memories and luxuriate in the beautiful family he left behind.
Hugs and so much love, Kim
---
Rick, Thank you for the love you gave me your entire life and now beyond. ILYTTMAB!!!
Kathy Sherrill
---
Hope you're resting peacefully Rick. You have a wonderful and loving family.
Brendan J.
---
I'm glad to have known you. The pain and mental anguish are now at an end. I'm sure Kel gave you a big welcome. Peace be with you brother-in-law.
- Jan R
---
Dear Rick,
...love you
.....thank you!
Tim Hipp
---