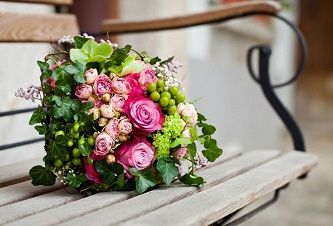 Age 105, passed away November 4, 2014, at Bayview Retirement Community in Seattle.  She was born June 5, 1909 in Coffeyville, KS. to William W. Ellis and Rosa Mae (Drake) Ellis.  She married John R. Heath in 1929.  Willie Mae was talented as a seamstress and a painter, excelling in water color and china painting. She and John moved to Wichita in 1964, living there until his death in 1989.  Afterwards, she made her home in Bellevue, WA, at The Garden Club for many years.
 
Willie Mae was a member of First United Methodist Church and the P.E.O. Sisterhood.
She endeared herself to many people.  She is survived by her daughter, Rosa Lea Taylor (James T), three grandchildren;  Amy Bone (Joe), Virginia Beach, VA;  John Eric (Carol), Juneau, AK; Lacey Leigh (Karl), Issaquah, WA:  seven great grandchildren and two great, great grandchildren.  She was preceded in death by her parents; brothers Wesley, Eugene and Carl; sisters Gladys and Dorothy.  A memorial service will be held  December 6, at First United Methodist Church, 1934 108th Ave NE, Bellevue, WA.  Suggested memorials:  the church listed above, Bayview Foundation, 11 West Aloha, Seattle, Providence Hospice of Seattle, and People's Memorial.
---
Comments
What a wonderful, long life! I came to Coffeyville in 1966 and often heard the name Willie Mae Heath. She was past president of my P.E.O. Chapter, Chapter EZ. May your many memories comfort you as you celebrate her life. She is now a member of Chapter Eternal --Nancy Wright
---
Willie was my great aunt. I remember her last visit to Coffeyville and what a spry 90 some year young she was! She was visiting my parents so I and my family went to see her before she headed home. We will miss her letters and hand made cards. A great lady and a great life! --Richard And Nancy Harvey
---