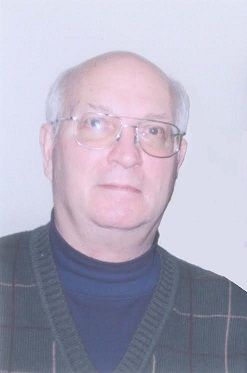 Art was born on January 27, 1945 in Seattle, Washington and died suddenly on July 23, 2014 in Covington, Washington. He had just ordered coffee and was headed to a table to read the paper when he collapsed. Medics responded quickly but could not revive him.
Art was preceded in death by his parents, Sumner (Bill) Harrison Gourlay and Virginia Pickering Gourlay, his wife Chantal M. Gourlay and stepson, Patrick David Baker. He is survived by stepson William Frederick Baker, residing in France, and sister Elizabeth Gourlay Lang (spouse Louise Petrasek), Seattle. Also surviving are nephews Dan Spreine, Scott Raymond Lang (Mary) and Peter I.C. Lang (Rowan), niece Katherine (Karin) Elizabeth Lang (David Walker), grandniece Keelin Elizabeth Lang (Acey Johnson) and grandnephew Holden Ray Lang.
Art and Chantal loved to go fishing and mushroom hunting in those times when her several cancers went into remission and her mental illness allowed some respite.  After her death in 2004 Art gradually recovered from the stress through the support of new friends in grief support groups. The Griefworks program he attended gave him language for his emotions, as did the bereavement program from Providence Hospice. A sentence he began out of nowhere to his sister, Liz, one day while they were waiting in line for hotdogs at the Seattle Homeshow, "Speaking of feelings…" told her that he was benefitting from the programs.
Since retiring in 2010 Art was a very active volunteer at St. Vincent de Paul in Auburn. Through his friend Joe, with whom he had worked at Associated Grocers, he was introduced to the possibility of using his many talents for the good of others. He spent many hours building useable spaces, delivering food baskets, sharing his delicious special recipes with staff and volunteers. Almost anything needing doing Art was able to help with.   
Art was a self-taught horticulturist, having more knowledge of plants and growing things than some professionals. From a lovely magnolia tree in his front yard he picked huge blossoms as gifts for friends. He had a playful spirit that expressed itself in little ways such as when he would toss apples from his tree   over the fence so the local deer would follow them to the neighbor's yard.
Services: St. Vincent de Paul is sponsoring a mass at Holy Family Catholic Church in Auburn, Wednesday, August 13, 2014, 5:30 p.m.
Welcome Table Christian Church is hosting a Celebration of Life at Mt. Baker Park Presbyterian Church on Saturday, August 16, 11:00 a.m.  A light lunch will follow the service. The address is 3201 Hunter Boulevard South, Seattle, Washington. (206) 725-5067.
In lieu of flowers please make a donation to the charity of your choice.
---
Comments
Art will be missed. Everyone at Fred Meyer enjoyed his Magnolia flowers that he would always bring in during the summer. It wont be quit the same without him. Always like having small talk with him in between serving my customers at Tully's.He would share with me a funny cartoon out of the newspaper drinking his coffee. God bless, now your home with the Lord. Thank you for the memories Art. - Tammy Cotterell
---
Nancy Brown
I had the pleasure of meeting Art over 10 years ago at a grief support group. As a result Mary and I had dinner with him once a month since then. Two others were part of the original group. We enjoyed his keen sense of wit, his horticulture and French baking stories as well as his jokes. We had the pleasure of tasting his French pastry the last time we saw him in June. He was dedicated to his volunteer work. We will miss him greatly.
---
Art was married to my husband's step mother, Chantal. Randy and brother Dennis were able to visit the Gourlays once, coming from Ohio, to meet their step brothers, William and Patrick. The Family was very hospitable and it was very good to make this acquaintance. I was unaware Art and I shared the horticultural passion. I loved the story of the apples/deer - very funny. Well, I'm very sorry, to Art's family, for the loss. Prayers and condolences. Warm Regards, Vicki
---