James Thomas O'Brien Jr.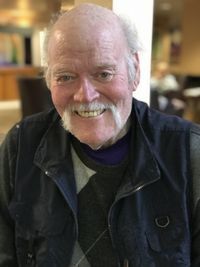 James Thomas O'Brien Jr., born October 10th, 1946, passed away on the night of September 6th, 2023. Jim, a native of Seattle Washington, is survived by his wife of 51 years, Donna O'Brien, his son and daughter in-law, Garth and Kristi, their children Maddie and Cade, his daughter and son in-law Megan and Ben, their children Tommy and Brooke, his two sisters, Mary Beth and Patty, brother in-law John as well as a large group of cousins, nephews, and nieces. He is predeceased by his brother in-law, Don.
Jim attended St. Martin's Catholic High School in Olympia, followed by the University of Washington where he proudly graduated with a Psychology Bachelor's degree in 1974. After college, Jim began his lifelong career in the elevator and escalator industry, joining Montgomery; now KONE. Over his 40+ year long career, Jim received many accolades, and excelled in his craft. He was a proud union worker with the International Union of Elevator Constructors and was so passionate about his work that he returned for another two years after his first retirement.
Jim enjoyed golfing, attending Husky football games, tinkering in his garage and yard, and mostly, he enjoyed attending as many events as possible for his grandkids. In addition, Jim was an avid walker and enjoyed the outdoors.
Jim was a devoted husband, father, grandfather, and brother, and he was passionate about his beliefs and life. He was a phenomenal wordsmith and storyteller. He was a force and will be greatly missed by many. 
A funeral service for Jim will be held on Friday, October 6th at 11 AM at St. John Vianney in Kirkland: 12600 NE 84th Ave, 98034. A reception will follow, and both are open to friends and family.
In lieu of flowers, the family asks that you please make donations to either the Alzheimer's Association or The Myositis Association.
---
Comments
I had the honor of meeting Jim only a time or two, but am lucky enough to call his daughter a dear friend. He raised one heck of a human being in her, and for that I am so so grateful!

Anna
---
He was a Dear Brother! He loved being an Uncle....and was terrific at it!!!! His Nieces and Nephews
Adored Him. He always made time for Them. Always wanted to know what was going on in Their
Lives! If there was joyous laughter....He was in the middle of it! And His smile!!! It was always
There....just waiting to pop out! As was His Inner Leprechaun!! He was 100% American Irish!!
And relished in it! Always full of stories, jokes and tales! His Greatness was His innate ability
To Share... His Great Presence will ever be missed!

Jimmy, please keep watch at the Pearly Gates...if Ye see Me outside of them...Grab Don and
Pull me through! The Darling Blessed Mother and St. Patrick will cover for You! They so love You!

Mary Beth
---