Sylvia Muriel Davids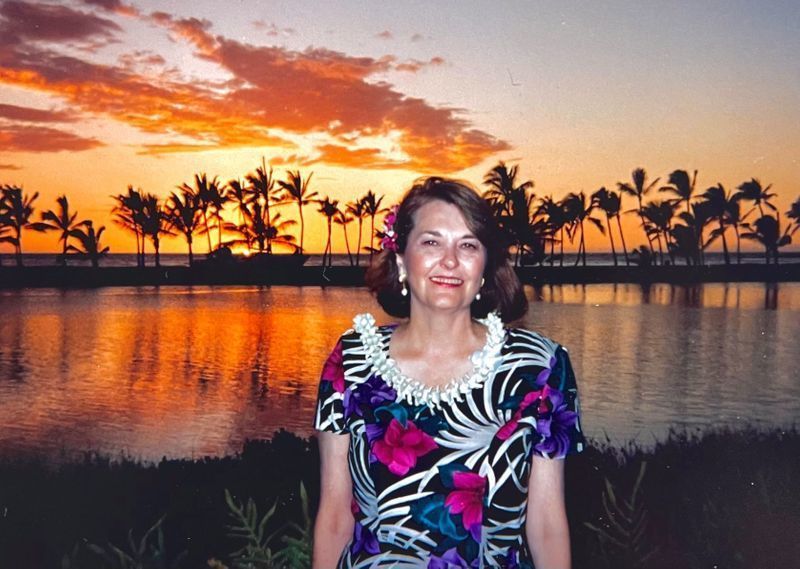 Sylvia Muriel Davids was born January 7, 1935, in Bagley, Minnesota.  Her family moved to Seattle when she was still a child, as her father got an engineering job at Boeing.
Sylvia graduated from Roosevelt High School and received a teaching degree from the University of Washington.  She taught elementary school for over 30 years – mostly second grade, which was her favorite.  She did take a short break when her two children were born (Suzy and Cintra) but then returned to her career and spent many more years teaching.
Since work and family took a great deal of time, Sylvia didn't get the master's degree she wanted.  When Cintra was attending the University of Washington, Sylvia decided to go back to school and received her master's degree in Education, while still teaching full time.  She graduated with honors, and it was an achievement she was very proud of.  Sylvia eventually ended up teaching on Vashon Island and retired from there to care for her one and only grandson, Alex.
There are so many wonderful memories of Sylvia.  Here are just a few.
Sylvia wanted to make sure her daughters were well-rounded, so they had piano, tap, ballet, ice skating, sewing and horseback riding lessons.  She was the hauler of all the kids and animals were always drawn to her.  We called her the mother of all animals (except rats!).  Cintra's Camp Fire troop called her Mrs. Beautiful.  She had the wonderful 60's bouffant hairdo and went to Fo Fu hair salon every Saturday for a shampoo set.  She always remained quite stylish, and she definitely influenced Cintra's love for fashion.
Sylvia had a passion for travel as well.  Cintra and Sylvia traveled together to Sweden, Norway, Hong Kong, Guangzhou, London, Paris, Brussels, Amsterdam, Antwerp; drove from Lands' End, England to Edinburgh, Scotland, went on a Danube River Cruise, visited Hawaii several times as well as, Disneyland, Maine, Florida, and Las Vegas.  Cintra has great memories of seeing Bette Midler with Sylvia in Las Vegas and also Mama Mia.  Sylvia even got up and danced with Cintra at the end!  She also traveled with friends to Italy and took a cruise through the Panama Canal.
The last trip Cintra and Sylvia went on was to London.  Cintra knew this would be Sylvia's last trip, so she made the focus on Sylvia, and they did everything she loved.  They had high tea at the Ritz, saw the play Charlie and the Chocolate Factory, went shopping and spent a day at the British Museum.  It was a fantastic trip and Sylvia talked about it for a long time afterwards.
Sylvia also loved going to the theater and movies. Every year Cintra would get tickets for the latest musical, and they went as a family. 
Favorite song – You'll Never Find Another Love Like Mine, by Lou Rawls
Favorite color – blue
Favorite food – ice cream!
If you were to describe Sylvia, I would say kind, loving, dedicated to family, sometimes a little stubborn but always provided unconditional love.  After Suzy died in 2010 from lung cancer, Sylvia stepped in and was "mother" to Suzy's husband, Gregg.  She provided support for him as well as unconditional love.  They would take walks together, go see movies and go out to dinner.  When Sylvia had difficulty driving, Gregg stepped in and helped out.
In 2017, Sylvia had a stroke and three emergency brain surgeries.  She ended up at Kline Galland nursing home where they provided wonderful care over these past four years.  Sylvia continued to remain active at the nursing home.  She played bingo, went to movies, theatrical productions and never missed the ice cream social.  She also did some painting (she was quite a good artist).  Every time Cintra or Gregg went to visit her, she was never in her room.  She was always out and about, doing something or socializing.
Sylvia passed away peacefully in her sleep on the morning of June 6th.  She was dearly loved by friends and family.  She was Cintra's best friend and confidant and will be truly missed.
In lieu of flowers, you can make a donation to the Vashon Island School district    
https://wa-vashon-lite.intouchreceipting.com/VISD_Donations  
or The American Cancer Society     https://donate3.cancer.org
If you really want to honor Sylvia's memory, have a hot fudge sundae, and watch an episode of Perry Mason.  She would love that.
---
Comments
---