Gary A. Schwab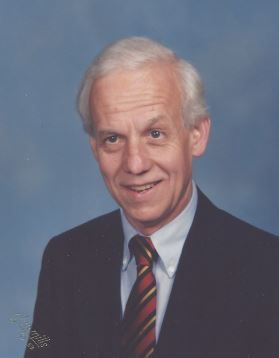 Gary A. Schwab, age 78, died of natural causes the morning of Sunday, May 22, 2016.  He was born October 21, 1937, in Pittsburgh, PA.  Gary resided at the Covenant Shores Retirement Community on Mercer Island, WA, with his wife, Judy, since 2014 when they moved from Issaquah, WA, having lived there for 23 years.  Prior to living in the Northwest, the Schwabs lived in Appleton, WI; Wilmington, DE; and Roslyn, NY.
Gary graduated from Muskingum College in New Concord, OH, then received his Master's Degree in History from the University of Wisconsin-Madison in 1963. He also began studies at Union Theological Seminary in New York City and received his Master of Divinity in 1964.  Gary's first call was to Roslyn Presbyterian Church in Roslyn, NY; he was there for six years.  His second call was to serve as co-pastor at West Presbyterian Church, an inner-city church in Wilmington, DE, for nine years.  His third call was to a college town, Appleton, WI, to become pastor at Memorial Presbyterian Church.  He served there for twelve years, then continued on his westward trek to serve the community of Newport Presbyterian Church in Bellevue, WA, for 11 years, retiring in 2002.  The Schwabs continued to worship at Newport Church after his retirement, with Gary serving as a pastor emeritus.
While attending graduate school in Madison, Gary met his wife of 53 years, Judy, at the Presbyterian Student Center, "Pres House".  They were married in Stevens Point, WI, where Judy grew up and where her brother and parents resided.
Gary enjoyed running, hiking, cycling, and volunteering his time to Habitat for Humanity by building houses and serving on the board.  After retiring, he was a life coach for men at Congregations for the Homeless on the Eastside where he assisted homeless men regain stability and employment.  Gary was an avid reader and belonged to several book clubs. He was a fan of jazz and attended Seattle Repertory Jazz (SRJO) concerts regularly. He also appreciated the Seattle Symphony and the many local theater perfomances offered in and around Seattle.  He and Judy enjoyed traveling to Europe.
Gary is survived by his wife, Judy, who resides on Mercer Island; his son, Gregory Schwab (San Jose, California); and daughter, Leslie Schwab (Missoula, Montana).  Gary has two surviving siblings: Jan Kluever (Las Vegas, NV) and Burt Schwab (Cleveland, OH).  He is also survived by numerous nieces and nephews. He was preceded in death by his mother and father, Mae (Wood) Schwab and L. Delmont Schwab (West Palm Beach, FL), and his brother, Ronald Schwab (West Palm Beach, FL). 
A memorial service will be held on June 11, 2016, 2 p.m., at Newport Presbyterian Church, 4010 120th Ave SE, Bellevue, WA, 98006. 
In lieu of flowers, donations may be given in Gary's name to:
    
        Newport Presbyterian Church
        4010 120th Ave SE
        Bellevue, WA 98006
        (425) 746-6111
 
        Habitat for Humanity - Seattle-King County
        560 Naches Ave. SW, Ste. 110
        Renton, WA 98057
        (or secure donations online: www.habitatskc.org)
 
        Heifer International
        855.9HUNGER (855-948-6437) or 1-800-422-1311
---
Comments
Judy, I am so sorry to hear of Gary's death through Dick Pryor. Bob died February so I can truly say I hope you are taking everything one day at a time. Sharing in widowhood is the last thing we wanted. Please know that you are in my prayers for comfort when adjusting to this great loss. Our family sends our sympathy to yours.
Gail Haldeman
---