Nancy McDonnell
November 6, 1940 - October 2, 2022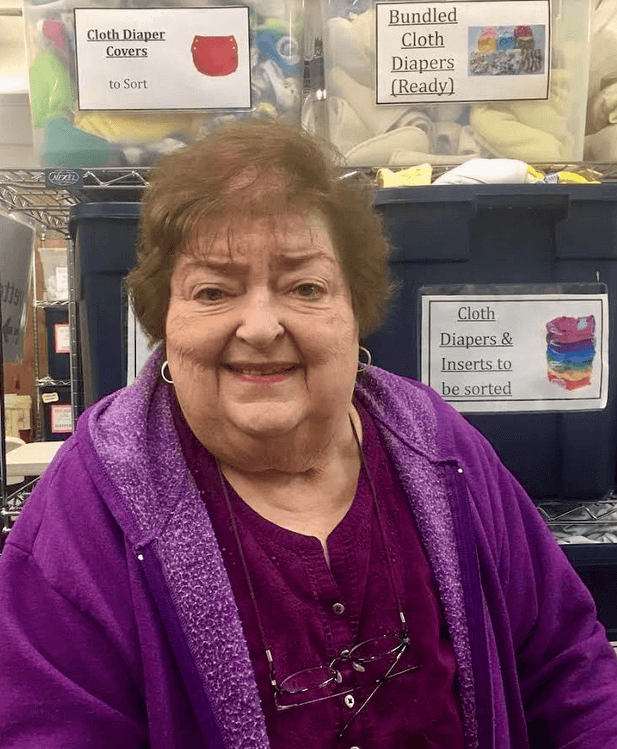 Nancy McDonnell passed away peacefully in her sleep at the age of 81 at her home in Seattle, WA on
October 2, 2022. She is survived by her 3 children, MaryEllen (Scott) Rehse, Tom (Heather) McDonnell, Patty McDonnell (Brian Flack), and was devoted to her beloved grandchildren Nathan, Emma, Dominic, Ian, Riley, Vincent,
and Cameron. Preceded in death by her brother Donald Sarin, she loved being Aunt Nancy to his
children, Suzanne, Charlie, Barry, Don, Lisabeth, Alessandra and Margaux and many grand nieces and
nephews.

Nancy was born and raised in Detroit, Michigan and attended Precious Blood Elementary School,
Immaculata High School, Mercy College, University of Detroit and Wayne State University completing a
Master's degree in education. She taught at Bishop Borgess High School, Cooley High School, and
Central High School in Detroit for 26 years. She immediately retired and moved to Seattle when her first
grandchild was born. Before long though, she was teaching again, this time middle school for several
more years at Holy Family Bilingual Catholic School.

In addition to her career in education, Nancy has always done volunteer work and led a life of service to
others. She was active in the peace and civil rights movements of the 60's and 70's along with other
families in the "Living Worship Community". They took their faith out of the church and into homes and
the streets by becoming politically active for social justice causes, such as fighting racial discrimination,
seeking rights for farm workers and an end to war. Known as "Mama Nancy" by many, she was a
legendary cook for the cause. As a teacher she took her students to volunteer at soup kitchens and food
distributions. In the 80's she volunteered at "Alternatives for Girls" providing opportunities for "at-
promise" children in low-income housing. In the 90's after moving to the suburbs, she spent most of her
time outside the classroom at the "Clothes Closet" of a local church, gathering and distributing clothing
and household items for people in need. When she came to Seattle, she cooked and delivered meals to
a local homeless shelter and sold Christmas cards at the alternative gift at Our Lady of Guadalupe for
"Noel House". Now known as "Grandma Nancy", she volunteered several days a week at "Westside
Baby", which provides essential items and basic needs, including diapers for babies and children.

A memorial service followed by a lunch reception will be held at Our Lady of Guadalupe in West Seattle
on Friday, November 11, 2022, at 11:00am. All are welcome.

Contributions in lieu of flowers are suggested to the following charities that Nancy most recently
supported: Westside Baby, https://westsidebaby.org/, Homeboy Industries,
https://homeboyindustries.org/, World Central Kitchen, https://wck.org/, and American Cancer Society,
https://www.cancer.org/.
---
Comments
I knew Nancy when we both were at Westside Baby. A lovely woman and volunteer. We would trade stories about our grandsons….about the same age.
She will be missed.
Dolores Kent
---
Oh, what a beautiful lady. Love and fun overflows with Grandma Nancy. Blessed to have known her.

Catherine Wilson
---
Mama Nancy was such a beautiful person with a huge loving giving heart!! She gave and gave and was always thinking of others. She helped me when I had my oldest daughter and always was thinking of us!
I will miss her and know she is looking down on EVERYONE with her beautiful wings.

Heidi Flack
---
Mama Nancy was once of the best people I ever had the joy to know. She was an example to me with her love of family, friends, students and all she met. Peace and Love.

Sue Wood
---
RIP Nancy McDonnell
BBHS Class of 1982
- BBHS
---
I met Nancy as her nurse. It was a pleasure to talk to her and you can quickly notice her sweetness and her kindness. Sending love to everyone she touched.

Irma Fananas
---
I volunteered with Nancy a number of times at WestSide Baby and really enjoyed getting to know her. She was so kind and funny, and always a teacher. In all that time, we never talked about our connection to Detroit though, where I also grew up! An opportunity lost, as i bet she had great stories about her life there. So sad to hear of her passing. Sending love to her family and friends.

Kristen Legg
---
Fifteen years ago I met Nancy McDonnell at WestSide Baby; we were then 4 Nancys! In spite of her health struggles, she was always thinking of others, keeping a positive attitude, and giving, giving all the time and in all the areas at her reach. Thank you Nancy for being who you were.

Nancy Wainstein
---
Nancy was a kind person. She always bought us homemade cake and treated us amazing, even giving us her recipe book. She was sweet and had a good heart. So sad to hear this news. You are missed Nancy.
Selam G
---