Keith A. Kelly, MD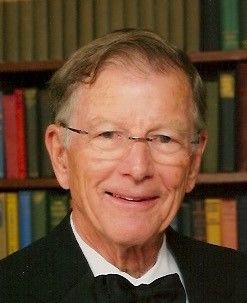 Keith A. Kelly, MD, Professor of Surgery Emeritus at Mayo College of Medicine, passed away in Seattle on July 25, 2017, surrounded by his family. 
Dr. Kelly was born on November 29, 1931 in Chicago, Illinois. He received his undergraduate degree from the University of Illinois, and his medical degree from the University of Chicago. He completed his surgical training at the University of Washington in 1965.  He was a captain in the U.S. Air Force (1958-60) serving in England as a medical officer. After completing a research fellowship at the University of Amsterdam in 1967, he advanced through the academic ranks at the Mayo Clinic to become Professor of Surgery, Mayo Medical School, in 1979. During his career at Mayo, he served as Chair of Surgery at Mayo Clinic Minnesota (1986-1993) and at Mayo Clinic Arizona (1993-1999). 
Dr. Kelly was also an accomplished scientist, studying gastrointestinal physiology, and used his basic science training to advance techniques in surgery.  He was a principal investigator and trained over 40 fellows in his research lab. He received the Mayo Foundation Distinguished Investigator Award in 1989 and the Distinguished Educator Award in 1997.
Dr. Kelly served as a Director of the American Board of Surgery from 1989-1995 and held many other national positions. His research was funded by the National Institute of Health from 1986 to 1995.  He received the Alumni Award for Distinguished Service from the University of Chicago (1992). Among international awards and recognitions, he was bestowed an honorary membership in the Association of Surgeons of Great Britain and Ireland (1981) and an honorary fellowship of The Royal College of Surgeons of Ireland (1997). He served on the editorial board of numerous surgical journals and was co-founder and editor of the Journal of Gastrointestinal Surgery.
Keith Kelly will be remembered for his skill and leadership as a clinician, and his integrity as a scientific investigator and mentor. He was a beloved husband and father, and was admired for his honesty and joie de vivre. He is survived by his wife, Ann W. Kelly, and four children--Erin Kelly, Heather Kelly-Hedrick, Rosemary Kelly, and Jason Kelly--nine grandchildren, and his brother Robert D. Kelly. 
A celebration of Keith Kelly's life is being planned in Seattle for September 2017. In memoriam, the family would appreciate donations to the Mayo Foundation, the University of Washington Harborview Fund for Greatest Need, or the University of Chicago Medical School.
Comments
---
Dear Kelly Family,
I enjoyed knowing Keith as the Grandpa to my niece and nephew. A great oyster schucker and wonderful story teller. Love to you all, Heidi Rust
---
Dear Ann &Kelly Family, Keith was a lovely gentleman, a good friend to us, and and a mentor to Bruce. We have spent many nice times with Keith and Ann. We send you our love in sympathy as you celebrate his life well lived. Vikki & Bruce Wolff
---
I worked as a CST in Surgery at St . Mary's Hospital Rochester Mn. I handed him his surgical instruments and worked as his circulating CST. He was such a joy to work with and support his patients. We had many laughs, and he had the most funny sayings. Truly honored to work with him. So sorry to Dr Kelly's family for his passing. I hold fond memories and great work days.
- Debi M. Hilmer
---
Dear Ann, Randa and I were so saddened by the news and we do send our condolences from Dubai, United Arab Emirates. We pray for his soul. I and all his students, residents, and colleagues could write volumes on his accomplishments, contributions, and most importantly what he meant for each and everyone of us. Dr. Kelly was a gentle soul, a capable surgeon, an intelligent and dedicated researcher, and an inspirational teacher. He once told me that if you are a great surgeon you are like a great conductor, when you are on stage people hear your music but the minute the concert is over, your music is no longer heard. But if you are a surgeon teacher, you are like a composer, long after you are gone, your music is still played. We miss Dr. Kelly. We miss his operating room. We miss his rounds on the ward. We miss his one and one conversation. We miss his inspirational stories. We miss his loving demeanor and care.We miss picking his olive trees in Arizona. So to you Dr. Kelly we are all very grateful for shaping the careers and lives of so many of us. Your legacy endures, your music is heard in all corners of the world. May you rest in peace. Maher and Randa Abbas
---
I had the privilege of working with Dr. Kelly in the operating room for many years.He was a excellent teacher.He was truly a gentleman,very kind and supportive to everyone.My heartfelt sympathy to his entire family.I feel honored to have known him. Kathy Polikowsky
---
Dear Ann and family......When I learned of Keith's passing. I immediately thought of the kind, thoughtful, patient man who I met and worked with from 1981-83 in Rochester. He was quiet and humble, was a great listener, and was remarkably decisive. What I will remember most, however, was the kindness that he and Ann extended to all of us fellows and our families, with countless dinners and fun at their home outside Rochester.....our children, now grown, have always remembered Ann and Keith as the parents of Juanita, the macaw! In 1981, to celebrate Keith's 50th birthday, all of us fellows had family portraits done by Larry Crooks Photography, and presented them to Ann and Keith in gratitude and celebration. We still have a print of that photo hanging in our home to remind us of Rochester and the Kelly family (and of our young selves back then!). I smile every time I see that photograph. Keith's contribution to surgery was immense, but his example to us of the value of the love of family and friends will never be forgotten. God Bless you, Keith, and thank you......Brian and Cathy Taylor
---
Sad to hear this news in Oct. 2017
Dr. K. Kelly operated on me in Scottsdale in Nov. 1993 and I will remember his display of personal kindness and concern after my recovery.
Many other doctors in the Phoenix area have spoken highly of his skills.
regards from New Delhi!
S. Misra
---
Dr. Kelly saved my life in 1977 at Mayo Rochester. I was blessed to find him again in 2000 when he kindly offered to assist my surgeon at Mayo Scottsdale. He's was an amazing surgeon and had the warmest bedside manner ever. I will forever be grateful for him. Sending my very late condolences to his family and colleagues.
- C. Shanks
---
Dr. Kelly was a mentor, and one of the primary reasons I went into surgery. He was a gentleman amongst giants and respected for being a person with integrity. It was an honor to know him, and be mentored by him!
Always grateful,
Jacob DeLaRosa, MD
---