Julian Christopher Leuba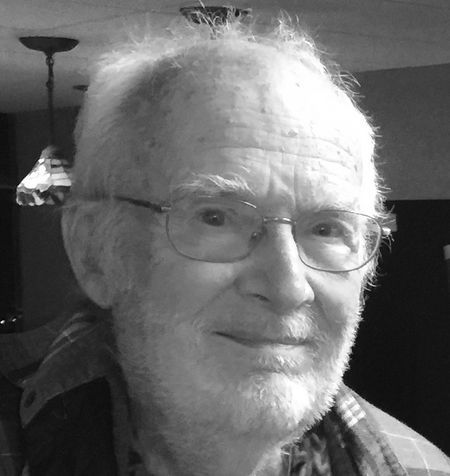 September 28, 1929—December 31, 2019
Chris Leuba, 90, former music faculty of horn at University of Washington and Western Washington University, passed away peacefully on December 31, 2019. He had lately been a three year resident of the Norse Home, after moving from his home in the Seattle neighborhood of View Ridge where he had resided for many decades.
An icon in the world of horn players, Chris held several leading orchestral positions, including principal horn of the Chicago Symphony Orchestra, the Minneapolis Symphony (now Minnesota Orchestra), Philharmonia Hungarica, the Aspen Festival, and for 23 years, principal horn of Portland Opera in Portland, Oregon. He was also a longtime member of the Soni Ventorum woodwind quintet, artists-in-residence at UW.
Chris was born in Pittsburgh, PA, son of Walter Leuba and Mildred Wallach. He lost his mother at age three and was raised for several years by paternal aunts in California. After returning with his father to Pittsburgh, he lived with a succession of friends, relatives and at a children's home, until his father married Martha Dryburgh in 1936. Chris attended Allegheny High School, where he was editor of the school newspaper, and joined the Pittsburgh Symphony on Fourth horn at the age of nineteen. After a summer at the prestigious Tanglewood Music Festival, he served two terms in the United States Army (West Point and the English Midlands). While in England, he studied with Aubrey Brain, father of the legendary horn virtuoso Dennis Brain. 
Chris succeeded his teacher, Philip Farkas, in the principal horn chair of the Chicago Symphony Orchestra, playing two years which included recording under conductor Fritz Reiner. Shortly thereafter he joined the Minneapolis Symphony as principal horn under Antal Dorati, where he can still be heard on many of that orchestra's Mercury Living Presence recordings, prized by audiophiles. His stories of that time are frequently hair-raising, and undoubtedly contributed to his stern and uncompromising standards as a teacher. A true intellectual, Chris contributed to horn pedagogy with his landmark A Study of Musical Intonation and several other books including Rules of the Game, a primer on unspoken musical concepts. 
Chris was a regular presence at annual conferences of The International Horn Society, and documented his solo work in several LP records. He can be heard on YouTube on his recordings The Lyric Horn, and Horn Quartets: An Omnibus, featuring members of the Chicago Symphony Orchestra. Another legacy is the Philharmonia Hungarica's reissued recording of the complete Haydn Symphonies under Decca, where Chris was called upon to perform stratospherically high horn writing considered unplayable by some. He occasionally ventured into popular music, and appeared with Sarah Vaughn, Stan Kenton, Quincy Jones, Andy Williams and the Bill Russo big band. Other work in Seattle included fourteen seasons of the complete Wagner Ring cycle with Seattle Opera.
Chris's many students include two principal horns of the Boston Symphony and St. Louis Symphony and section members from the Philiadelphia Orchestra, Ensemble Intercontemporain in Paris, Hong Kong Philharmonic, Oregon Symphony, Pacific Northwest Ballet Orchestra and countless others. Chris disclosed up front to all his students he was not a "hand-holding" type of teacher, but would hold them to the highest possible standards, as he put it to one of them, "when the horn is on your face it's 100% business." His rigorous regimen at UW included daily repertoire classes, solo classes, and horn ensemble. In later years, many brass players sought his guidance, and he was recognized as a  "guru" of brass musicianship, a unique and inimitable artist of the French horn, and a questing, lifelong student of life. Chris is survived by Leuba family cousin, and remembered with love and devotion by his circle of many friends and students.
---
Comments
I remember Christopher Leuba from my time as a music student at Western Washington University in the early 80s. Though I'm not a horn player, I had many horn playing friends there who had lessons with him, an adjunct to the WWU music department. He was remarkable because he was not an aloof older professor of music - he came to our parties and got to know us, and thereby became one of us. He had no idea who I was, some young clarinet player, but his gregarious manner towards the student body made an impression I have not forgotten.
    
Ned Gerhart
---
Chris suffered my attempts at horn when I was a youth. I never really amounted to anything as a hornist and likely cracked the plaster of the walls in his (messy) office, but I retain the cherished memory of studying with him and greater appreciation for the literature.
Jeffrey Fong, PhD
---
My memories of Chris Leuba are from the 70s. I'm not a horn player but learned a lot from him. I remember the clarity with which he could explain musical concepts. My teacher (Clyde Jussila) and Chris shared an office at one time. I can remember waiting for my lesson and hearing this meticulous explanation and then Chris Leuba would appear looking as though he had slept in his clothes. It certainly went a long way to dispelling an idea of stuffiness and reinforced the idea that substance was far important than style.
Frank Kenny
---
I remember this quote attributed to Chris by another of his array of students. I often quote it anyway: To play the horn you only need to know 2 things: how to start a note and how to get to the next note.
PJ Douglas
---