Margaret Casey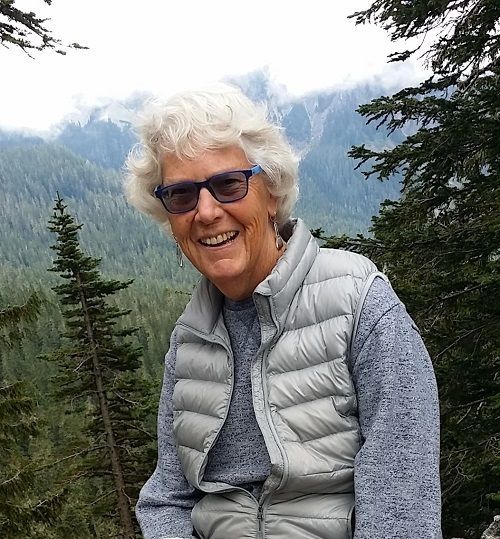 October 30, 1938 - September 19, 2021
Margaret Casey passed away from Vasculitis, an autoimmune disease on September 19, 2021.  She was born in Parshall, North Dakota in 1938, at her family home.  Her parents Matthew and Margaret Casey raised a family of 4 children who were all proud of their Irish heritage.  Her dad was a farmer, and her mother a country schoolteacher in a one-room schoolhouse. 
She is survived by siblings Patricia Buckmaster of Spokane and Michael Casey of Portland, OR., and several nieces and nephews including Margaret Smith of Spokane and grand-niece Megan Smith of San Francisco.  Her brother Dominic preceded her in death at the age of 26. 
Margaret graduated from Holy Names high school in Spokane, Washington and then entered the Sisters of St. Joseph of Newark order of nuns, taking the name of Sister Rosalind.  She completed her college education at Seattle University.  She spent many years as a Catholic school teacher, including several as principal at Saint Monica in Mercer Island and Sacred Heart in Bellevue.  Passionate about social justice and addressing the needs of those in poverty, Margaret next moved to working for the Washington State Catholic Conference as a lobbyist in 1976.  Margaret left the convent in 1983.  She spent over twenty years in advocacy on poverty issues, becoming a prominent expert on social policy and always fighting to make Washington a more equitable place for all.  She was widely respected for the strength of her vision and commitment. 
In 1999, Margaret advanced to a third career, working as a Planning and Development Specialist for the Seattle Aging and Disability Services division of the Seattle Human Services Department.  She specialized in identifying system changes to bring benefit to older adults in Seattle-King County, with special emphasis on transportation and housing.  Margaret's background in education and public policy was ideal for developing new programs and policy approaches for older adults, and she continued to be an avid advocate.  She was generous in sharing her knowledge and insights and she was loved by her colleagues for her expressive joy.
Margaret always found time to savor life on many levels.  She was a passionate dancer and spent many years in the company of ballroom dance partners and friends.  She loved to read, had a wide range of interests and she enjoyed traveling to learn first-hand about the history, art and literature of other cultures.
Always independent-minded, Margaret lived in her apartment in Seattle and was active in pursuing her interests and seeing friends up to the last month of her life.
A celebration of life gathering will be held at a future date.
Memorial contributions may be made to the Phil Kaplan Fund at the Tacoma Community House or the Food Bank @ St. Mary's. 
---
Comments
Margaret is a great and wonderful woman. I'm happy to have shared community with her. Wherever the great hereafter is she is and will be watching us all with love and curiosity. She is among us in memory and message.
- Sr Kathleen Pruitt csjp
---
I didn't know she was a dancer! I hope she will teach me all her moves when I finally meet her! Sending lots of love to those she loved and left behind.
- Samantha
---