Earl Joseph Spangler
September 14, 1928 – June 18, 2017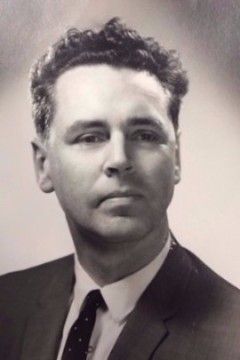 Our beloved husband, father, grandfather and great grandfather passed away peacefully at age 88 on Father's Day, June 18, 2017.  He died at Providence Mt. St. Vincent surrounded by his loving family and the caring staff that work there. Earl was born in Seattle, WA the only child of Earl and Marie Spangler. Because of his father's sales job, Earl's early life was spent between Seattle and California. He attended 19 different grade schools, including a Military Academy.
Earl discovered his love of basketball at Seattle Prep and became good friends with John, "Rocky" Moore. He also met Rocky's little sister Alice, seven years his junior who eventually became his future bride. Earl continued his basketball career at Seattle University where he starred and set many records from 1946-1950. After graduation, Earl attended St. Edward's Seminary for a few years until he decided the priesthood was not for him. He married Alice Moore on Jan. 23, 1954. Earl was drafted into the Army during the Korean War and fulfilled his role by playing basketball. He and Alice moved to Texas while he served in the army and their first child Mark, was born there.
#24 Seattle University Chieftain Center
When they came back to Seattle, they bought their first home in West Seattle. Earl began teaching English at Asa Mercer Jr. High School. After six more children, they grew out of their West Seattle rambler and settled at their Capitol Hill home on 16th E Aloha, where they had three more children. Earl's career path changed direction so he could support his growing family. He began a Life Insurance career that culminated in the establishment of Spangler Insurance. Earl and his family were long time parishioners of St. Joseph Parish. Earl was a lector and usher there. Earl coached CYO basketball, supported Holy Names Academy and Seattle Prep and was active in revitalizing the Capitol Hill Chamber of Commerce.
---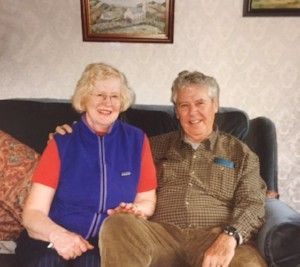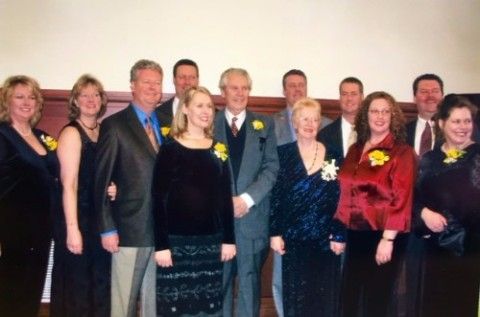 ---
Earl devoted his retirement years to the Society of St. Vincent De Paul where he served three terms as Reginal President of the Western Division. He and Alice also took up cross-country skiing and camping and he especially loved spending time with his children and grandchildren.

Earl is survived by his wife of 63 years, Alice; children, Mark Spangler, Mary (Dave) Abbott, Steve (Erlinda) Spangler, Sue (Dan) Laxdall, Joe (Zenaida) Spangler, Peggy, (Dave) Cagle, David Spangler, Tom, (Vallie) Spangler, Cathy, (Kurt) Cordova, Jenny (Barry) Clemons, 13 grandchildren and 2 great grandchildren.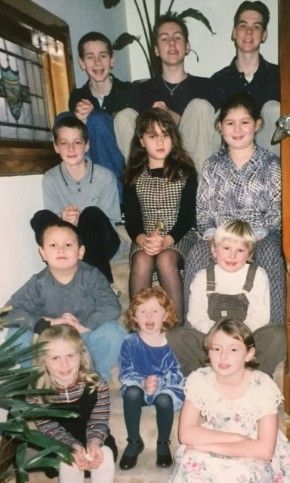 Earl's youngest grandkids, Rachel and Matt.

Great Grandchildren, Jalaya and Jacob
---
A Funeral Mass will be held July 11th, 2017 at 4:00 PM at St. Joseph Catholic Church, 732 18th Ave East, Seattle WA 98112.

Remembrances may be made to the Society of St. Vincent De Paul/Seattle King
5950 Fourth Ave S Seattle, WA 98108 or, www.svdpseattle.org
Earl's obituary was Published in The Seattle Times on July 2, 2017.

---
Comments
Mr. Spangler was a long-term substitute at Whitman Jr. High in 1968. It was my good fortune that my regular English teacher took an extended medical leave and Mr. Spangler filled in. We hit it off immediately. As captain of the basketball team, I felt an instant connection. In class, he was fun, witty and always in control. What I remember most was the annual teacher-student basketball game. Playing center, it was my grave misfortune to cover him. Even in his late 30s, he was awesome in the low post.
At breakfast this morning, I told a friend of three teachers I remember most. Even though I only knew him for four months, Mr. Spangler was one of them.
My life has been very rich as a professor, dean and president of a nonprofit organization. Mr. Spangler's faith, values and joy impacted me in ways he never knew. What a great man!
Alec Hill
---
Earl was a "big man" in my life, both literally and figuratively. As a kid going to watch him play basketball at SU with the O'Brien twins was really special. He played center and was a very good player. Watching my "cousin" Earl play college ball impressed me a lot. I thought I was an OK athlete so watching Earl play made me quite proud I was related to a guy with his talent and personality. And Alice was the perfect match for Earl; always calm, cool and collected. I remember his booming voice which always came across as being absolutely certain of whatever he said. I looked up to Earl with great respect and was always proud we were related. When my dad died our family asked Earl if he would be the person to lead the program we had designed; he accepted and did his usual high class job. We were all very appreciative. I read with great interest Alec Hill's comments as he is a friend of mine, a person I also have great respect for. So, I read Alec's comments with much interest and a bit surprised he knew Earl but not surprised he thought so much of him.
Bob Nuber
---
Hello, my name is Pam Berg Hart. I am a 71 year old woman who was lucky enough to have been a student at Asa Mercer Jr. High School while your husband, father and grandfather taught during the late 1950's. "Mr. Spangler" was pretty scary on that first day....he let us all know that it wasn't going to be an easy class, nor would the trouble makers get away with ANYTHING. He may have been the best teacher I ever had. By the end of the school year, I was absolutely in love with him and cried on the last day of ninth grade, when I had to say goodbye and go off to High School. I am so sorry for your loss, as I know it is a big one. He obviously had a wonderful family, and lived a remarkable life of love and service. My mother spent time at Providence a few years ago before we lost her, and I wonder now if he'd been there then. I would have loved to visit. I was unable to make it to the funeral mass, but please know that I honor him always.
Pam (Berg) Hart. Vashon Island, WA.
---
Thank you for these remembrance's of our father. He was a true blue man. He very much lived a full life and loved our mother , and all our family very much. Lots of great memories and examples of living a "giving" life on this earth. I witnessed more than a few times how caring and grateful he was. Always teaching by example. He was sometimes tough with his children, but he wanted us to be good stewards of our community. I can say that all of my siblings and I respected him immensely until the day he died. A great sense of humor, and a commanding speaker and natural leader and someone to look up to. Many times in my life, with all of my dealings in my personal and business life did I usually think, " what would Dad say, or do in any given situation " . That is what type of man this was. Never once did he think he was any better than any other human being. He taught by example, and more than once, he would tell me when he thought he learned from others and admitted he could be wrong or changed his opinion about any given thought after witnessing other people's hardships are life stories. Until we see each other again in the here after, love you Dad.
---