John E. Fecker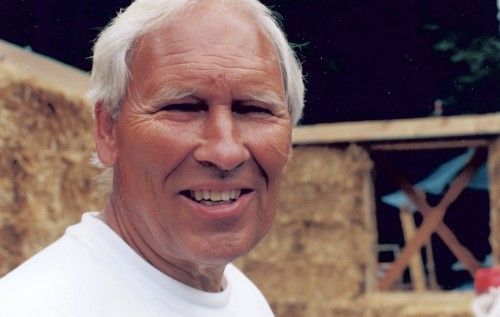 John E. Fecker, 85, known primarily as 'Jack Fecker', of Carnation, WA, made his Sacred Journey to the other side on Monday, March 6, 2017, after a sudden onset of acute pancreatitis which caused him to be in and out of hospitals for two months. His passing was peaceful, slipping away in sleep approximately 48 hours after he expressed to his wife that he needed to leave. He was surrounded by his immediate family up until 30 mins. before he passed.
Born in Minot, North Dakota, January 20, 1932, Jack was the only son of Laura and Ernest Fecker. He moved from Minot at age 18 to Seattle, WA, and while residing with his sister and her husband, Mary Ann and Elliott Paulson, he received his BS in Civil Engineering from Seattle University. After SU graduation, he was employed with Boeing for nearly 5 years, where he began to get a glimpse of his entrepreneurial bent while running the 'candy shop' from his desk drawers.
In the mid-1950's, Jack dove into his true calling ~ that of being an entrepreneur. His business credibility originates from nearly 60 years in the marketplace as profitable entrepreneur, CEO, business developer, published author and professional speaker. The Blue Banjo and Northwest territorial franchise of Farrell's Ice Cream Parlours (Bob Farrell, creator) are a few of his successful business ventures. Speaking to thousands of entrepreneurs, including radio/TV appearances, Jack has been considered a valued mentor by many. He has created more than 18 different successful business establishments, many of which were well known in the marketplace for many years. Bob Farrell called Jack 'truly one of the best concept idea men I have ever known!"
In 1992, he began creating painting companies, and has developed a reputation for being one of the most reputable painting companies in this region. His most recent company, Jack's Ever GREEN Painting Corp., created in 2008, continues to thrive under the watchful guidance of his business partners.
Although he loved business, Jack was most proud of his family life. He has been the cherished husband and soulmate of his Beloved Wife, Jane Bakken, for nearly 35 years, and proud father of their son, Jason Paul Fecker. He has been a loving father to his two older children, Lorrie Shamarin-Fecker, and David Fecker, both children from his previous marriage to Nancy Case. A proud grandfather, he has delighted in his grandchildren: Blayne Shamarin, son of Lorrie and Vadim Shamarin, and Jenna, Luke and Jonah Fecker, daughter and sons of his son, David Fecker. He is also survived by his nephew, Peter Paulson, and niece, Judy Dunsire, children of his deceased sister, Mary Ann Paulson.
A pillar in the Northwest community for more than 60 years, Jack Fecker has been beloved by literally 1000's of friends and colleagues. Some of his treasured communities have included Bellevue and Seattle Unity Churches, Toastmasters clubs, Men's Group of Unity, several business organizations, professional speaking organizations and numerous inspirational inter-faith groups. Hundreds have considered Jack their mentor, inspirational guide and teacher, and thousands more have been blessed to call him their friend. And yet he never worried about accolades coming his way. His greatest Joy was to facilitate others in living their lives to the full in body, mind and spirit.
In addition to business, Jack delighted in the creative arts and was often singing, drumming, dancing, playing instruments from his 20's through to present day. For more than 35 years, Jane and he would host some of the most wonderful gatherings of music, drama and arts in their home. His beautiful tenor voice would ring out with deep love and timbre, and his most favorite song to perform was "Make Someone Happy", a song he lived throughout his life with great integrity and authenticity. And oh the jokes that he would love to tell ~ I know he will sneak behind many of you, and whisper a joke into your inner ear until he has you laughing again!
This earth has been a Kinder, Gentler, Brighter, Wiser, more Loving place for all of us who have been privileged to walk with him. Jack's physical presence, vitality and energy lighting up whatever room he walked into will be painfully missed. We know that his Soul Energy continues to live on, and all who love him will continue to honor his many gifts in our lives, truly the most powerful way of honoring his life.... and that will fill his heart with Joy the most.
A Celebration of Jack's life here on Planet Earth will be held on Saturday, March 25th, 2017. Specific details as to time and venue will be announced as soon as possible.
---
Comments
I want to acknowledge my respect and admiration for Jack as a friend and associate. He will be missed.
Michael Bogar
---
I remember Jack as a brilliant, loving, funny and wonderful man. Although it has been many years since we left the area, the fond memories of him and Jane remain just as vivid. The world is a brighter place because of him.
Rev. Dr. Pam Murray
---