Mary Margaret "Peggy" Platt
June 16, 1959 – April 2, 2018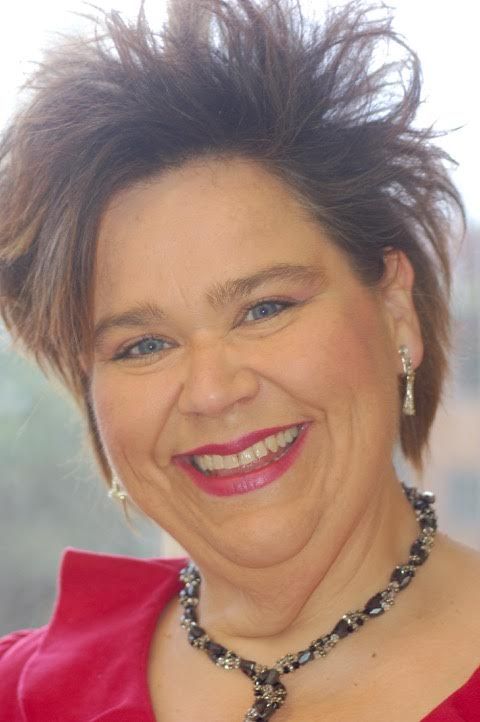 Seattle icon and veteran comedian Peggy Platt died on Monday, April 2nd, 2018, at the age of 58. Best known as half of the comedy duo Dos Fallopia (with Lisa Koch), and their annual iteration of "Ham for the Holidays," Platt's comedic timing regularly slayed audiences with characters such as Mama Euomi Spudd, Toby from The Sequim Gay Men's Chorus, and the Slam Poet, Vision.
Platt began entertaining local audiences as a teenager, touring with the One Reel Vaudeville Show, and over her 40+ year career, she graced numerous local stages including 5th Avenue, ACT, Empty Space, SCT, TAG, Theatre Off Jackson, Cabaret de Paris, and TheatreSports. She was also a long-time collaborator at the gay/lesbian Alice B. Theatre, co-scripting such hits as "The Holiday Survival Game Show" and "The Gay Deceivers." 
As a standup comic, she opened for Cyndi Lauper, Jay Leno, Jerry Seinfeld, Kathy Griffin and the Puppetry of Penis, dominating the local comedy scene throughout the '80s. She was selected as Seattle Weekly's Best Comic nine times and in 1985, she became the first and only woman to win the Seattle International Comedy Competition.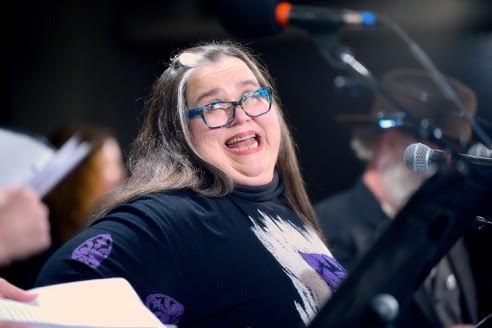 After her success with the comedy competition, she spent time in San Francisco, honing her skills alongside the Bay's best comic minds (who mourn her along with all her fans in Seattle). She was fiercely proud of her status as a Pacific Northwest native, having grown up on Cottage Lake outside of Woodinville, and after a year in the Bay, she chose Seattle as her lifelong home.
Often called a great collaborator, Peggy also wrote and performed numerous solo and personal performance pieces including "Fat-Girl Follies" at On The Boards, as a regular contributor to Sandbox Radio, and a personal memoir piece for the Solo Performances Festival at Theatre Off Jackson. It was in these more emotionally raw pieces where Peggy's vulnerability and depth of character really showed through.
Aside from her performing career, Peggy was an outspoken supporter of LGBTQ rights, Women's Rights, and other civil liberties causes, lending her emceeing talents to numerous benefits and fundraisers.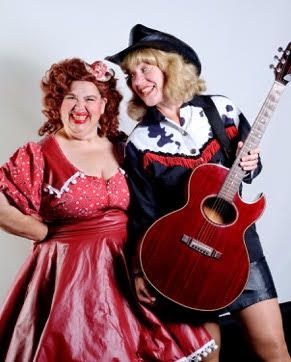 Her parents John and Laura Plattt predeceased her. She is survived by her partner of 12 years, Bill Delisi, and her brother Bill Platt and his family, as well as her chosen family including Lisa Koch, Michael Oaks and others too numerous to mention. She made everyone she spent time with feel like they were her best friend.
A memorial is planned for Monday, April 16th, 2018, at 7:30 p.m. at ACT Theatre in the Falls Theater.  In lieu of flowers or gifts, please make donations to Planned Parenthood (www.plannedparenthood.org). That would make Peg very happy.
---
Comments
I miss you terribly, my twin sister of a different cul-de-sac. Love you, Peg.
Lisa Koch
---
I met her a couple of times but remember her from way back when she taught the Sunday school class at the Presbyterian church my family attended in Woodinville. Very funny Lady.
    
L. S.
---