Steven A. Wilson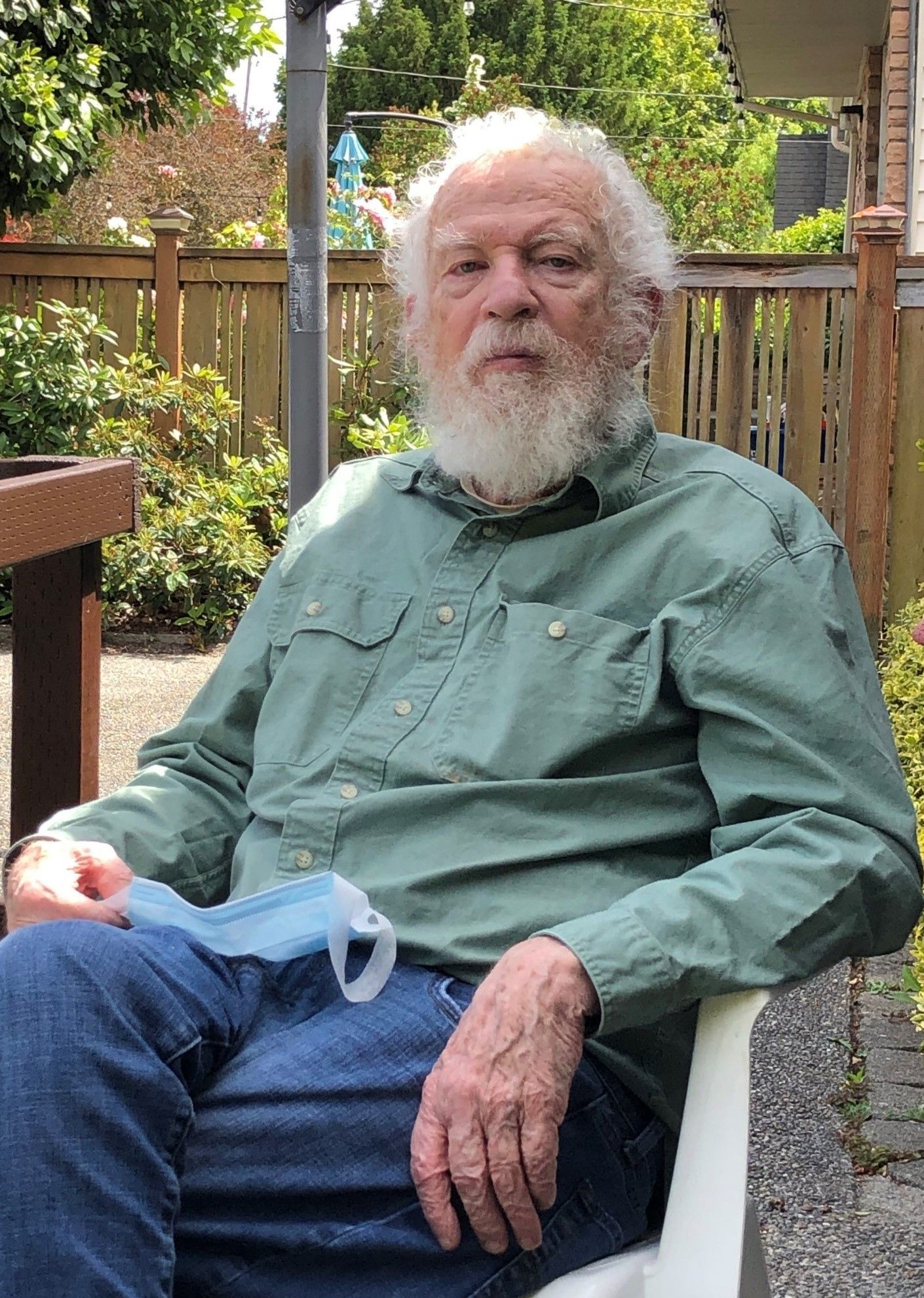 Steve was a fighter, and did not go gently into that good night.  Diagnosed with hydrocephalus dementia in 2017, he never admitted there was anything wrong.  Even after breaking his hip in 2018, he still claimed to walk as well as anyone, resisting use of cane or walker, making his last two years in care facilities quite challenging.  Steve passed away October 22, 2020 at Swedish hospital.  
On January 1, 1944, Steve was born in Minneapolis, MN to Harrison Wilson and Bernice Stevenson.  Growing up in the nearby suburb of Golden Valley, Steve was a boy scout who earned a merit badge raising rabbits and the rank of eagle scout.  From 1961-1965 Steve attended the University of Minnesota where he majored in geography and was in ROTC.  Upon graduation he enlisted in the US Navy, serving on the USS Kittyhawk.  Steve's service took place during the Vietnam war but the Kitty hawk never saw action.  Upon leaving the Navy, Steve attended Oregon State University in Corvallis Oregon. It was there he met his wife, Louise Kulzer.  Steve graduated with a Master's Degree in Resource Geography in 1969.  He and Louise married in July of that same year.  They left Oregon for more schooling, this time at the University of Kansas in Lawrence.   After leaving Kansas, Steve & Louise chose to return to the west coast, settling in Seattle, where they lived ever since.  While in Seattle, Steve worked in the area of real estate appraisal, mainly commercial property appraisal.  
After retiring, Steve went back to school at the University of Washington.  In 2011, Steve earned a Master's of Social Work degree.  To celebrate this achievement, Steve and Louise spent a month driving the Blue Ridge Parkway where Steve connected more fully with the bluegrass music he loved.  Steve also enjoyed hiking and birdwatching.  In later life he would memorize the Latin names of wetland plants to "exercise his brain."  He also had a long-term project of memorizing the Periodic Table of Elements.  
For many years Steve did volunteer work for Seattle Tilth, Hospice of Seattle and the Seattle Aids Support Group.  He joined the Society of Friends where he also volunteered his time, helping organize many annual meetings.
Steve and Louise raised three children:  Christopher, Alexander and Benjamin Wilson.  Steve is also survived by a sister, Mary Ellen Bennett who lives in Orono, MN.  The family will have a private ceremony in spring to remember Steve and scatter ashes at a favorite birding spot after the Covid pandemic is over.  

Louise's remembrances:
I remember going on birdwatching trips with Steve, and after the boys were born, we took them on camping trips.  Steve particularly liked going to the ocean.  When the kids were small, Steve would read them stories, especially Mr. Gumpy's Outing.  When they were in elementary school, Steve would wake them early on Saturday mornings by playing Copeland and Dvorak, turning the volume up very loud for selected passages.  He thought that was really funny.  
After the boys were grown, Steve and I took driving trips to the southwest, often visiting Utah in the fall after the "rush" of appraisals was done at the County.  Steve was interested in Anasazi rock art, and we visited many, many rock-art sites.  We usually stayed in campgrounds, enjoying the out-of-doors. After Steve finished his social work program at UW, we enjoyed a month driving the Blue Ridge Parkway in the Appalachian Mountains and also visiting New England, neither of us having been to those areas before.
Steve was a passionate democrat, and was able to vote early in the 2020 election.  At the hospital I read him the ballot choices.  He wanted to know if they were democrat, and cast his vote accordingly.  

Ben's remembrances:
My father was passionate about his volunteer work. He spent countless hours helping out at various organizations. He always found time to contribute to causes and organizations he believed in.  He was remembered by Patty Taylor-Richards, Hospice of Seattle, as "always willing to take a patient assignment and he cared for them with kindness and compassion. This attitude was also present in his interactions with staff and other volunteers.  It seemed at times that he spent as much time volunteering to help others as he did at his job before he retired. He saw the value in any act done to help others, and earnestly desired to help his community become a better place." This desire motivated him to take up social work upon his retirement.
My father was a music lover, and appreciated a wide variety of music. His music collection was quite extensive and consisted of a lot classical, blues, bluegrass, jazz, and Celtic. It was through his collection of records and CDs that I first learned about classical guitar music, specifically recordings by Julian Bream. It was his music collection that inspired me to learn both the classical guitar and bluegrass mandolin. This inspired me to pursue a BA and BM in music from the University and Washington.   The love of music I learned from my father has given me an avenue to connect with my roots as an Irish American, a way to understand the social and cultural histories that make up American as well as other countries, and even a route to explore and understand people and cultures from around the world.

Alex's remembrances:
I said goodbye to my Dad, who passed on after a long battle with dementia.  I'm not going to obsess about the flaws he had.  I'm going to remember the man who opened a savings account for me at the age of 8 out of his own cashbox.  I'm going to remember the man who woke his sons up on Saturday morning by playing the William Tell Overture as loud as the record player could blast it. I will choose to remember him as a devoted Quaker, a devoted pacifist, a devoted democrat, and union activist. Someone who drove 300 miles through a snowstorm to attend the yearly convention of the Society of Friends' Regional Political Action Committee Conference (and totaled his 20yr old VW wagon that he bought new off the lot). 
I will choose to remember him as the man who retired early and then went back to school at the age of 62 to follow his passion and earn a Master's degree in Social Work. 
And I will also remember him as someone who fought tooth and nail till the very end. Someone who questioned every pill he was asked to take, every doctor's order written, every procedure, every diagnosis. A man who even after suffering a stroke and gallbladder infection, still tore IV's from his arms. I will remember a man who fought like hell against the slightest ingress of even a suggestion as to the loss of his humanity. 
I will remember him as a fighter.  I loved him a great deal.
---
Comments
---