Ralph L. Dines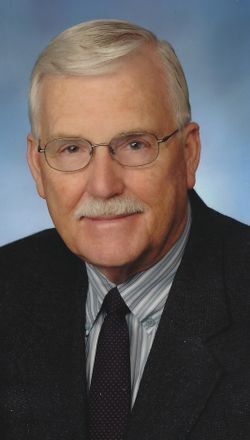 Ralph L. Dines, 87, died peacefully on October 18th, 2023, having enjoyed a wonderful, loving and successful life. Ralph was born in Seattle on October 14th, 1936, to parents Charles and Clara Dines, he was the youngest of three boys. Memorial to be held February 3, 2024 at Emerald Heights in Redmond WA, 1-3 PM.

Losing his parents at an early age, he spent his formative years in the greater Seattle area raised by his extended family of Grandparents, Uncles, Aunts and his older brothers Charlie and Bob. In Seattle, Ralph participated in sports - including football - at Roosevelt High School. Upon graduation in 1954, Ralph enrolled in the University of Washington. Starting with his days selling programs at Husky stadium, he remained a faithful and lifelong Husky fan.

Ralph joined Boeing in 1956 and following drafting school, enjoyed a successful 38-year career there, participating in Boeing's "Minute Man" Missile, SST, 767, Jetfoil and 777 programs. Following more than a decade of UW evening classes, Ralph ultimately graduated with degrees in business administration and history.

Ralph married Sandra K. Wellman in 1956, raising three children - Becky, Boyd, and Shannon - in the Bellevue area. Ralph later divorced and married Yvonne Reichert in 1980, his life partner for the next 32 years.

Ralph was active in Bellevue's Master Gardeners program, earning numerous awards and serving as a respected judge in local Dahlia shows.  He was particularly proud of his "Washington Pioneer" family history and the hard work of the Dines & Pederson families that helped shape the Seattle skyline and Olympia's Capitol Rotunda in the early 1900's.

His loving family will miss him perpetually, including, Daughters Becky and Shannon and her husband Scott, Son Boyd and his wife Karen, stepdaughters Karen and Heidi Larson; Grandchildren Aly Losk (Shawn), Russ Dines (Travis), Jordan Thomas, Will Thomas, Louis Visan and great grandson Jayden Losk. And, finally, Latka, his faithful canine companion.

If you were Ralph's friend, may the memory of his big fish tales or wacky stories give you comfort and a smile.
---
Comments
In the early 70's Ralph and I worked in Costs and Schedules in Renton. Once in awhile I would drive him home to his home in Bellevue and I met his young family. One day he said he was thinking of driving the kids to Disneyland for a vacation. The next day he came in and looked a little forlorn and I asked what was the matter. He said he had sat his three kids down and explained to them that it would be a long trip in the car and they all had to get along. They all smiled and said "No problem Dad". He then said that he decided to have a practice ride and loaded the kids in the backseat. Girl, boy, girl. Off they go. He said before they got to downtown Bellevue there was pandemonium in the back seat. "She's touching me". "He's sticking his elbows into me". "I can't breath". Ralph just said "It'll be a loooong trip".

Garry Crocker
---
We'll miss Ralph and his great sense of humor. He could always light up a room. God bless him and his family.
Karen and Hal
---
I have missed Ralph since he left the Master Gardener program. He was a great teacher and always looking for a way to encourage and praise others efforts. I have fond memories of my time with him.
Fred Wemer
---
I was also a Master Gardner with Ralph. He was always so willing to share his knowledge with everyone. He even made bread from his dahlia tubers.

Mary Osborne
---
I took over the dahlia beds at the Demogarden when Ralph retired. I learned lots from him and still manage the dahlia beds all these years later I will miss him

Colleen Williams
---
My husband Chris and I met Ralph only once when his son brought him to our house. The reason for the visit was that the original builders of our house were Ralph's Aunt and Uncle (I believe, although maybe they were his grandparents?) Anyway, Ralph had lived in the house for a time when he was a boy. He shared memories and photos of those early days with us. We've always been fascinated with the history of our house, and his visit that day was golden and much appreciated.

Our deepest condolences to his family for your loss!

Heidi Madden
---