Mary Eleanor Trimingham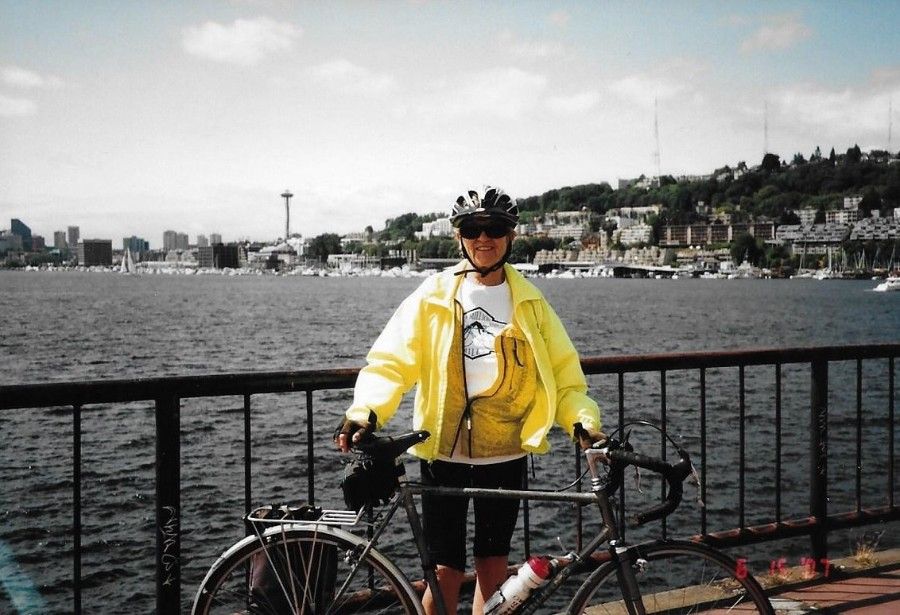 Mary was born in Escondido, California on December 13, 1928 and passed away unexpectedly after complications from knee surgery on January 15, 2017 in Seattle, Washington.
The daughter of two immigrants Edward (England) and Mary (Bohemia) Wright, Mary grew up in California and Washington State.  Her father had two careers - turkey farmer and race horse trainer, which gave Mary a childhood on the farm, as well as the excitement of visiting race tracks up and down the West coast. 
After high school, she worked as a model. This laid the foundation for her impeccable style and flair. She graduated from Woodbury Business College and was an active member of Etta Upsilon Gamma sorority.   In addition to modeling, she held secretary and sales jobs during her younger years.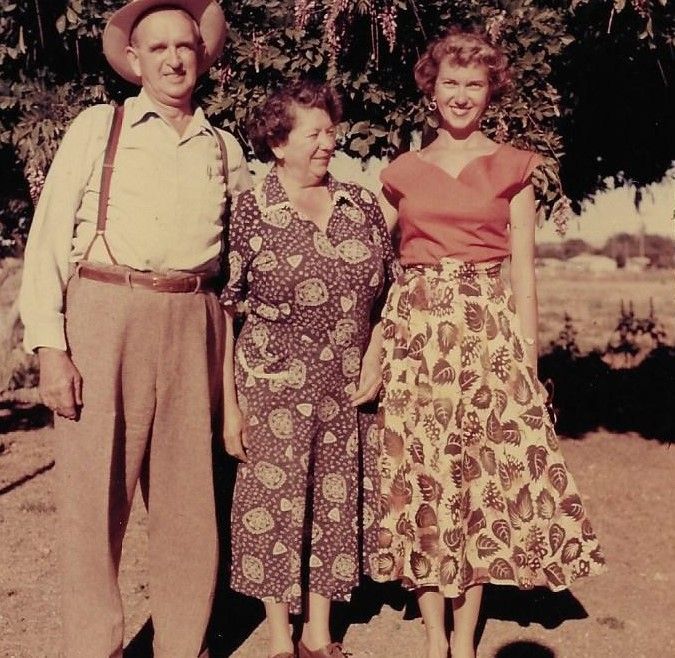 Mary married Bill Trimingham in 1952 and had 4 children, which kept her very busy. She could have been on any TV family program that aired in the 1960's…she made matching outfits for all the kids, cooked all the meals and attended PTA and school events. Family vacations were usually educational, such as exploring the old Spanish missions in CA or reading historical markers anywhere we went.
  
Mary was a vibrant wife, mother and grandmother, known for her positive attitude and great sense of humor.  Always active throughout her life, she was an avid bike rider and gardener. After the kids left the house and through age 87, she traveled overseas and across the United States with many cycling clubs and friends. A person of many interests, she always had a vegetable garden and loved to play her ukulele. Camping, traveling, beach combing and feeding the ducks were some of her favorite activities.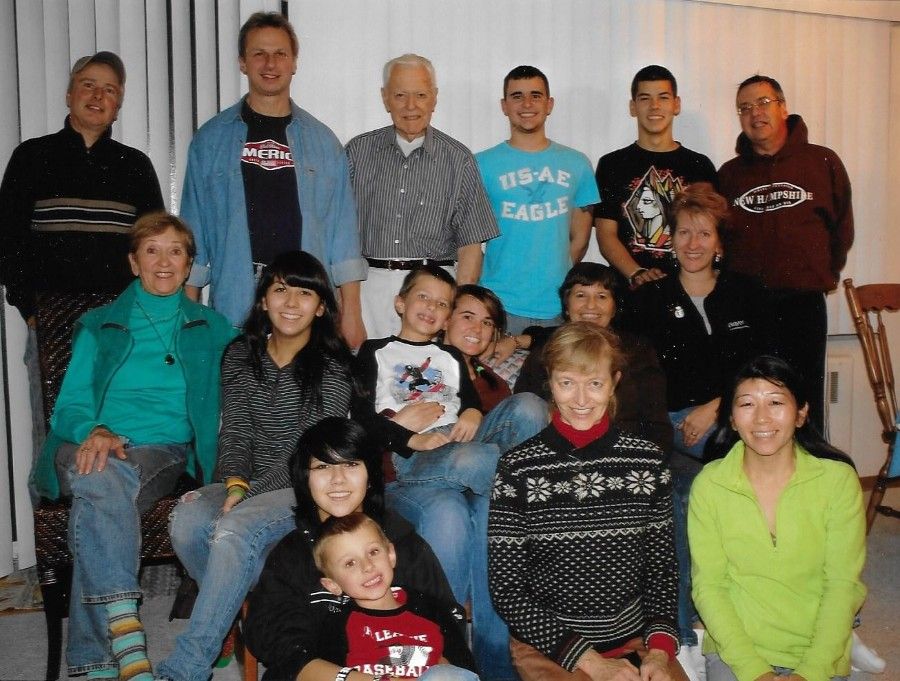 Mary never met a stranger; she loved life and loved to talk to anyone who would listen. She could make anyone smile with her charm and wit.
She is preceded in death by her parents, sister Mildred Martin and ex-husband William Trimingham.  She is survived by her children, Terry Trimingham, Tom Trimingham, Patty Trimingham and Jill Trimingham-Govednik and grandchildren Kelli and Matt Crisp, Cathy, Reggie and Christina Trimingham and Josef and James Govednik.
Mary's love of gardening, reading, theater, music, travel, and nature all live on in her children and grandchildren.  We love and miss you Mom!
Remembrances may be made to the American Cancer Society.
---
Comments
To Mary's family, We are very sad to hear about our friend Mary's passing. We so enjoyed knowing her and bicycling with her on our many weeklong group rides and day rides around the Seattle area. Will miss seeing her and having lunch with her. There is no one that can take her place. She was so much fun to be around and talk to. We offer our sincere condolences.
Barbara and Jerry Barrett
---
to the children and grandkids of Mary. I knew Mary for many years thru bicycling. we were on many bike trips together as roommates. I just heard the news from one of her friends, Bob Campbell, also a cyclist. I'm in tears. I just talkt to her a few days ago asking her NOT to have a knee replacement. I begged her but she said she was tired of the pain. Love to all the family that I've heard about thru the years. I feel your grief.
jean monfort
---
Because of our many years of friendship with Mary through the Boeing Employees Bicycle Club, we know just how loving, positive, and fun She was. She rode so many Monday rides with us. We are heartbroken to lose her.
Bill & Jody Lemke
---
Mary was a good cycling friend and was loved by all who new her in the cycling community. I , Debbie Rennick rode with Mary on BEBC rides and multi day tours with NBTS. She was like some of the cyclists.....a stop and pick the stawberries kind of gal, which we in fact did on one tour that included Whidbey Island. She could keep secrets if we pulled pranks on some of the other cyclists. She rode our tours in E WA for years! One of the cyclists Dave Breuninger had a terrific crush on her! Who wouldn't! RIP dear Mary.
Debbie Rennick
---
I was very sadden and shocked to hear about Mary. She was such a positive friend to be with . I enjoyed many bike rides and birthday breakfasts with her. She will be missed. Sally Little
Sally Little
---
I was shocked and greatly saddened that dear Mary passed away. She and I were P-Patch garden plot neighbors at Pinehurst P-Patch. She was so active you would think she was at least 20 years younger. She brightened my day every time I would see her at the P-Patch. It never failed that she would be smiling and her positive energy was contagious. I miss her already.
Hilja Welsh
---
I am so very sad to hear of the passing of one of my favorite gardeners. I just saw Mary two weeks ago and she was telling he about getting ready for her knee surgery. I will miss Mary and her wit and her constant smile and laughter. Bless you my dear you taught me so much about gardening and you had quite the green thumb.
Sheryl & Doug Smith
---
Gardening at the Pinehurst P-patch will not be the same without Mary! I so looked forward to seeing her at the garden. Her positive attitude and hard work will be missed!
Bonnie Ashleman
---
Mary was one of my dearest friends and I just returned this evening (Jan. 25) from a Canadian Rockies sightseeing tour to learn of Mary's passing. During the tour I recalled several times how Mary, Mia Hovnanian and I once drove 17 hours non-stop from Seattle to Jasper a number of years ago and had some hilarious adventures tenting in the Rockies and at Waterton Lakes. I am so sad but will have many, many happy memories of Mary T., a real charmer of a bicycling friend if ever there was one!
Mary Karabaich
---
Mary was such a wonderful, positive, fun person! We are so sad to hear of her passing. We cycled with Mary on many trips and she always had something fun to say and just made people laugh. She used to sell or give away these cute little plastic bicycle pins. We still have ours and will always remember her cheerful laugh and fun spirit when wearing those little pins.
Bill Creel and Kathy Anderson
---
It breaks my heart that Meri is no longer here. She was always so positive and fun and didn't have a judgemental bone in her body. We spent 2 years together, going to Woodbury University and living in the sorority house. Those were good times. Life is shorter than we ever expect but sure wish she could have stuck around a little longer. Hope she had a smooth journey and maybe even rode her bike on the way.
Ardie Minnis
---
My sincere condolences to the family, Mary will be much missed. I met Mary in church whilst working on unsolved murders in Bermuda. She was kind enough to extend a friendly and welcoming hand and introduce me into her Sunday lunch group at the prestigious golf club. We corresponded briefly upon my return to the UK, and the letters were always charming and welcome, she will be much missed.
David Jenkinson
---