Michelle Lynnette Mack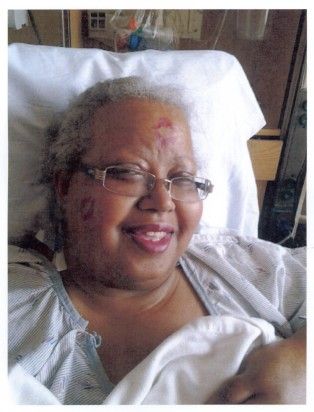 Went to sleep in death suddenly on Monday, September 26,2016 after a long battle with diabetes and other complications that lead to a total respiratory collapse that morning. Born in Pittsburg,CA, June 19,1951, where her dad was stationed at Camp Stoneman. During his military assignments she lived in Okinawa, Washington D.C., and Anchorage, Alaska.  She graduated from East Anchorage High School in 1970.  Michelle made the Seattle area her home from the mid 70's to the present, and until her health declined dramatically, trained and engaged in various aspects of care giving for the elderly and in foster care.  Michelle loved people!  Michelle loved her God Jehovah and loyally served him and helped others to the best of her abilities from 1971 to the present.  She was the second of four children in the Prle' and Mary Ann Mack family.  "Shellie" was preceded in death by her parents and infant niece and nephew.  Michelle leaves to cherish her memory her beloved sister Renee Annette Williams (Raymond) brothers, Gary Kevin Mack of Anchorage Alaska, William K. Mack (Jane) and three nephews, Taylor, Joseph, and Christian Mack of Bonney Lake, Washington, and many sorrowing relatives and many dear, dear friends.  Michelle appreciated all her dear friends and family who were her companions, helpers, care givers and support system throughout her years.  She would be happy that you came to lend your loving support.  Michelle Lynnette joins the many in Jehovah's memory who are awaiting the promise of a resurrection to life in God's promised Earthly Kingdom. Job 14:13-15, John 5: 28,29, Revelation 21:3,4.
---
Comments
Dear Cousins, The East Coast branch of the family sends our sincere condolences to you. Despite the years and the miles that separate us, we remember Michelle fondly. We will keep you in our prayers and encourage you to hold fast to your faith. Love, Leroy and Elaine, and of course mom, Betty
---
Shelly was a very special family friend for many decades. She was the only person my parents trusted to babysit my brother and I (sometimes while they were still at home). She was like part of the family, even getting spanked accidentally instead of me (thanks Shelly!) She was a very kind and loving person and we look forward to seeing her smiling face again soon in the Paradise soon to come.
Sosha Pifer (Carter)
---