Tjhoen Hiang Pouw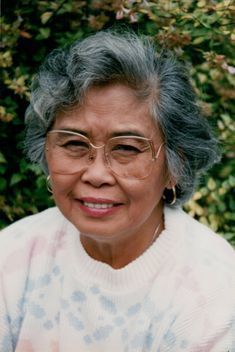 Tjhoen Hiang Pouw passed away peacefully in her sleep on Sunday, September 5th, 2021 at the age of 98.
Her long and vibrant life began when she was born in 1923 in Semarang, Indonesia. At the time this was a part of the Nederlands Indies, and it was only the first of many places and cultures that her full and blessed life would see.  From there, she would travel across much of Europe, to China, and finally to the United States.  Despite the vast and myriad differences in circumstances and privilege between each, she approached every part of her life with the characteristic vivacity, curiosity, humor, and inner strength that endeared her to her many friends worldwide.  Throughout these travels, she stood by her husband, our Father Tek Hie Pouw, with love and dedication.  To her children, grandchildren, and great grandchildren, she will always be remembered as the kind and loving Oma. She will be missed.
She was predeceased by her husband, Tek Hie Pouw, in 1983.  She is survived by three children. Her sons Tiong Oen (Sian Tie) of Indianapolis, Tiong Hian (Lee Yeena) of Olympia, and daughter Lian-tien (Tony Posch) of Renton.  She has seven grandchildren, Michael, Liana, Rosemary, Galen, Andrew, Matthew, and Christine, and two great grandchildren, Alexis and Jacqueline.
---
Comments
---