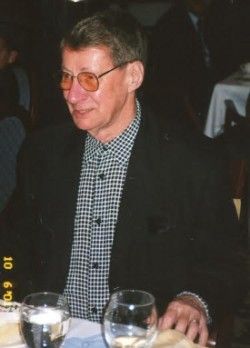 Howard Reynolds was born August 12, 1921 in Muskogee, Oklahoma. He graduated from Culver Stockton College in Canton, Missouri, serving as Student Body President his senior year. After graduation, he joined the Marine Corps to serve as an officer in WWII. He attended University of Washington for his graduate work and was President of Lambda Chi Fraternity. He married Sara Jeanne Conley in 1948, enjoying 67 years of marriage. Together they raised two daughters, Ann and Carol. They have four grandchildren and one great-grandchild.
 
Howard was a true Renaissance man. His hobbies included Japanese Flower arranging, interior decorating, fashion, stamp collecting, cooking, reading and traveling. He retired from the Bencoe Company after thirty years in business management. He and Jeanne belonged to Plymouth Church for sixty five years, sixty of which he sang in the choir. He also served as church moderator for two years.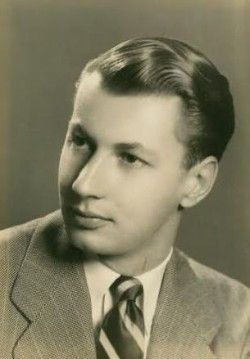 Howard will be remembered for his joke telling, quick wit, and warm spirit toward all.
 
The family would like to thank Evergreen Hospice and Merrill Gardens First Hill staff for their loving care during his illness.
 
A service of music in honor of Howard will be held at Plymouth Church, 1217 6th Avenue, Seattle, WA 98101 at 1 pm November 7. Music was a huge part of Howard's life. He was a volunteer aide for the Seattle Opera for many years, as well as season ticket holder to Seattle Opera and Seattle Symphony.
 
Remembrances may be made to Plymouth Church Music Program at the above address or www.evergreenhealthfoundation.com.  
---
Comments
I was so sad when I saw that Mr. Reynolds passed away. He was always so warm, kind and loving. I have so many fond memories of him starting from my Sunday School years at Plymouth Congregational Church where I attended w/Ann. Mr. Reynolds has touched my heart and I am very thankful that he was a part of my life. His memories will forever be remembered!
Barb Nakahara
---