Charles Henry Williams
11/22/1951 – 10/22/2017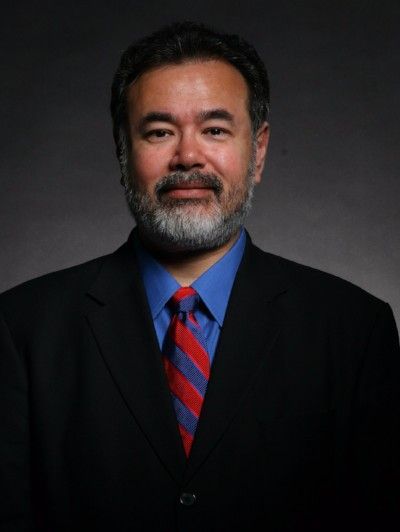 Charlie grew up in south Seattle, graduated from Franklin High School, attended the University of Chicago and then transferred to Evergreen State College to complete his undergraduate degree. He worked in the office of the Washington State Attorney General before getting his JD from the University of Puget Sound with a full scholarship.
He had a passion for justice and firmly believed in the rights of all for competent legal representation. His criminal defense practice, first in Thurston County and then in Seattle, embodied that belief. He was active in the Washington Association of Criminal Defensed Lawyers with multiple leadership roles including that of president from 2000-2001.  In 2007 he received the Daniel Bigelow Award from the Thurston County Bar Association, honored by his peers for his outstanding professional and community service.
He taught and published numerous articles about courtroom strategies. For ten years he coached the Franklin Mock Trial Program and was proud of their six state championships, three top-ten national awards and the national championship in 2000 during his tenure.
Charlie's intellect knew no bounds. His library is a testament to the breadth and depth of his interests, especially in philosophy, spirituality and mysticism. He read Gurdjieff, the Greeks and the Germans, and he studied Tibetan Buddhism. He spent nearly a decade studying with AH Amaas (Hamid Ali). Later he studied Theosophy with a focus on the work of Alice Bailey, finally coming to Anthroposophy and the works of Rudolf Steiner – whom he felt had the largest view of existence.
He died after a brief illness, of cancer.  
Charlie is survived by his wife, Cappy Thompson, step-daughter Kendra Palmen, mother Shizue, sister Mary and brothers John and Robert.   He is deeply loved and will be missed.
A funeral will be held Saturday, Nov 4 at 2pm
St Hugh Episcopal Church
280 E Wheelwright St, Allyn WA 98524
A reception honoring his life for those who knew and loved him will be held Sunday, Nov 5 from 2-6 pm
707 S Snoqualmie St #4A, Seattle WA 98108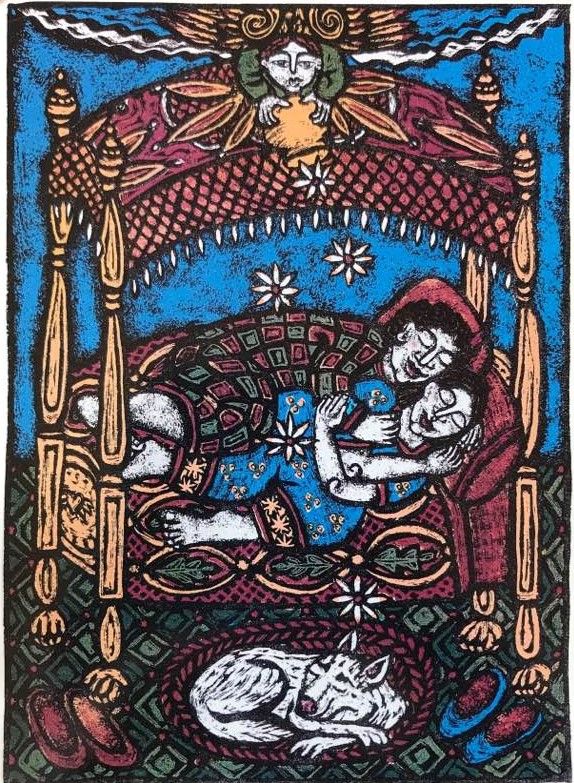 ---
Comments
This idea of not seeing Charlie anymore is so new I barely know what to say. I feel a little raw. Dick (Weiss) commented to me that he always felt that ting of physicality and closeness between Charlie and Cappy - not something necessarily felt emanating from all couples but anyone could feel that between these two.
Charlie was special, always looking so spiffy, and present. I loved him and will miss him, and do not like not being able to see him anymore. . .
- Lynn Di Nino
---
We miss you Charlie.
- Lisabeth Sterling
---
I will miss Charlie as a brother kinda guy, my friend for 50 years. What I remember most about him is that he was always very interested in others and in the world around him, he made that quite apparent! God bless you, Charles!
- Ken Hill
---
Dearest Cappy
I am so sad for you. He shall live on in our memory and hearts. The team living and love you both had for each other was a beautiful life for me to see. Such devotion is a gift to the world.
If ever you need anything or anyone to talk to, I am always around.
With respect
Jeanne
---
My dear Cappy, there are simply no words. I am very, very saddened by your enormous loss and have been where you are. Please know my love and thoughts are with you and Charlie. Holding you both in my heart. Love you. Josi
Josi Callan
---
Thank you Charlie for coming to the rescue when my husband was out of town.
May God Richly Bless You.
Daina Bennett
---
Cappy and Family,
I was so sorry to hear about Charlie's passing. My prayers go out to you .
Tony Volchok
---
I knew Charlie from a study group we were a part of. The stuff we studied was often difficult for me, and Charlie's brilliant mind and thoughtful words helped me to understand the material. I was always so grateful for his presence. Cappy, you are in my heart, my prayers and thoughts during this difficult time.
Carol Merrifield
---
Darling Cap, it was always so heartening to see you and Charlie at events, where he would try not to say the wrong kinds of things about art, but often did. You never cut him the least bit of slack and that was one of the ways the two of you loved each other. There was infinite room between you for both brilliance/success and forgiveness if somebody wasn't perfect. Both of you were perfect so often. Charlie handled my terrible Rick beautifully one time many years ago and I long to tell you exactly what he said because it was both kind and strong. I miss him right now and I love you like always.
Susan Christian
---
Hello Cappy
I am so very sorry for you and your family. I send prayers your way.
Dan Clayman
---
I'm without words. I still have his card on the back of which stated to say nothing if arrested and call him. Have had for 30 years I bet. My condolences to all his family and friends.
Dean Winner
---
Charlie's mind was capacious, his curiosity knew no bounds. He was a straight forward man, honest, hard working, and a good attorney. His unbounded enjoyment of the world, of sharing his thoughts, of teaching skills and ways of being, all will be missed. We are all blessed with his memory - and Cappy you are especially blessed with his life. You two shared the exploring mind, seeking out the best ways of being on the earth. His spirit will continue to embrace you, I think, because it was so ever-loving. I am so very sorry that he passed, and will miss his analytic discussions of how to approach - well, most everything.
Love, Michele
    
Michele Coad
---
You are so much in my thoughts...seeing the out-pouring of love for the both of you...puts hope in my heart that when we all experience this parting, love and hope and rich memories will survive.
Karen Lorene
---
Hey Cappy,
Thinking about you daily and hoping you are transitioning into your world without Charlie with help from your many friends and that spiritual sensibility you have. I have trouble thinking about the difference between actually being with you and Charlie and your artwork of "you" with a loved one/ lover. Always assumed the other man in your work was basically Charlie. The intelligent, sensitive, caring one who holds you in his arms or clasps your hands or helps you carry. It will take all of us a while to understand this new reality. So very sorry.
Richard and I send our love....come visit us in Ojai for a change of scenery??
See you in Seattle some time soon, Susan
Susan Stinsmuehlen-Amend
---
Cappy,
Our hearts and prayers go out to you as you grieve the loss of your beloved husband, Charlie. He will be missed by many, including us. He had a profound impact on our children, Noah, Ryan, and Annasara, as he coached them in mock trial.
We're sorry we will be away during his funeral and reception, but please know we will be holding you and your family close as you travel this most unwanted journey of grief and loss.
Barbara Guzzo & Paul Purcell
---
Charlie was a friend and one of the finest minds I have known. We shared a love of inquiry and I will miss him dearly. My heart goes out to you, Cappy – you are the great love of his life. My sincere condolences to you and your family and my thoughts and prayers are with you. Holding you in love, Terryll
    
Terryll Bailey
---
Dear Cappy,
In sharing your grief and your loving memories of Charlie this past week you've taught me something about living life and meeting death with open eyes. I think of Charlie's essence being liberated and still in the world around us, and still surrounding you, especially, with love.
Love,
Juliet
    
Juliet Shen
---
Dear Cappy, Sending my condolences to you for such a tremendous loss . Charlie was so kind a nd and respectable. We didn't know each other well tho not one meeting would go by that he didn't share a heartfelt greeting and inquiry. He was brilliant in so many ways and the world is a bit dimmer with his passing. Let his presence in the new place be as bright and love still there for you. In my prayers.
Pike Powers
---
Dear Cappy,
I am startled to hear of Charlie's passing (as you may be still). Blessings for him, and for you, and for your life together, and for your wide circle.
Blessings, blessings, blessings.
Peace, peace, peace.
As someone who warmed himself by your lights, thank-you. We each get older, and things happen.
The buddha, they say, saw that all beings are connected, and they said he said that people's unhappiness comes from hanging onto connections with beings who have changed, as if they had not changed.
I think we will all be unhappy for a time.
Thinking, I rest my chin on my palm, and my elbow on the table. Suddenly, my elbow is gone.
In this time, let us think as wide and as deep and as high in response to Charlie's challenging, as if we were still connected the same way, so that we may continue to be challenged and connected. In that spirit, and in the fullness of time, a new time may come.
Glad to have known you, Charles. Sorry to see you go. (Look up Brian Kimbrough some time (Franklin '65 or '66). If you need anything, you know what to do. ;-)
With love for you both -- John
John Erickson
---
Dear Cappy,
My heartfelt condolences to you. Charlie is a fine person and I will miss him.
peace & love,
Sonja
---
Oh, Cappy - I am heartbroken, and have been keeping you and Charlie close in my thoughts and prayers. I so enjoyed seeing you both a few months back, and I will miss Charlie. Sending you love and peace -
Claudia
    
Claudia Fitch
---
Dear Cappy,
Such shock! A devastating loss on this physical plane can only make sense to me when I remember that we are ONE and always connected and alive inside of each other. Charlie has such a beautiful Soul that I'm sure he is now surrounding you with his big soothing heart. I am so saddened for his loss and heartbroken for what you must be enduring Cappy.
I loved Charlie's curiosity and passion for his personal growth and I will miss him as a fellow traveler on the path in this lifetime. May we continue to remember the beauty of his Soul as we mourn the loss of his light on the planet.
Sending you strength and gentle holding.
Emile
    
Emile Haddad
---
Dearest Cappy, My profound condolences. Every time I had a conversation with Charlie, as I did at so many hundreds of art events over the years, I thought about what a lovely man he was and made a mental note to arrange a dinner for us all, to get to know him better. I am reminded once again that life is fleeting and to never wait...
Love,
Anne
    
Anne Traver
---
Dear Cappy,
I just learned from Joe about Charlie. It's quite a shock, and I am so sorry! Vic and I send all our love.
- Maggie Smith
---
Mutual childhood friend, Thea Patten shared the sad news with me last evening-I wish to reach out with heartfelt condolences-to you, Cappy- and all your friends and family.
Kathleen (Haverfield) Wolff
---
Cappy, Of all the people I have known in my life Charlie was one of the few who always spoke without fear of what anyone else believed or said and always sought the truth. His dedication to living a life in search of higher value was an inspiration. The two of you were compliments to one another's journey. Your depictions, of your relationship, through your artwork is a lasting statement of the love and life your shared. I love you always. Patricia
    
Patricia Lipman Stillman
---
Hello Cappy, I just heard of your loss.
I hold you in my heart with love.
    
Diana Hobson
---
Charles will be missed dearly. So saddened to hear of his passing years ago. He was such a wonderful presence and teachings. My heart is with the family and condolences from myself and my family. Charles made such an incredible impact on our lives we're forever grateful and blessed to have known him even for a short while. He made such a difference and helped bring such uplifting change to this world.

All the LOVE, thoughts and prayers to his loved ones and those whose lives he's changed forever.
-Tricia Ann S.
---