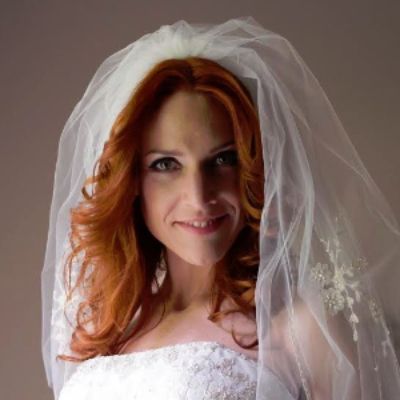 On July 8, 2015 Hali Cassels passed peacefully in her sleep at UW Medical Center.  She is survived, and missed dearly, by her beloved husband Robb, her mother Sherry, father Harry, sister Samantha, and many, many friends and family. She is remembered most for her spirit, devotion, love, and kindness.  Hali was thoughtful, articulate, and incredibly clever.  She was strong, courageous, and met even the most daunting of challenges head on, without reserve.  Hali loved with her whole heart, and was never short on affection towards those she cherished most.  Hali loved to laugh, to feel joy in the smallest of places, and always wore her heart on her sleeve.  Her involvement and attention to all of her patients was seen and felt daily, throughout her short career.  Hail is remembered by many, and loved by all who were fortunate enough to know her.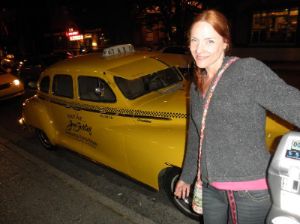 Hali Erin Laudermilk was born June 24, 1978 to Harry Laudermilk and Sherry Press in Seattle, Washington.  She lived nearly her entire life in the greater Seattle area, pausing only for brief stints abroad to London, England, and Sydney, Australia, before returning to her beloved city.  She called Green Lake home, but Ballard was where her journey began.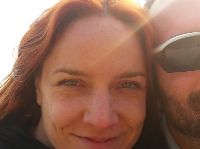 Hali spent her undergrad years at Western, and she later completed her Master's Degree in Social Work from the University of Washington.  For her, Social Work was not just a career, or even a profession, but the calling of one's true meaning for life.  Hali gave of herself, for her patients, and cared for them as though they were family, and not strangers.  Her compassion and empathy were always on display, and she provided each individual her utmost diligence.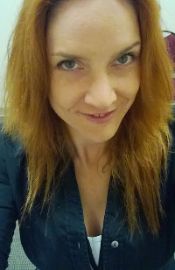 She loved the outdoors, hiking, camping, and enjoying all that nature has to offer.  One of her favorite sights was the way the sun shines on the trees at dusk, illuminating those farther out and leaving the nearest in shadow.  It was a perfect analogy for her, finding beauty in both the light, and the dark.  When not on a trail, or dangling her toes in a lake, she could be found at a bookstore, perusing the works of Wendell Berry, Mary Oliver, Rumi, or finding a new poet with which to connect.  Her Bachelor's degree in Creative Writing was but a hint at her love of written, and spoken, word, and the images and ideas conveyed in the beauty of poetry.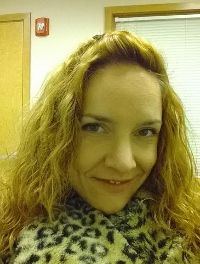 Second to Poetry, her enjoyment of coffee was known far and wide, as countless baristas may attest.  With drip, or Americano, in hand, she started each day in the manner only a true Seattelite can appreciate!  To say Hali loved coffee is to say the flowers love the rain.  Hali also enjoyed good food, with loved ones or friends, and she often could be found in the kitchen baking cookies, cakes, and other delectable treats.  She found such delight in making others happy, and this was exemplified in her cooking.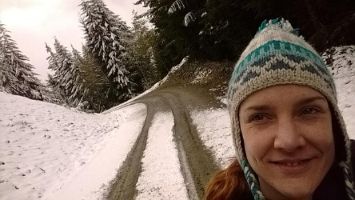 In 2010, Hali met the love of her life at a little coffee stand near Green Lake, igniting a romance that would lead to many new adventures!  Hali and Robb dated for some time, before getting married among friends and family in 2013.  Truly the happiest day of her life, Hali knew that marriage was for her, and they began planning to start a family.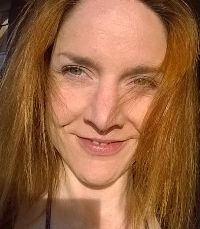 In the fall of 2014, Hali began having abdominal pain, and was later diagnosed with Stage IV Pancreatic Cancer.   Hali was strengthened by her family, and she began to fight the cancer with the help of her medical staff.  The fight proved insurmountable, however, and Hali elected to go on Hospice after just 6 months.  Hali's side was never left by her family, and friends came to visit and lift her spirits daily.  She was surrounded by love to the end.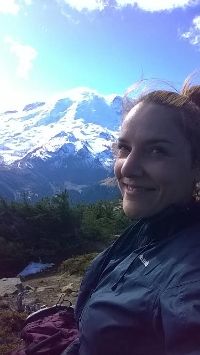 Hali was many things, wife, daughter, sister, and friend, but she will always be in our hearts, and in our thoughts as we carry her on in our memory.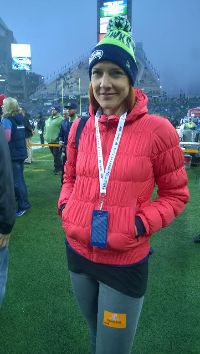 ---
Comments
Robb you have done a wonderful writing and arrangement it shows all your love and devotion to Hali. I am so happy, everyone is very happy, that you found each other and together the two of you united as one and the strength of the two of you got her through this passing of life on earth. Your uniting with Hali is illuminating, joyous, simply wonderful but then to suddenly be handed without warning a terminal condition and the now unavoidable ending in the loss of our precious Hali is a tragedy. We all see that yes somehow you and Hali were meant to be we all wish you could have had each other so much longer. As Samantha said repeatedly "this is not fair". This sudden and tragic "disappearance" as Julie said in her card to Hali we can only be consoled by the knowing that she remains in our heart and soul and we will yearn for that reuniting in a new reality. The reality we are now in is hard and will be long to accept, her body is gone but we have our memories and her spirit. We now must go on in this new reality with a different meaning and Hali will always remain in my heart and soul forever in all that I do, in her spirit of her love and unconditional giving I move forward with her as another voice in my heart. Love Harry, Hali's very proud father.
---
Oh Robb, I am so sorry to hear of Hali's passing. She was such a wonderful soul, the world will be a little less bright without her. I am happy and not surprised to know that she was surrounded with love to the end. She was such a special person. I wish you strength as you go through this very difficult time. --Sunny
---
Robb did a great job on this obituary.
Harry, your comments are well thought out. I think the way you are choosing to carry Hali forward in your life is just right. There is a new reality that doesn't at all forget the years and memories you had with Hali. --Ray Peterson
---
Absolutely stunning dossier on a lady I wished I had a chance to know better. Well done Robb...your love for her is in every word I read. --Wesley
---
I was good friends with Hali when we went to Whitman Middle School in the late 80's/early 90's. We lost touch after we both decided to go to different high school's, but those few years when Hali and I were such wonderful friends I will always remember. I remember how funny she was and we used to have so much fun watching movies, writing notes back and forth, but what we really just enjoyed doing together was.. absolutely nothing (being silly together was our favorite pastime, really ! I ran into Hali once or twice as young adults in our early 20's and her beauty had only grown. Samantha was right, it's not fair that happening to her. I love you, Hali
- Joanna McCarthy
---