Betty Ruth Agustin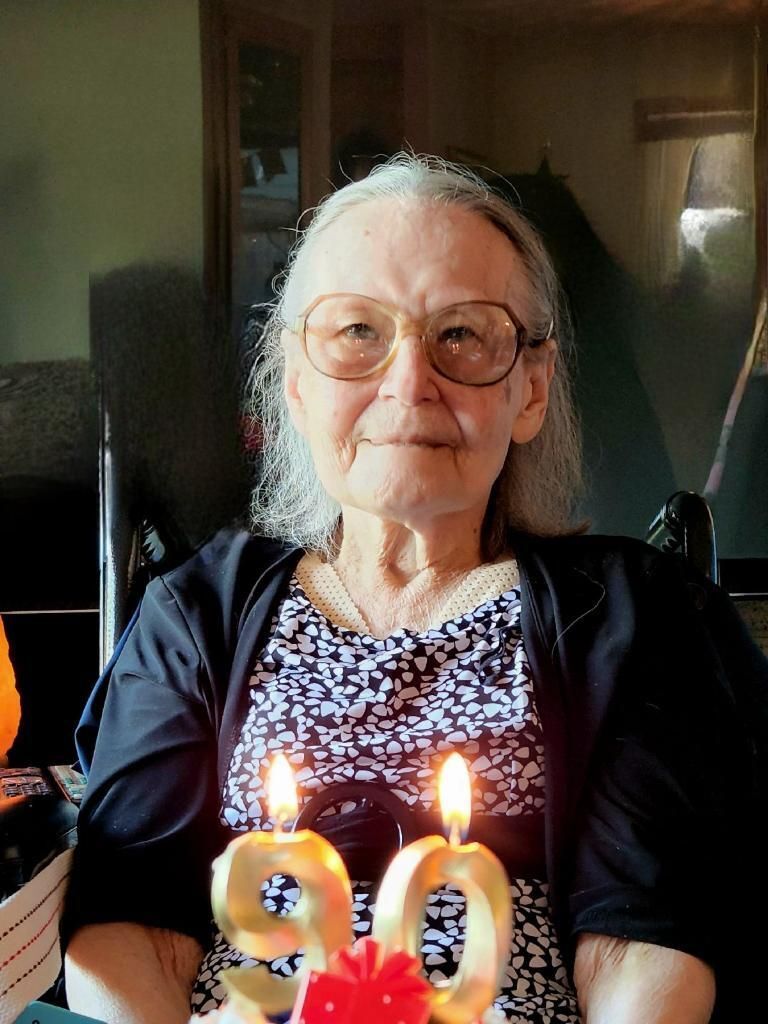 Betty Ruth Agustin, 90, of Lynnwood WA, passed away on July 23, 2023 in Everett WA.
Celebration of Life will be held on Friday, September 1st, 2023 at 1pm.  Officiating: Pastor David Foster of Rock of Hope Baptist Church, 7812 224th St SW Edmonds WA 98026. 
Betty was born in Hong Kong, China to Shelby Nolan Vance and Mary Kino Ohama on August 29, 1932.  There she attended an all-girls Catholic school run by nuns and priests.  In early 1954, Betty's older brother Bill, who was enlisted in the US Navy Submarine division, was able to bring her to the states. She met Dionis Agustin, US Navy, at a USO dance in Bremerton and were married February 28th, 1955. She was a stay-at-home mom to 10 children until Dionis passed away in 1973. She worked as a housekeeper for Theodora and Columbia Lutheran nursing facilities until her retirement at the age of 75.    
Betty is preceded in death by father Shelby, mother Mary, husband Dionis, brothers William and James, sister-in-law Barbara, son Dan and his wife Brenda, son-in-law David Gordon, and nephew Manford Vance.
Betty is survived by her children Lucy Gleeson (Steve), Betty Gordon, Mary Lynch (Brian), Alcadio Agustin, Shelby Agustin, Gladys Pramhus, James Agustin, Marie Gholson (Joe), Robert Agustin. Grandchildren: Geneva Graham, Jayme Graham (Donald Glenn), Spencer Gleeson (Tracy), Aaron Gleeson (Tina), Courtney Cole (John), Kayla Allen (James), Daniel Agustin (Cindy), Franklin Walter, Alexander Gordon, Noah Gordon, Christopher Lynch,  Angela Agustin-Hayes (Teran), Shellena Agustin, Dionis Agustin (Bethany), Jeramey Findley (Valerie), Hunter Pramhus, Megan Mwila (Mwila), Felicia Hosn (Riyen), Mackenzie Gholson, Hailey Agustin-Lopez, Peyton Agustin-Lopez, Jacob Agustin, Halle Agustin.  Great grandchildren: Chloe Graham-Hogan, Jewelyana Graham-Glenn, Jude River Graham-Glenn, Brendan Cole, Kevin Cole, Logan Cole, Johnny Cole, Landon Donaldson, Aria Agustin, Xavier Hayes, Eleanor Hayes, Madeleine Findley, Luca Findley, Mila Hosn, Damon Agustin. Daughter-in-laws: Karen Agustin, Magdalena Agustin-Richards, Carlyn Agustin.  Family by choice: JD Pullman (Ella), Mike Pullman (Tracy) and nephews: William Vance and James Vance.
In lieu of flowers, please donate to your favorite animal rescue shelter.
The Agustin family wishes to extend our sincere gratitude to the following agencies and people who assisted, comforted, and prayed for our mother and family: Bethany of the Northwest at Silver Lake's administrative staff, nurses and aides, Providence Hospice Team, Connie and Lewis Trail, Earl Hufnagel, Rock of Hope Church, Personal Business Services, Ann Lev and Maria Peterson.
---
Comments
Beautifully written with LOVE that espouses the fact that Mom truly and surely was a for real Angel on earth and continues to be an Angel in Heaven.

JD Pullman
---