Norma Jeanne Hecker
Aug. 13, 1925 – Feb. 17, 2022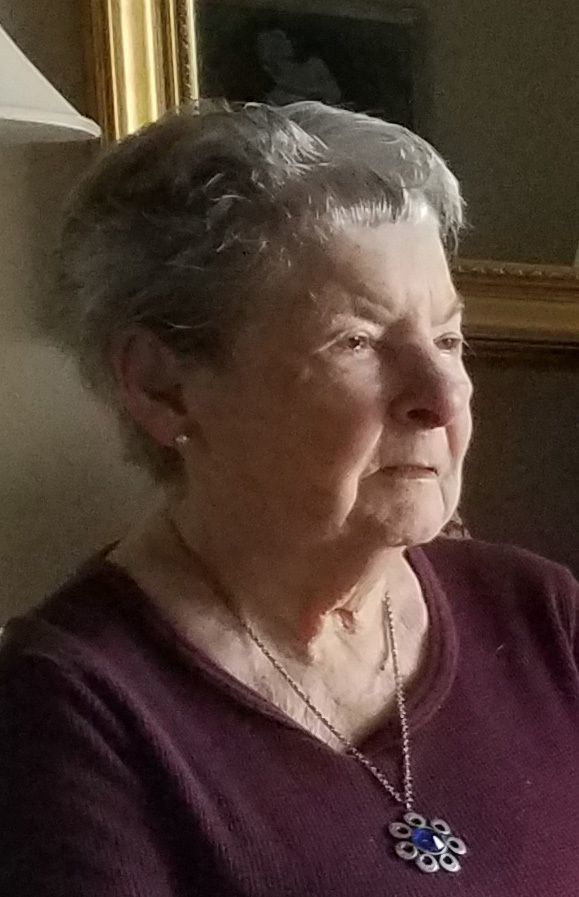 Jeanne Hecker, a prominent figure in the Sioux City, Iowa, arts community in the 1950s and 60s and later, in the 1980s and 90s, a "secret weapon" for Briar Cliff College's highly successful basketball teams, died Feb. 17, 2022, at the Kline Galland Home in Seattle. She was 96 and had congestive heart failure.

Jeanne founded The Sioux City Civic Ballet in the autumn of 1959 and recruited Nina Youshkevitch, a former European ballet star, to serve as the Sioux City company's artistic director while Youshkevitch was living briefly near Sioux City. The Civic Ballet had its premiere on April 21, 1960, at the Sioux City Community Theater, and a full-page article with photographs in The Sioux City Sunday Journal on April 16, 1960, called the company "a big boost" to the city's artistic scene. An article and photographs in the Jan. 13, 1963, issue of The Des Moines Sunday Register celebrating the Civic Ballet's fourth season reported that the company was organized "to promote appreciation of the ballet." Unfortunately, the high cost of supporting talented but not wealthy dancers in the community and annual production costs ultimately doomed the organization.

She was also very involved in the Sioux City Art Center, and was a member of the Art Center's city-appointed board of trustees in 1966 when the Art Center moved to a new, and much larger, home at 513 Nebraska St. She had become interested in the Art Center after she moved to Sioux City with her husband, Robert D. Hecker, who started his own architecture firm in the city in 1952.  She began serving on volunteer committees and in 1956 was elected to the center's board of directors.

In the 1970s Jeanne worked for Planned Parenthood of Sioux City, rising to the presidency of the organization in 1977. She had been named the director of the family planning and home visitation program in 1970, and in 1974 was elected treasurer of the organization.

Jeanne was an active member of the First Unitarian Church of Sioux City and served on its board and as board president.

In her fifth decade, Jeanne decided she wanted to complete the college degree that had been interrupted during World War II. She enrolled in Briar Cliff College (now University), selecting Spanish as the minor to her English major because of a longstanding interest in Mexico. The college's basketball team was powered by Latin players recruited by Coach Ray Nacke through a "Panama Pipeline," and Jeanne was recruited to help them become proficient in English. Her role grew much larger as she became over 15 seasons a mentor, substitute mother and self-taught Caribbean cook, essential to the players' adapting to a new culture, climate and language.

In his 2018 book "River City Rivals: Briar Cliff University vs Morningside College," Barry Fouts quoted Jeanne in a section on her contributions as saying that "Ray told me one time that I was his secret weapon." Fouts wrote that "Jeanne would become a mentor to 15 players"  who "were almost a who's who in BCU's record books." One of those players, Amado Martinez, said to Fouts that he later told Jeanne: "Without you, I would have either been dead or in prison."

Jeanne, whose full name was Norma Jeanne Hecker (she almost never used "Norma" until very late in life), was born in Ansley, Nebraska, on August 13, 1925, the only child of Harry V. and Beulah (Rash) Fowler. Although Jeanne's family moved frequently in her early years as the Great Depression tightened its grip, one constant was summers on the small farm of Lester and Fannie Rash, her maternal grandparents. In her retelling of many childhood farm stories, those times took on a nostalgic, pioneer era feel that softened what must have been hard days in a small wood-frame house without running water or electricity on the unforgiving Nebraska prairie. But those recollections inspired in her children a love of history.

She attended the University of Nebraska at Lincoln, where she met her husband, Robert "Bob" Hecker. They were married on Feb. 8, 1946, and were together for 64 years, until his death in 2010.

Jeanne graduated in 1943 from Columbus (Nebraska) High School and received a bachelor of arts degree from Briar Cliff College in 1982.

After her husband's death, Jeanne moved to Seattle to be close to her daughter. There, she added one final achievement that particularly pleased her. She had always regretted not becoming a writer, but in her last years she wrote book reviews in a community newsletter that gained her many compliments. She remained independently living in her home until just three months before she died quietly in her sleep in hospice.

Jeanne is survived by her two children, Felicia of Seattle, the associate director of the Middle East Center of the Jackson School of International Studies at the University of Washington in Seattle, and Donald of New York City and Brooklin, Maine, a retired New York Times editor.

No services are planned.
---
Comments
---