Pierre Lieurance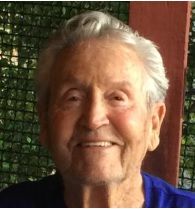 May 15, 1922 - March 5, 2019
Born and raised in Seattle, he was an avid skier and mountain climber.  He climbed both Mt. Rainer and Mt. Baker and among many peaks in the Cascades and the Olympics. As a boy scout he achieved the top honor of Eagle Scout.  Pierre graduated from Lincoln High School as a member of the ski team in 1941. He went to work for Pan American Airlines before entering the Air Force during WWII.  He married Doris Jean Behymer July 7, 1944 in Waco, TX. They had four children Steve (Arlene), Peter, Margo Petersen-Pruss (John Pruss) and Nancy. Upon his discharge from the service he helped start West Coast Airlines, which he often said was his "fun job". He and Dorrie bought Angeles Furniture in Port Angeles, with partners Don and Betty Gray.  Pierre married Elaine Brassfield August 26, 1966, Elaine had two children Dean Brassfield (Debbie) and Robin McCarville. They owned Pierre Lieurance Interiors in Shoreline until retiring in 1989. Pierre and Elaine enjoyed traveling, spending many winters in Mexico. Summer months traveled Puget Sound, BC and Alaskan waters, on his beloved boat the "Elaina". His love for family was foremost in his life.  Pierre had resided in Richmond Beach since 1970, dearly loved his view of the Olympic Mountains and Puget Sound. Member of Elks Naval Lodges, Edmonds and Seattle Yacht Clubs, past member of Shoreline Rotary. Pierre was preceded in death by Dorrie, Elaine, Dean Brassfield and Jim McCarville. Pierre is survived by 5 children named above. The 8 grandchildren are, John McCarville, Danielle Becker, Jon Pierre Lieurance, Devin McCarville, Erin Cote', Ali Brassfield, Ian Brassfield and Nicole Hutmacher, 10 great great grandchildren and 6 great great great grandchildren. Per Pierre's wishes, there will be no public service.  In lieu of flowers the family requests memories and stories placed on http://funerals.coop/obituaries/pierre-lieurance.html. Donations to: Seattle Children's Hospital 4800 Sandpoint Way NE, Seattle, WA. 98105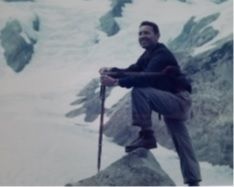 ---
Comments
Think of you every day.
Love,
Margo
---
Miss you very much today Grandpa. You and grandma Elaine taught me so much and my heart hurts so much right now. I know someday we will be together again with all of my amazing family who have gone before you who wait patiently with the lord for me to arrive.
    
Love you! Danielle Becker
---
Pierre will be missed by family who loved hearing of his stories about life and listening to him sing a song. I had so much fun with Pierre and Elaine, at their home, on the "Elaina", just being together. Pierre was a kind man who never had a bad word to say about anyone. He had heartbreak and sadness, but kept those feelings to himself. I have been blessed to have Pierre as my father-in-law.
As Pierre always said "Love you forever and ever".
Arlene Lieurance
---
Even though I did not know Mr. Lieurance I get the sense as to how much he will be missed and was certainly much beloved......may he rest in peace........
    
Gayle Biggs
---
We still enjoy many furnishings from his store that we purchased there many years ago. He and his wife were a great team and I think of the time the piano store (presently there), bore his name.
L Temple
---
Happy 97th Birthday Dad. The first without your presence. My heart is remembering you always so positive, happy to see me, "Margo Sweetheart ". The many ways you showed me & your family your love.
We celebrated your life Saturday at the house with a pot luck meal & sharing many wonderful memories , laughs. The gorgeous 80+ degrees day. So you! Puget Sound Waters were calm filled with boaters & the trusted Edmonds Ferry . Your Olympic Mountains were majestic!! Everything you treasured to see daily.
Just down from the house, a private beach for quiet time for each of us to spend with you.
We could not have asked for anything more perfect. That day did celebrate you!
Love you forever & ever,
Margo
---
He was a great friend to my mother and father and just a wonderful man. We got the job painting the interior of the Edmonds Yacht club from Pierre . Had to work night shift. By accident we broke the beak of the sailfish taking it off the wall. Panic. We used a coat hanger, a power drill and painters caulk to repair it. Later we told Pierre. He asked how's it look? We said fine it was back up on the wall. He laughed thanked us for being honest and said don't worry about it. Whew!
Patrick Hester
---