George Robert de la Fuente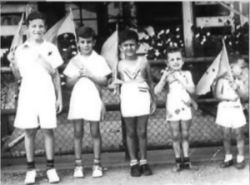 George Robert de la Fuente, 83, passed away May 11, 2019 in Seattle, Washington.
He was born to David R. de la Fuente and Helena (Simons) de la Fuente on July 31, 1935 in Paramaribo, Surinam. George spent the majority of his youth in Aruba, along with his parents and four younger brothers. In addition to enjoying chess, school, and playing soccer on the beach with his brothers, George loved caring for the many animals that lived with the family on the island.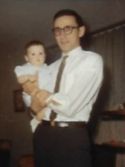 After graduating from high school in Aruba, George moved to New York to attend New York University. He and Patricia (Ford) were married in 1958 and moved to Chicago, where George attended medical school at Northwestern University. He then did surgical and family practice residencies in Wichita, Kansas. George was drafted into the Army and served three years in the U.S. sector of West Berlin. He attained the rank of Captain, serving in the Berlin Brigade's headquarters as lead physician for the 14th Infantry.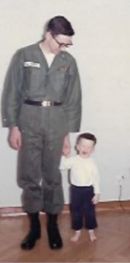 George practiced medicine in Seattle and Spokane from 1967 until he retired. He was an emergency room doctor at St. Francis Cabrini and Holy Family Hospitals, and a family practice doctor who made house calls when people were too sick to come to the office. As a partner at Highpoint Medical Clinic in West Seattle, he provided health care for low-income patients. George never profited much financially from his medical work, because he believed strongly that health care should be accessible for everyone, and he didn't charge people who couldn't afford to pay.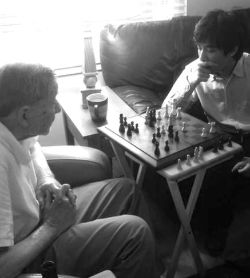 Even as a young man, George was a master's level chess player who could play simultaneous matches while blindfolded. Although he played at such a high level, he was always patient introducing chess to children or teaching teenagers at a local school how to improve their game. He was also always happy to have a challenge and was as gracious in victory as in defeat.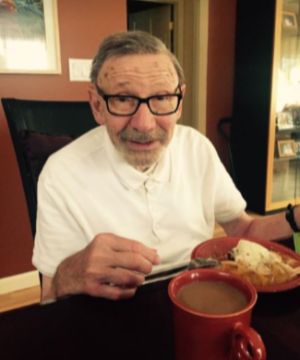 George had a great sense of humor; he was a big fan of Inspector Clouseau of The Pink Panther and was also known to bring a smile or chuckle to those around him with occasional one-liners. He enjoyed many types of music, ranging from classical music to Spanish guitar, Caribbean steel drums, Johnny Cash, and smooth jazz. He loved sports, including soccer, basketball, football, and baseball. He also took pleasure in his favorite foods, including marzipan, pecan pie, strawberry or Jamocha milkshakes, and Thai food.
Most importantly, George found joy in the simple things, such as joining his family to watch his grandson's basketball game, his granddaughter's dance performance, or a Seahawks game.
George was preceded in death by his parents and his brothers Ernie and Kenny. He is survived by his brothers Robert and David, his son David (wife Sabrina), daughter Anna-Maria (husband Fred), former wife and friend Patricia, grandchildren Isaiah, Olivia, Vanny, and Sally, and many nieces and nephews.
A memorial service will be held on Saturday, June 1, 2019 at 11:00 AM at the chapel at Providence Mount St. Vincent in Seattle.
In lieu of flowers, the family suggests donations to the Providence Mount St. Vincent Foundation or Seattle Humane Animal Services.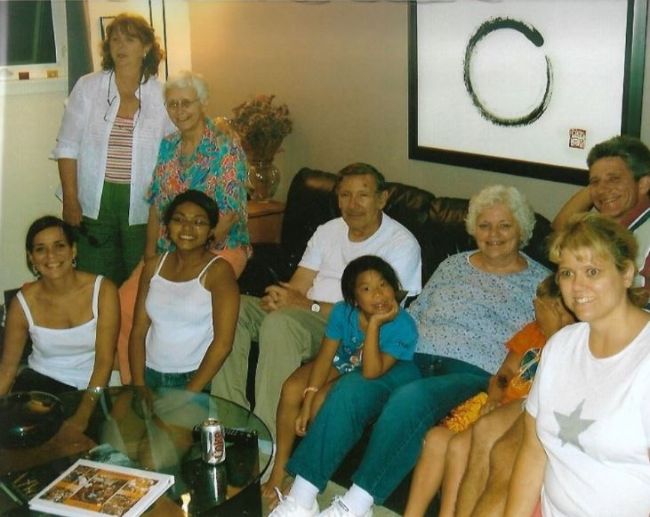 ---
Comments
What a beautiful and amazing legacy George leaves behind. May he rest in peace.
    
Marion Shaker
---
Uncle George, your kind & gentle soul will always be a part of me. I am blessed because you loved me.
Helena de la Fuente
---
George's family and all those who loved him are in my prayers. Much love to you all.
Paula Edelstein
---
What a wonderful summary of George's life! He will be missed. Love you all!
Brian Blaustein
---