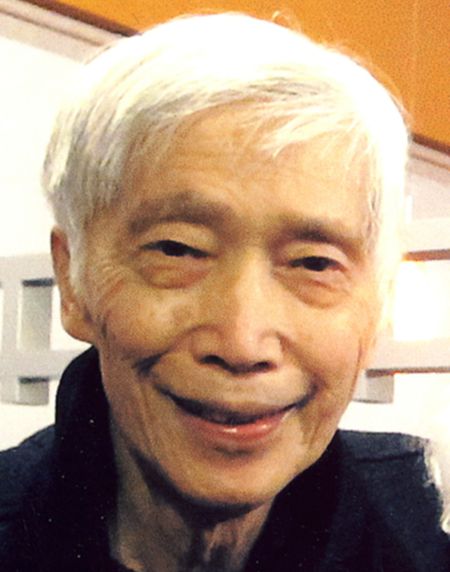 Herman 83, passed away peacefully at home after an 8-year long  Alzheimer's challenge. Born in Seattle, he graduated from Garfield High in 1950 and served in Germany during the Korean War. He graduated from the University of Washington and after a few years as an information staffer, copy editor and reporter with various media, continued on his career path with a fellowship at the University of Wisconsin for his Master's degree. He returned to California and joined the Oakland Tribune as a reporter, where he met and married Suelyn Woo. Shortly after, he was invited to join the newly organized staff at the Los Angeles Time's new satellite office based in Orange County.
As a reporter he covered at various times, general news, feature stories and entertainment news (his favorite beat), where he had the opportunity to interview and write articles about artists as diverse as Beverly Sills, Henry Fonda and George Burns. After his 1972 assignment for the Times, to cover the 2 week nationwide ping pong tour that marked the beginnings of relations between the U.S. and China, came the reluctant admission of a cultural and Chinese language deficiency. He was the Chinese reporter in need of an interpreter during that tour. Deciding to take a personal leave from the Times in '75 and '76, he and Suelyn decided to exercise their ethnic options with a yearlong stay in Taiwan. Later on in '82, after a tour of China, they were finally able to visit the ancestral villages in Guangdong. 
Following the leave, he returned to the L.A. Times for 16 more years and onward to retirement in 1992. Travel adventures included Europe, Eastern European countries, Central Asia, Russia, the Far East and Mexico, along with exploring the U.S. and Canada in their R.V. The R.V. travels inspired  them to add Bainbridge Island to their post retirement lifestyle. They became permanent residents of Bainbridge in 1997. Leisurely cruises (pre-retirement) to Mexico and the Caribbeans encouraged additional post-retirement excursions to Alaska, Europe, the Panama Canal and Hawaii.
Herman, the youngest of 6, was preceded in death by his parents, three sisters and a brother. He is survived by his wife Suelyn, sister Mabel Wong and numerous nephews, nieces, grandnieces and grandnephews.
As requested, Herman wanted to leave the world as quietly as he entered. There will be no formal service.
---
Comments
---