Yona Kellman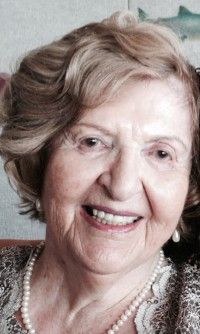 Yona Kellman, mother to Bernie Kellman and Edna (Eddie) Kellman Westerman, mother-in-law to Martin Westerman and grandmother to Max, Adam and Frances, died Friday, Feb. 9 after claiming she was dying for more than 12 years. Her birth certificate says she was 91, but everyone who knew and loved her says she was 93, including her.
Yona was born Teofila Agata Altbauer to Baruch and Ida Altbauer, in Przemysl, Poland -- apparently named by her older brother, Prof. Moshe Altbauer, 20 years old at the time of his little sister's birth. She was most proud that Moshe was the winner of a 1990 Israel Prize in Humanities and a foremost international authority on early Slavic languages.
Yona moved from Poland to Palestine when she was a young girl. She learned Hebrew and was involved in Zionist youth organizations while still in secondary schools. She joined the Haganah and became a sergeant in the Air Force during the War of Independence. After her time in the Air Force and after the war in 1948, Yona joined the new Israeli Airlines, El Al, and was among one of the first crew of flight attendants. She was based, for a time, in Vienna and traveled back and forth from Israel to Europe on EL Al's brand new Lockheed Constellations.
She married Nate Kellman in March, 1957, and left behind her life as a flight attendant to move to Denver, Colorado to join her husband. While in Denver, Yona raised her children, and was an active volunteer in several organizations. She also took time to obtain an Associate's Degree in Library Media Technology and worked in Denver Public Schools as a para-educator and librarian assistant. She most enjoyed helping children with reading as she was a voracious reader herself.
Yona served in many capacities, including local chapter president of Hadassah, the Women's Zionist Organization of America. She and her husband travelled extensively and loved visiting new places. She was a lover of different cultures, classical music and history.
She and her husband divorced in 1997. She lived in Denver for a time then moved to Seattle, but didn't like the gray days so she headed to Aventura, Florida, where she lived for several years before coming back to Seattle to be close to her family.
Yona will be remembered by her family and her community in the Seattle area as someone who could remember small and interesting details about every story. She surprised her grandchildren and others, regularly, by remembering names and stories of friends from years back. She loved talking about football with her grandsons and enjoyed hearing details about Little League baseball and watching them in theater performances at their schools and in local Seattle theaters. She could tell dirty jokes with the best of them and she was engaged in what was going on around her in politics, local, national and international news and the arts. She enjoyed her morning newspaper every day. She was a large presence in any room and she will be missed.
Donations in memory of Yona may be made to Hadassah (Sarah Wetsman Davidson Hospital Tower) or to Kol Ha Neshamah.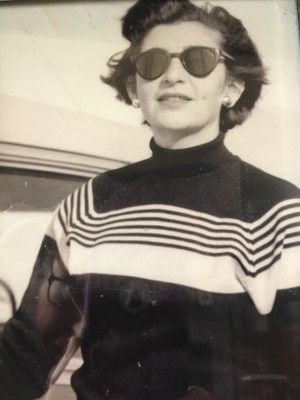 ---
Comments
Beautifully, powerfully, humorously written. May Yona's memory be a blessing.
Michael Gill
---
Lovely obituary - She would have appreciated the humor in it. My, she was beautiful! I know so well that story of her age....the woman who refused to turn 90. She and my mother would have had a great time together. Love to all of you!
    
Lisa Plymate
---
What an amazing woman. May her memory be a blessing.
Robin Whitley
---
She was truly a Force. Such a life!
Chuck McKee
---
Someday, We wish we could read a whole biography of this amazing woman. She had true spirit and courage.
Pat Ford and Susy Warden
---