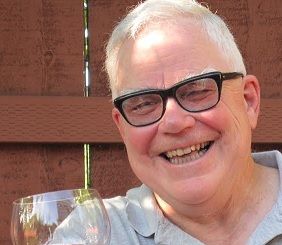 Donald Northey passed away after a long and well-fought battle with prostate cancer on June 27, 2014 in Seattle. He was 82 years old.
Born on November 11, 1931 to Grace and George Northey in Peterborough, Ontario, Don graduated from the Royal Military College of Canada (RMC). After graduating from RMC, Don went on to attend and receive his degree in civil engineering from the University of Toronto. One of his early engineering accomplishments was the design of the Boeing Freeway Bridge, which was completed just in time for the first 747 to cross from Boeing's Everett factory to Paine Field. Every 747 in production since has crossed Don's bridge. While stationed with the Royal Corps of Engineers (RCE) in British Columbia, he did some early surveying in the Squamish/Whistler area. He also spent considerable time above the Arctic Circle as an RCE station engineer for the Distant Early Warning system (DEW) line, a Cold War-era defense system. One of his last engineering accomplishments was the design of the award-winning Meydenbauer Park Bridge in Bellevue. He took great pride in his profession which he felt helped make the world a better place.
Don had many pastimes that he loved to share with his friends and family: opera, running, and mountaineering. He ran around Green Lake almost daily and was a long-time member of the Mountaineers. He enjoyed backpacking through the Cascades in the summers with his family. Later in life, he discovered the world of oenology and explored Washington State wineries and their products with enthusiasm and zeal.
He is survived by his sons Scott (Lisa) and Steve (Margo) and grandchildren Emma, Nichola and Ben. He will be missed very much by all of his family and friends.
A celebration of Don's life will be held at 3:00 PM on Saturday, July 26, 2014 at the Lower Woodland Park picnic area. Call 206-335-1902 for more information.
---
Comments
---
What I can contribute is one memory of Don's life which may be unknown to his family and friends. This incident occurred when we were thirteen, in our last year of elementary school, at an after school soft ball game attended by most of Don's classmates plus our beloved teacher and principal 'Johnny' Munro. Part way through the game there was a mighty "KA BOOOM" which came from the deep gully at the back of the school yard. We looked just in time to see a large steel drum launch 30 feet above the gully rim, cartwheel and crash back into the gully. Total silence! We looked at each with the same thought: I think I know. What seemed like eternity passed in mere moments. Then out of the gully came a figure trotting in our direction: Don Northey. His facial expression was wide eyed innocence with overtones of apprehension. Our suspicions confirmed, we all looked to Mr Munro. Calmly, but firmly, 'Johnny' Munro extended an invitation, which Don promptly accepted, to join him in the principal's office. The ball game resumed with all ears cocked to hear the howls of pain. No howls! Not even a raised voice! What was happening? From the distance of 70 years, I conclude that two gentlemen reached agreement as to an acceptable relationship between boys and explosives. Now that both Don and "Johnny" have passed from this life I remember them with the greatest fondness and treasure my recollections of both. Don was a dear friend. A faithful friend. Many years passed with little or no contact but I always knew that if I called on Don he would be there. When I got into a predicament where his engineering expertise was a priceless asset he gave generously of his time and treasure. I didn't ask for his help. I didn't need to. Don knew he could help so he did so. I send my sincerest sympathy for your loss. Garth Clark
---
I Miss you grandpa

Ben Northey
---