Patti (Patricia) Lee Hooper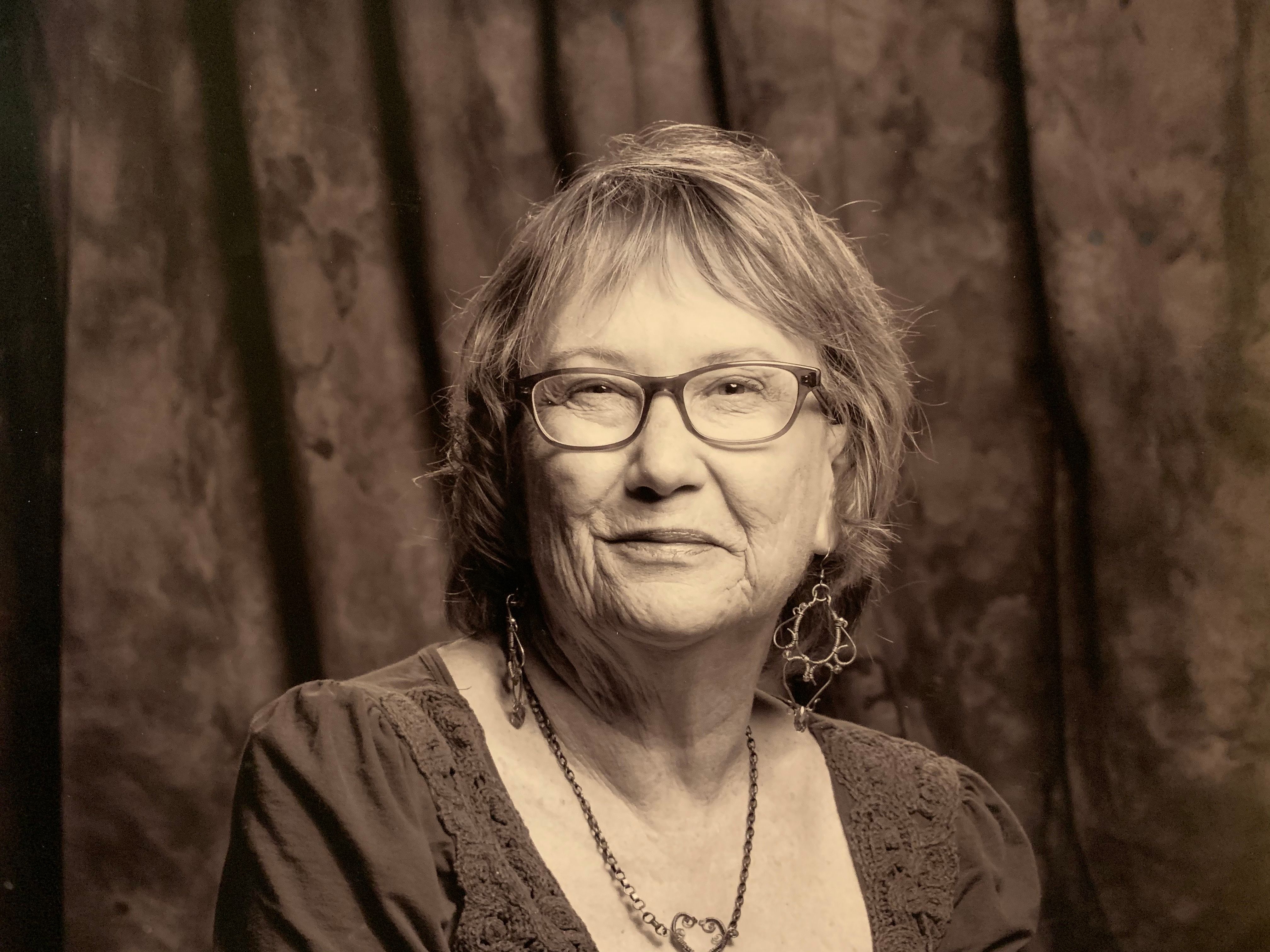 She shared love & laughter
She persisted
She made the world a better place
In early June, a couple days after suffering a devastating stroke, Patti (Patricia) Hooper passed away peacefully surrounded by her husband and daughter, as well as love, light and her favorite songs and stories.
Patti was born and raised in sunny (and in her own words "too damn hot") southern California by loving parents Marge and Lee. Their household, despite the early loss of Patti's eldest sibling, was filled with boundless creativity, a love of the arts, lively holiday traditions and celebrations, and a very keen sense of wit fostered by her "dad of all dads." 
In the summer of '74, Patti took a job at Yellowstone National Park during college at UC Irvine. From there, she and a girlfriend made the trek to Seattle, where she fell in love with the mountains, the people and of course the more temperate weather. 
After her undergrad years, her heart called her back to Seattle where she attended UW's graduate program in Early Childhood Education. There with her typical go-get-em attitude, she excelled in school while working four jobs. After graduating she went on to join the Issaquah School District's Early Childhood Education team and led the "Home Base" program, where she guided parents by teaching them techniques to smooth their children's  entry into formal preschools. 
Patti met Larry in a square dance class. While not exactly love at first sight due to some "Bozo hair" (again – her loving words, not ours), a practice date quickly morphed into a true, intense, committed, "for better or for worse" kind of love. In a beautiful outdoor venue in the summer of '88 – surrounded by their family and friends who described them as "two peas in a pod" – they wed.
After disappointments in their quest to have children together, they embarked on their final journey to parenthood with the adoption of their daughter Mackenzie. While motherhood wasn't always easy – a breast cancer diagnosis among the challenges she dealt with in Mackenzie's early life – the love she imparted was. Their 26-year journey was one filled with inside jokes, a constant battle of who loved who more and almost daily phone calls. Being Mackenzie's mother was the culmination of a dream and, Patti would say, her most fulfilling achievement.
During her life, Patti had many health challenges, which she faced with courage and humor. After a stroke in 2010, Patti once again defied medical expectations and defined her own path. While the first years focused on adaptation to a new normal, like learning to read and write again and how to work the remote, Patti quickly blossomed into this second phase of her life. Most notably she went on to volunteer at Greenwood Elementary's Developmental Preschool program. She and Larry also found an incredible community in Westside Unitarian Universalist Congregation, where she volunteered to teach "Spirit Play," a religious exploration for preschoolers with a storytelling approach – a natural match for her skills. It was also during this time that Patti was able to fulfill her lifelong dream of going to Italy. While there was a near-disaster daily, it had everything Patti had wished for: family, good wine, very good gelato and really great shopping.
Patti is preceded in death by her beloved father H. Lee Hooper, her mother Marge Hooper and siblings Bill and Tim Hooper. Her light and legacy live on in her daughter Mackenzie Murphy, husband Larry Murphy, sister Terry Hooper, honorary daughter Shawna Murphy, son-in-law Christian Peetz and beloved grandchildren Beezus and Minnow. She is also survived by her extended family and many, many life-long friends. 
Those friends can tell you about Patti's fantastic jewelry making, her Academy Award parties and hilarious videos. They will continue to talk about her outrageous wit, smarts and creative energy – an energy so diverse that it can be hard to believe it came from one person. 
Patti's was a life full of love and joy throughout each of its phases, and she will be deeply missed.
To those reading, we thank you for being a part of her life and legacy. We implore those who have stories or sentiments of Patti to send in a video submission (or whichever medium you feel most comfortable with) by July 15th. These precious memories will be saved to a virtual guest book and also possibly used for her service, with permission. Please do so by emailing your videos, documents, or pictures (link here), instructions for video submissions can be found (here).
There will be a Zoom memorial service on July 25th at 3:00 p.m., the invitation for which will be sent out closer to the date and will also be shared on her Facebook page (link here). If you are inexperienced with Zoom, please let us know and we will be happy to arrange a tutorial with you. 
In lieu of gifts, contributions may be provided to Children's Alliance (link here) in honor of Patti's work to make the world a better place.
---
Comments
I am so sorry I never got to know this wonderful lady, but I 'm glad that she was such an important person in my friend and classmate Larry's life. May she rest in peace, and Larry have comfort in beautiful memories.
    
Yvonne Wilson Drury
---
My deepest condolences on the loss of Patti.  I had the good fortune to work with her in the Issaquah School District.  She was a good friend and an excellent educator.  Patti was an inspiration.  I know about many of her health problems, but you never heard a word of complaint from her.  She always rose above every challenge she was dealt.  Patti  was also an inspiration professionally; a force to be reckoned with as she advocated for the rights of her students.  Patti will be greatly missed.   My sympathy to her family and friends. 
Annette McNabb
---
This is such a beautiful tribute to Patti's amazing energy! She did seem to live her "biggest life," and left many of us inspired by her contagious spirit of fun, her courage, and her persistence! Patti and Larry have been an active and beloved couple at Westside Unitarian Universalist Congregation, where they are both cherished, and where Larry continues to be loved. And I can't think of a better legacy for Patti than the light she has inspired in Mackenzie, who is an amazing human and someone dear to me and to the Westside UU community.
Much love to the whole family.
    
Jade Lowry
---
I'm sadden to learn of the passing of the pretty young woman who was my date for my senior year at Downey High School during her junior year. You can see half my face in the photo her father took before the dance. I didn't know Patti very well, but she graciously accepted my invitation to the prom. I was incredibly shy, or I would have asked her out more. She was kind and graceful and thoughtful. I wondered if she remembered me at all, and it warms my heart to know she kept a photo of that night. 
William F. Steagall, Jr., (Bill)
---
Very nice write up of a wonderful gal. I attended high school with Patty. Class of 1970. All the best to her family. Rip Patty. Love from
Susan Terry Issacs of Dillingham, Alaska
Susan terry Isaacs
---
I went to school with Patti from kindergarten through high school. I am so sad to hear of her passing so young. I have so many memories of Girl Scouts, and dance and playing on the playground with her. I am glad she had family and a good life. Now she is in a better place, loved by Him who loves us more than any other.
 
Lanita Yancey Van Aken
---