Wayne Norman Keitges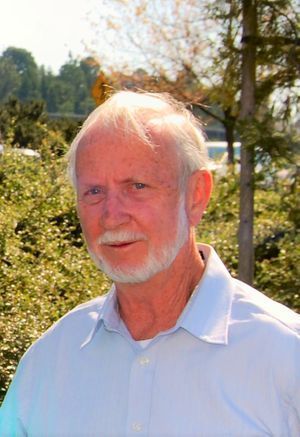 December 9, 1931 – January 31, 2021
Wayne Norman Keitges 89, beloved husband, father, grandfather and great-grandfather, passed away peacefully Sunday afternoon, January 31, 2021, from lung cancer he had battled with over 3 years. Wayne was born December 9, 1931 to Edward and Florence Eleanor Keitges in Gravelbourg, Saskatchewan, Canada. He grew up in Seattle and graduated from West Seattle High School in 1950, in July 1952 married Jane and they begin their 69 years of life together in family homes located in the SW Seattle area. He was a very wonderful man who devoted a lot of loving time taking care of Jane later in life and taught us how precious life and family really are. He will be missed more than we could have ever imagined.
Wayne enlisted in the Army and became a Sargent during the Korean War and was in the Army reserves until 1960.  Wayne had a long career of 35 years with Boeing, until his retirement in June 1992. He designed and built more than 5 family homes together with Jane in Seattle. Wayne loved spending time with his children, grandchildren and great-grandchildren.
He was preceded in death by his parents, his wife, Jane Marie Keitges. He is survived by their four children: Norman Keitges, Annette Corbin, Reta (Brad) Kennison and David (Pam) Keitges: 9 grandchildren: and 13 great grandchildren: sisters Janet (Dick)Bliss, Marie Mcgaffy, and many other loving nieces, nephews and relatives.
A celebration of life will commence later this this year.
---
Comments
Wayne was for me the Perfect Brother-in-law we were both born in 1931 and I married his older sister in 1950. My wife Janet loved her brother and his wife Jane who I have known since we were 9 years old. Jane and Wayne had a beautiful life together they had four great Kids who gave them Grand kids and Great Grand kids. Wayne will be missed by everyone who knew him.
-Richard Bliss
---