The Co-op Funeral Home was honored to work with Jussi Keranen and his family in helping take care of his mother, Liisa Keranen, after she died last month. We are so proud to assist in this remarkable family's story, and grateful to Jussi for writing and sharing this beautiful experience.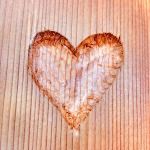 ---
My mother, Liisa Keranen, passed away on the 15th of February of this year. She had wished for and received a reprieve from prolonged suffering and pain and lived to her last day at home. In her own words she had lived a rich and wonderful life for which she was grateful.
I arrived at her apartment with the firemen who had responded to the call. They treated her death with the utmost respect simply asking if she had a POLST form, which she did, as a formality. When the police officer arrived, as required by law, he asked the perfunctory questions, establishing she was a Hospice patient and simply contacted the Medical Examiner's office by phone. The ME was able to provide the case number over the phone and that piece was complete. I asked if it was OK to leave her body in the apartment long enough that my family and any of Liisa's friends had an opportunity to be with her if they chose to. Very politely the officer informed me that either he or an RN had to be on site, as required by law. Upon informing him that there were two nurses present in the family group he gave me a polite smile and quietly stepped out.
While not a common experience in this country we were able to be together, and at times alone, sitting by my mother's body in her own bedroom, sharing and remembering, processing the grief collectively and individually. Liisa was born and raised in Finland, immigrating to this country in her early twenties. I had participated in and was aware of the Finns' relationships with death and dying; finding importance and meaning in staying connected and tending to the deceased through to the end.
Later I sat in her living room, staring at the couch she sat on the evening before, remembering and reflecting upon our conversations, trying to comprehend what had become of the living, animated soul who no longer sat on the couch before me nor resided in the body laying in the room on the other side of the wall.
Four hours after she died, after all who wished to had a last visit and said their good byes, we called People's Memorial and, once again, continuing the tremendous care and respect that others had provided thus far, they removed her body.
Five years ago a woodworker friend died at an all too early age. Amoungst his group of friends it was decided, since he had been a furniture builder and cabinet maker, that it would be fitting to make him a casket. It was incredible to partake and witness the love and caring brought to the memory of our friend through the creativity, care and attention directed to the project. After being involved in the tending of our friend this way I promised myself that I'd never hand over this piece of being a conscious and connected human to another person again.
Six months later my sister died. My son, two friends and myself met at a wood shop and repeated the process again. To design and make a casket for a loved family member at once connected me to the reality of her death but also gave me an opportunity to put my feelings into something tangible, to cut, sand and oil the wood carefully and with love, remembering her as I worked.
When my mother asked what arrangements had been made for her funeral I let her know I would do for her what I had done for her daughter. She was pleased. I contacted my friends after she died and they put the project into motion. Each of three friends sourced cedar from various places. Some had been stored in an outside shed for years and some had been salvaged from old bridge timbers. All was donated. After cutting and milling, the beauty of the wood was revealed. Together five of us, including my cousin who had flown in from Finland to visit her aunt, spent the next twelve hours designing and building my mother's casket, a process I'll never forget and intend to continue extending to loved ones. To participate and witness the care each one put into every step of the work was, in itself, healing. Before and during the work we thanked and blessed the materials and each other. It was a ritual experience; a prayer in and of itself.
Planed Material

Taking a Break

Glued Sections

Sorting Wood and Checking for Nails

Jointing

Maintaining a Ritual Space

Assembling and gluing casket sections. No metal fasteners were used.

Finish Sanding

Completed top. 600 year old growth cedar salvaged from old bridge timbers.
The next day four family members met at the crematorium. We were given a room to ourselves. We dimmed the lights, lit a candle and played music quietly. Cedar boughs were laid on the casket's bottom and covered in a Finnish linen cloth. My mother's body was brought into the room and together we placed her into the casket. We covered her in a blanket she and her mother had embroidered together many years before. Small personal mementos were included and after singing to her together we put the lid in place. The top was decorated with flowers and accompanied her to the retort. They offered, and we decided, to carry out the final step and placed the casket into the retort, closed the door and pushed the button turning it on. My mother's journey into, through and out of this life had been completed as it was when she arrived and was again when she died: with and by the hands and hearts of those who loved her.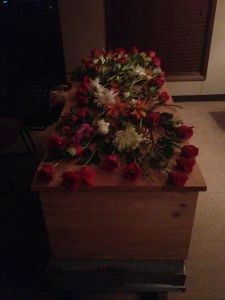 Going Home.
I write this story with complete respect for the many ways we deal with death and our loved ones. I have no intention to judge the decisions of others but rather to offer my experience with the thought that there may be some who hadn't realized that other options are available and make different choices as a result.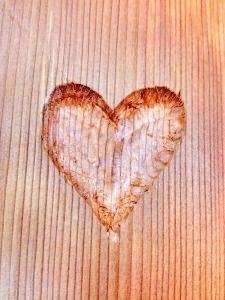 Carved on the inside of the lid ->
Thank you.
Jussi Keranen
---
Comments:
Ann Thomas
Posted March 12, 2014 at 8:55 pm
This is the most beautiful and unique tribute I think I have ever heard of. Thank you for sharing it. It will be a powerful addition to Liisa's memorial. ~Pastor Ann
Christy Graylee
Posted March 18, 2014 at 3:50 pm
Thank you so much for sharing this very personal, beautiful, and meaningful experience. I assisted the Keranen family with Liisa's cemetery arrangements, and it has been an honor to be part of their rememberance. I hope that this inspires other families to take part in the funeral and burial process as it is so important.
Comments are closed