Margaret Paull Messner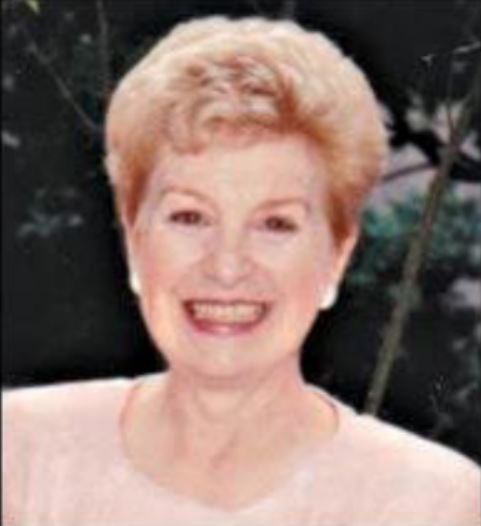 Margaret Paull Messner (Marg) passed away April 18, 2020 at Covenant Shores Retirement Community, Mercer Island, WA. The cause was complications of Covid 19. Margaret was born May 27, 1930 in Laurium, Michigan, the third of Elise T. and Arthur E. Paull. She was fond of reminding all that she was "the rose between two thorns" -- her brothers Bill and Jim. She graduated from Calumet High School and Michigan State University with a degree in elementary education. She was a proud member of the Delta Delta Delta Sorority, a sisterhood she embraced her entire life. She married her long-time sweetheart D. James (Jim) Messner in 1953, and the couple moved to Stuttgart, Germany; Margaret taught elementary school on the Army base where Jim served. Stories and slide shows of their European adventures enriched many a family dinner in later years. Their next stop was the Iron Range of northern Minnesota, where they started a family that would grow to 4 children and 8 grandchildren. Margaret was the guiding force in that sometimes challenging job, with a favorite saying: "This too shall pass" as evidence of her wisdom. She kept her family happy and headed in the right direction, yet also kept her cookie jar full. She was a familiar face in her children's classrooms and in their scouting and Little League, also working as a substitute teacher when she could. Margaret enjoyed socializing more than cards in bridge clubs and made many friends as the family moved to Fridley MN, San Diego CA, and then Bellevue WA. What started with "Come over for coffee" was followed up over the years by handwritten Christmas cards and birthday phone calls that kept her friends close. Margaret enjoyed a good joke and could dish it out as well as she could take it. To no one's surprise, in later years she was an active and adoring Grandma. She will be remembered for her cheerful greetings and always ready smile, and greatly missed by all who knew her, but especially her children Don (Karen), Bob (Mary), Dave (Susan), Kristy Kutz (Nathan), and her 8 grandchildren.
A remembrance of Margaret's life will be held later this summer in northern Michigan. Donatios may be made to P.E.O. (Margaret was a longtime member).
---
Comments
We are so very sorry to hear about Margaret. She was a wonderful member of our P.E.O. chapter and we always enjoyed seeing her and talking with her at meetings. She hadn't been able to attend recent meetings, but she was always in our thoughts. She will be missed.
Pam Feinstein
President, P.E.O. Chapter IC
---