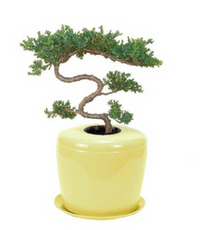 At The Co-op Funeral Home of People's Memorial in Seattle, all of our cremation plans include a basic plastic urn. However, we offer a variety of affordable urns from which you can choose.
From traditional and wood urns to biodegradable urns, we can help you find the perfect container to honor your loved one. 
Visit our Online Urn Store to browse our full selections or purchase online. 
---
Eco Water Urn

When placed in water, this special all-natural urn is designed to float upright like a buoy. Within a short time, the bottom portion submerged in water will dissolve and release the ashes, freeing them to spread underwater.

Ascending (Aria Series)

The high point of an opera is its signature aria, which gives the listener essential parts of the opera's story and shows the character and personality of the role. In a similar way, the Aria series delivers a personal urn in four themes, each with a canvas to tell a loved one's story.