Mary Kennedy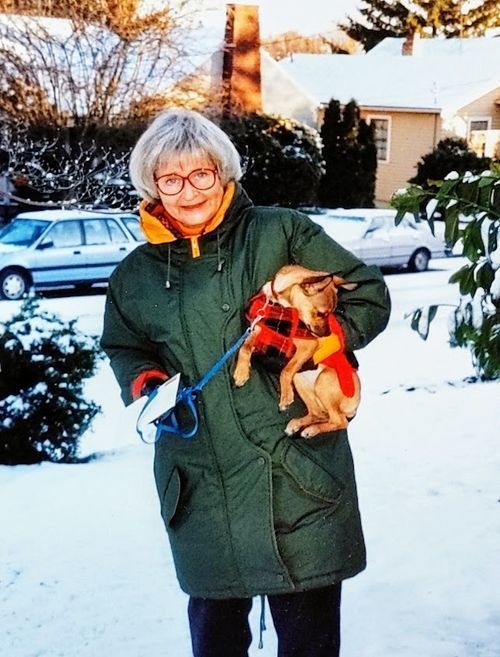 Mary grew up in the Chicago suburb of Hinsdale, IL. She attended Mundelein College and the University of Illinois. At various times she lived in New York, Virginia, Los Angeles, and Ashland, OR, where she loved the theater and took classes at Southern Oregon University. Finally in 1980, she arrived in Seattle.
Once here she quickly embraced the Seattle lifestyle, checking out dozens of books from the Seattle Public Library, haunting area bookstores, especially The UW Bookstore. For a while she was a volunteer tour guide at Pike Place Market. She was a member of The Seattle Art Museum. And, of course, she listened to KUOW nearly around the clock. She loved yard sales and secondhand shops. She could walk into some of the junkiest places and immediately find a unique treasure hidden amongst the dust.
She found a wonderful house in Seattle's Ravenna neighborhood and with her husband, Dan, made a cozy home and a beautiful garden, perfect for reading her books with her little dog curled up on her lap. She had various dogs over the years, most notably her beloved Chihuahua Minnie, who often accompanied her on her bus trip adventures to downtown Seattle.
She passed away on a rainy Saturday afternoon, in the house she dearly loved surrounded by her immediate family.
She is greatly missed by her husband Daniel Kennedy, her daughters Tara Thirtyacre and Patty Keeshan, and stepson Rob Kennedy."
---
Comments
---