Richard Paul O'Connell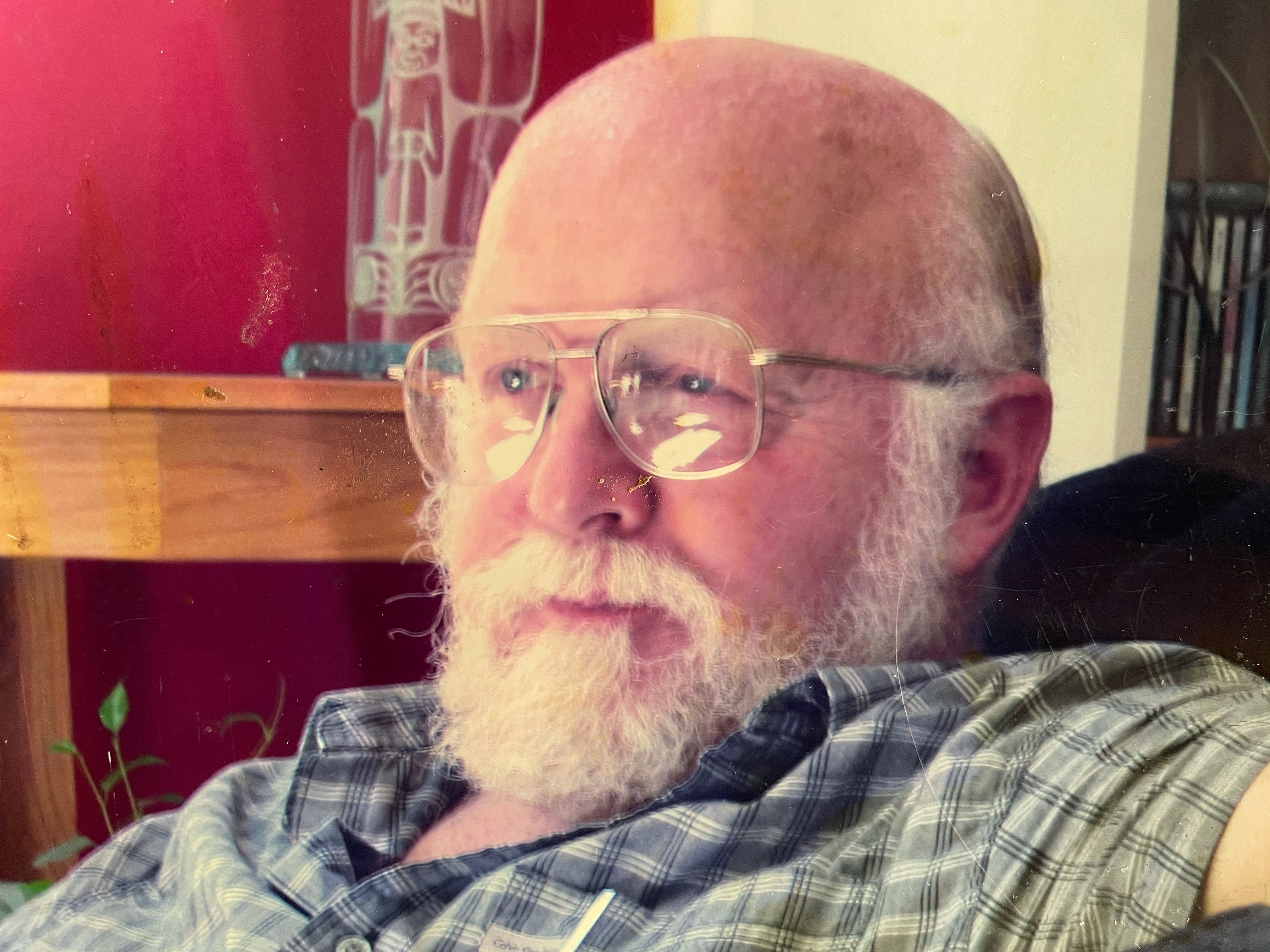 At 4:40 AM on April 1,1945 Richard Paul O'Connell was born at Providence Hospital in Seattle Washington, the second son of Jerry and Paul O'Connell. As a child his nickname was Teddy but as an adult he was known to most as Dick. As a small child he and mom and older brother Michael lived in government housing in Rainier Vista as his dad was serving in the navy in the South Pacific. Eventually the family moved to the Wedgewood area where a small house was built for the family which had grown to 6 members - mom, dad, Michael, Dick, Maureen, and Dennis. Dick attributes his first experience with building to a gentleman named Elmer who built their Wedgewood home. He would spend hours every day shagging materials for Elmer. Our Lady of the Lake School was the school Dick attended through grade 8.

After grade 8 he chose to attend high school at St Edward's Seminary in Kenmore and went on to major seminary. In 1968 he was chosen by the Seattle Archdiocese to attend graduate school at the North American College in Rome Italy where he developed a profound love for all things Italian and European travel. He studied in Rome for 4 years and returned to Seattle in September of 1971 as a deacon. He made the conscious decision to be ordained in the states so that he could have some experience of parish ministry before he made a final decision. In January of 1972 he was ordained for the Seattle Archdiocese at St. James Cathedral and assigned associate priest to St. Anthony's Parish in Renton where he served for 3 years. It was at St. Anthony's that Dick and Liz met and realized that they loved each other. Each chose to expand the concept of ministry. They married in January of 1977 and their family quickly grew to include a daughter and two sons. Liz stayed home while Dick developed O'Connell Construction.  Many people benefitted from his building expertise.  One of his favorite projects was the designing and building Beach Bakery which fulfilled a long-time dream of his daughter Amy. Additions and remodels were his specialty and he worked mostly within the city of Seattle. After over 35 years of building he turned the company to his son Edward who renamed it O'Connell Legacy Builders.  Dick and Liz loved to travel and managed several trips to Europe spending many wonderful days in Italy, France, and various other countries in Europe. A few cruises brought them to Alaska, the Caribbean, and the Panama Canal. For over 30 years they spent many happy and wonderful weeks in their favorite place, Torres, Mazatlan, where they made many friends.

About 4 years ago the prostate cancer that had been diagnosed in the early 2000's returned and metastasized. Working with Dr. Ancheta of the Kaiser Permanente Oncology team and the Palliative Care team we spent the better part of that time trying several oral chemotherapy drugs which could delay but not cure the spread of the disease. We also engaged the help of the Seattle Cancer Care Alliance. After a couple of IV chemo therapies he decided that quality of life was more important to him than length of life. Stopping all treatment coincided with the onset of the COVID pandemic.  Dick always remained upbeat in the midst of pain and he spent as much time as possible with family and friends. Around the beginning of October Dick and Liz decided to move to the home of his son Drew. The entire family cared for him with the help of the Kaiser Permanente Hospice Team. Comfort and Love were the top priorities. Early on the morning of November 24 Liz was awakened by unusual breathing. After opening his eyes and looking directly up into Liz's eyes Dick peacefully and quietly left us at 4:24 A.M.

He will be remembered for many things: his love of and commitment to family and friends; his honesty and integrity; his generosity to those in need; his strong work ethic; his belief in the dignity of all; his love of all things sweet; his goodness; his craftsmanship and commitment to quality; his love of travel and his big bushy white beard.
---
Comments
The obituary is a wonderful tribute to a fabulous brother.

Maureen Winchester
---
He was a splendid brother, loving and generous and with a sharp sense of humor.

Michael O'Connell
---
Our thoughts and prayers are with the O'Connell family.
 
Kate Hodges and Family
---
I spent 4 1/2 years with Dick at Saint Edwards seminary. I have fond memories of water skiing with him on Lake Washington.
 
M. Peter Scontrino
---
Dick was such a special man. So kind, warm, loving and incredibly funny! Such a shining example of what a good man looks like & the perfect grandfather who will be missed dearly.
 
Sunga's
---
I knew Dick for many years and watched his family grow. We had conversations over time about Construction among other things
Ours was a casual relationship yet I always admired his dedication to life and Family
Blessings to the O'Connell's
Porcaro
---
Always consider Dick to be a cousin but actually his mother, Jerry O'Connell, was my dad's cousin.
I just happened to be in Rome in September of 1968 and Dick was there studying for the priesthood.
He was so gracious to show me the sites of Rome. He was so easy going and pleasant to be around.
 
Caroline A Millar
---
My family met Dick when he worked on our house. He great listener and communicator. He gave our preschooler a tool belt and let him pound nails into the subfloor. He will be fondly remembered by our family.
 
Heidi and Roger Bush
---
Dick was a terrific guy and a pleasure to know and work with.
He and his team worked on my home in West Seattle and it was a great experience.
We are very sorry to see him leave us.
 
Allen Adleberg
---
One of the nicest guys on the planet. I will remember his laugh forever. His love for Liz and his kids was remarkable. I will always consider myself fortunate to have known Dick. Rest In Peace, Richard.
 
Martha Jacobson
---
I remember Dick well from when he added to our house about 35 years ago. He was so easy to work with and his work has held up extremely well. I think my husband, Jim Mohundro (whose obituary is also on these pages), knew him as a rehab specialist who did work for the City of Seattle -- rehabbing old buildings to expand low income housing. He will be missed by so many.
Anne Mohundro
---
We still live in the home Dick built for us 34 years ago. He was good to work with and helpful to us young, first-time home builders.
I enjoyed reading his obituary which described a life well lived.
 
Mary Jane and Hugh Glaser
---
I knew Teddy and family as we grew up on N.E 91st. Teddy was a kind person.
 
Mary Kay Mortell Handley
---