Lawrence Frederick Turnbull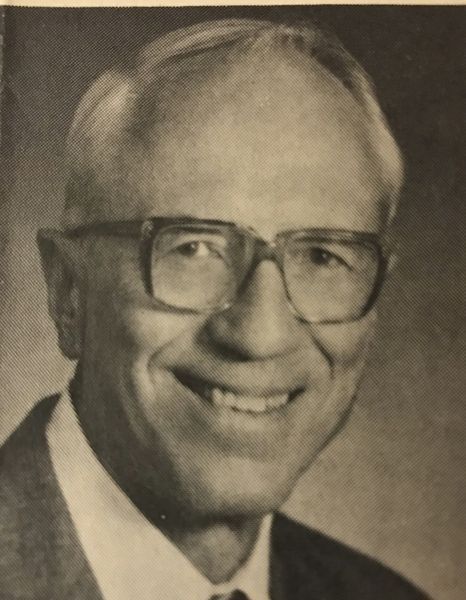 Lawrence Frederick Turnbull passed away on December 7, 2022, just four weeks before his 102nd birthday.
Born to Helen and Lawrence R. Turnbull on Jan. 6, 1921, he was raised in Seattle and Olympia. He graduated from Olympia High School, Washington State College and Northwestern University Medical School. At Northwestern, he met and married Jean Moore and began 35 years of a great life and love, the first year in Seattle for Larry's internship at Harborview, two years in Michigan for active duty Army Medical Corps service and the birth of their son, and finally back to Seattle where two daughters were born.
Larry and Jean raised their 3 children for 20 years in their Seward Park home, taking advantage of Lake Washington's water sports, Puget Sound's ferries and saltwater beaches, and Cascade skiing. Neighbors and friends knew the back door was always open for fresh baked treats and good company. Exercise, plenty of sleep and safety were high on Larry's list of must-haves. He was frequently seen in the hospital stairwells climbing stairs while holding his ankles to get in shape for ski season. He was ahead of legislation, wearing a mountaineering hardhat for bicycling before there were bike helmets, installing auto seatbelts and shoulder harnesses before they were standard, and fire escape ladders in the second-story bedrooms. There was a no-excuses ritual of checking ski-binding releases before starting the ski day. Summertime trips in the San Juans and Canadian waters, and several ski vacations in Idaho and Montana were made with special rules and suffered no mishaps.
Dr. Turnbull's first medical venture was as a partner, and later chair, with Associated Anesthesiologists, serving most of Seattle's downtown hospitals. After 19 years, he and two colleagues started the Pediatric Anesthesiology Department at Children's Orthopedic Hospital, where he spent the rest of his medical career. He served as Secretary-Treasurer and President of the Washington State Society of Anesthesiologists from 1955-1958. He invented an endotracheal breathing tube connector specifically designed for children in 1955 to make their surgeries safer and easier. Dr. Turnbull was a Clinical Associate Professor with the U.W. Dept. of Anesthesiology and trained more than 300 Residents over 33 years.
Larry was active in Mt. Baker Presbyterian Church as an elder, Sunday School teacher and Administrator. He strove to do his God's will in his daily life and to model the highest level of honesty, integrity and "doing the right thing." He served many people in his medical work and volunteer activities, with his trademark cool and calm bedside manner, a quietly busy and highly principled man.
Several years after Jean's early death, Larry married Jane Stripp. They moved to the East Side where for many years they enjoyed the fellowship at Bellevue Presbyterian Church. While still relatively young for retirement living, they were among the first residents to move into the new Emerald Heights Retirement Community. There they had many happy years with good friends and the opportunity to travel the world together. Larry took up daily swimming and held the all-time pool lap record. As he did in all his endeavors, he supported his community by actively participating in the Residents Council. He treasured joint-family gatherings the most, but also valued social get-togethers with old friends and loved a good laugh.
Larry led a long, productive and good life. He appreciated and loved to share the beauty of the world around him. He made a positive difference in people's days and lives and was the epitome of a good man. Without much show or splash, he made the world a better place.
Larry was preceded in death by his first wife Jean and his sister Mary Jean Megale, and is survived by his children John Turnbull, Nancy Morgan, and Jane Ruberry (Mark); his granddaughters Erika Ruberry (Adam Goldfarb) and Janna Sullivan (Sean); his great-grandchildren Hank and Graham Goldfarb, and Peter and Julie Sullivan; his wife Jane; her children Becky Stripp and Mike Stripp (Sallie); her grandchildren Nathan Stripp, Sarah Stripp and Bethany Cullen, (Joe); and her great-grandchild Lia Cullen.
---
Comments
---