Julia Waduda-Majid Goforth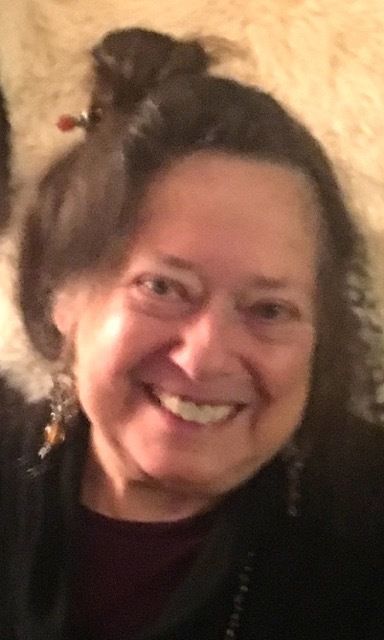 Julia Waduda-Majid Goforth, of Seattle, died peacefully in her sleep at home during the wee hours of the morning on May 14, 2021. She is deeply missed by countless people whose lives she touched. 
Born Julia Anne Cox on November 23, 1949 in Danville, IL, to Dale and Betty Lee Cox, she grew up in Ashland, OR, where she was a drum majorette in high school. She earned a BS at Southern Oregon State College and went on to earn a Master's Degree in Applied Psychology from Eastern Washington State University. Julia was a junior high teacher, a mental health counselor, a professional photographer, a Reiki master, and a dancer.
In her early 20s, Julia was drawn to mysticism and took initiation into a Universal Sufi order brought to the West from India by Pir-o-Murshid Hazrat Inayat Khan (1882-1927). She was a Murshida (guide/teacher), a Semazen (Whirling Dervish), a sacred dance leader, and an organizer of hundreds of spiritual events (including many Rumi events and tours to India and Turkey). Julia had a magnanimous and generous spirit. She had a remarkable ability to nurture each individual; she saw the holy in everyone and everything.
She is survived by her beloved daughter, Jamiell Elizabeth Field (Chris) of Woodlawn, TN, three grandchildren, Luccia, Jameson, and Bristol, and two brothers, David and Kelly. 
A memorial service, with her international spiritual community, was held in May, via zoom. A private Celebration of Life will be held in Seattle this summer.
Donations in Julia's honor may be made to her favorite charity, The Hope Project India. http://hopeprojectindia.in/html/sup_donate.htm
---
Comments
Mrs Goforth was my 7th grade English teacher. She was expecting her daughter that year, and we just loved her. She inspired everyone to be creative and kind, a massive feat in junior high! I will always remember her sweetness.

Jennifer Byquist
---